Why Aileen? All you need to know about how storms are named
From Aileen to Hector to Winifred, here are the storms that could hit this winter.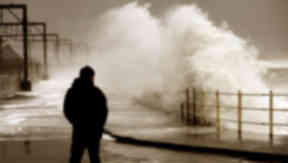 Storm Aileen has hit Britain - and she is the first named storm of the season.
Flood warnings were issued and the Borders and parts of southern Scotland experienced heavy rain and winds of up to 75mph.
But what's with the name? Why Aileen?
Earlier this year we had Storm Doris causing chaos for motorists. Last December we saw the fearsome Storm Barbara and Storm Conor hit one after the other, bringing winds of up to 90mph.
In years gone by we have also experienced Gertrude, Henry, Desmond and Imogen.
Here we get to the bottom of why some storms are named, as well as what names could be popping up in our weather warnings over the coming months.
Why are storms named?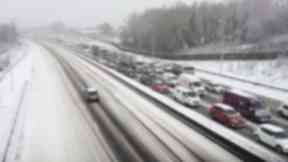 In the autumn and winter of 2015/16, the Met Office partnered with the Irish met service, Met Éireann, to launch a pilot scheme in which members of the public could suggest names for storms.
The Name our Storms initiative was a hit, with thousands of people sending in suggestions ahead of the UK's first named storm, Abigail, in November 2015.
Surveys indicate that naming storms has increased public awareness of them and the likelihood of people taking action to keep themselves safe.
For example, Storm Doris this February achieved an 89% awareness score with 94% of those respondents finding the severe weather warning useful.
A YouGov survey from 2016 showed that 55% of those surveyed took steps to prepare for stormy weather after hearing that a storm had been named.
Which storms are named?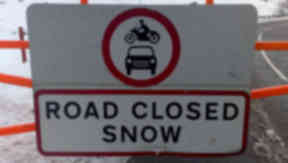 A storm is named based on its possible impact rather than on whether it meets a particular threshold.
Factored in is whether or not a storm is to have a medium or high impact on the UK and/or Ireland in terms of wind, rain and snow.
The easiest rule of thumb, however, is to go by the National Severe Weather Warning Systems of the UK and Ireland respectively.
If the storm has the potential to cause an amber or red warning on either of these weather systems, it's going to get a name.
In the 2016/17 season, five storms were named, starting with Angus and ending with Ewan, while in 2015/16 there were 11, beginning with Abigail and finishing with Katie.
How are storms named?
As you may have figured out, named storms over the course of a season progress alphabetically.
The list starts with a name beginning with A - although the season's first storm alternates between a male or female name each year.
It then progresses as far along the alphabet as weather permits, with the exception of Q, U, X, Y and Z to comply with international storm-naming conventions.
The names themselves are compiled using suggestions submitted by both the British and Irish publics to the Met Office and Met Éireann respectively.
What are this season's storms named?
Download: The STV News app is Scotland's favourite and is available for iPhone from the App store and for Android from Google Play. Download it today and continue to enjoy STV News wherever you are.