Skye debate: A short guide on what makes an island an island
John Mason MSP suggested Skye was not a 'real island'. Did he have a point or not?
Islands: what are they?
You might think the answer is obvious, and that's partly true, but there are a few lesser-known factors to consider.
Not least among these is the fact that there are different types of island.
Issues surrounding the definition of an island came to the fore at Holyrood on Wednesday when Glasgow Shettleston MSP John Mason suggested Skye was not a "real island" due to a connecting bridge.
The outspoken SNP member was mostly roundly mocked on social media for the remarks - as well as by party colleague and Skye's MSP Kate Forbes.
She said: "I certainly cross water to get there. Otherwise we would have to rewrite the Skye Boat Song."
But does Mr Mason have a point after all?
What is an island?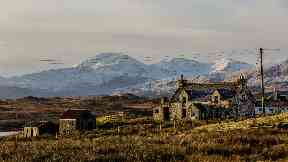 According to Encyclopaedia Britannica, an island is "any area of land smaller than a continent and entirely surrounded by water".
They can occur in oceans, seas, lakes or rivers and are broadly defined as either continental - which means a part of the continental shelf surrounded by water - or oceanic, meaning they rise to the surface from the floor of the ocean basin.
Very small islands can be called islets, skerries, or keys and a small island off the coast may be called an holm.
A group of islands is called an archipelago. Skye, for example, is part of a small group called the Crowlin islands, which is in turn part of the larger, better-known Inner Hebrides archipelago.
Greenland, despite being enormous, is classed as an island due to being a part of the continent of North America.
The UK, of course, is also an island - and the existence of the Channel Tunnel doesn't preclude it from being so, which tackles one aspect of John Mason's argument about Skye.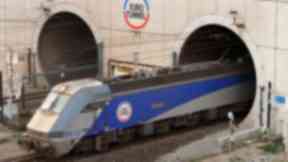 What are the different types of island?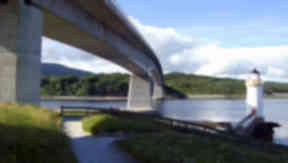 There does not seem to be any name at all for an island connected to the mainland by a piece of man-made infrastructure, such as Skye's road bridge. It's still just an island.
The existence of the bridge may give Skye an advantage over other Scottish islands that could justify less preferential treatment from the Scottish Government, but it's as "real" as any other.
However, there are such things as "tied islands". This term describes islands connected to the mainland by a tombolo - a narrow strip of beach.
One such tied island is St Ninian's Isle in the Shetland Islands, which has the largest active tombolo in the UK.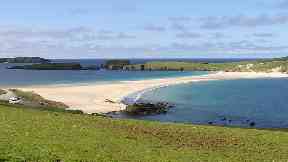 Then there are barrier islands, which tend to be narrow and run parallel to the coastline. Areas of beach in the Uists and Benbecula were identified as such islands in 2012.
The longest and widest barrier island is Padre Island, located along Texas' southern coast of the Gulf of Mexico.
Another type is the tidal island, which is submerged underwater at high tide, such as the Brough of Birsay off Orkney.
There are also coral islands, but they are less relevant in a UK context as they are only formed in warm waters, and artificial islands such as those in the South China Sea.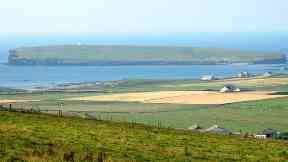 In short
Mr Mason's perfectly valid basic point that Skye may enjoy better connectivity to Scotland than other islands due to its road bridge was possibly lost due to his choice of words.
Skye is most definitely a regular island - in fact, it is the biggest island in the Inner Hebrides and the fourth-largest in Scotland in terms of population, after Lewis and Harris, Orkney and Shetland.
Download: The STV News app is Scotland's favourite and is available for iPhone from the App store and for Android from Google Play. Download it today and continue to enjoy STV News wherever you are.