In pictures: Striking shots from across Scotland this week
The Isle of Lewis' Callanish Stones stood out against a golden sky one evening.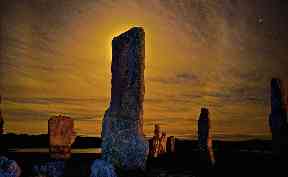 Welcome to Scotland from the Roadside, a weekly gallery showcasing some of the best images from around the country taken by you.
From opportune moments shot on smartphones to breathtaking landscapes captured in high definition, each week we share a selection of interesting pictures taken by people on their travels around Scotland.
We have partnered up with the Scotland from the Roadside Facebook group, a popular destination for trading photos and stories, which has drawn in more than 100,000 members.
Each week, we ask the page's creators, Bruce Philip and Linda Curran, to select their favourite images shared on the page over the past seven days.
From autumnal woodland walks to golden skies on Lewis, take a look at this week's selection of shots.
Autumn in New Lanark by Craig Skinner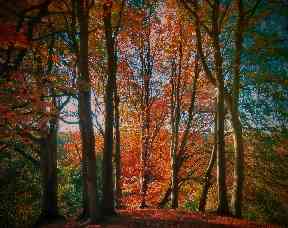 "This was captured on a lovely autumnal day at New Lanark World Heritage Site," Craig says.
"Thankful to live in the Clyde Valley and visit this place often.
"The picture taken whilst out walking the family dogs."
Falkland Estate by Tom Barnes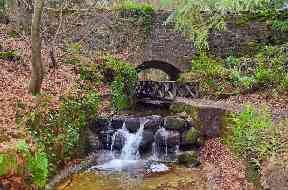 "This picture was taken in late autumn in the Falkland Estate in Fife using my Nikon D7000," Tom says.
"Once a hunting ground for Stuart kings and queens, the estate is now a working landscape of upland pasture, farm and woodland walks."
Rannoch Moor by Gary Ward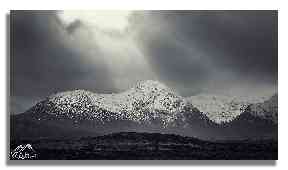 "This was taken on the way home from a trip through Glencoe up to Skye then back via Glencoe - I can't resist a stop or 20 on the way back," explains Gary.
"It was raining on and off the whole time but with the sunny intervals which gave the really moody skies, I spent a good half hour shooting the rays beaming down from the car window, literally on the roadside.
"There were rainbows appearing behind me but didnt capture one in a setting I'd hoped so these rays kept me busy over the mountains."
Windswept Lewis by Dave Simpson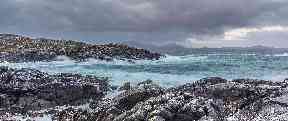 "This was taken on a family holiday last week on Great Bernera, a small island off the west coast of Lewis," Dave says.
"The wind and sea was pretty stormy that morning and I wanted to try and capture how it was in a photo.
"My tripod was nearly blown over and I had to continually clean my lens from spray but it was great being out there enjoying the power of the sea. Beautiful."
An Iron Beestie by Stephanie Johnston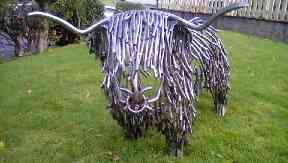 "I live in the village off Arrochar and know these people very well," says Stephanie.
"Yesterday I passed and I saw the Highland coo sitting outside the man's workshop.
"Iain is completely self taught, he designs and makes the sculptures on customers requests. He is a welder to trade working on boats and is now taking the chance to do artistic pieces."
He adds: "Iain has a huge interest in British wildlife and basis his work on the nature around us.
"Each piece is made to enable people to still enjoy the view through the sculptures instead of being a solid piece, it also conveys movement."
Hiding by Mark Lynch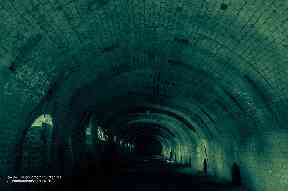 "The photo was taken on a field trip organised by Ayrshire Photography Facebook Group," says Mark.
"The group was set up by Chris Wright to bring photographers from the area together to enjoy the beauty of Scotland.
"I was inspired to take this photo after I peeked into the tunnel area of now closed Dunaskin steel works and saw the light shining through the small inlets above the now bricked up arches."
He adds: "I named it Hiding as it reminded me of an old world war movie type scene in which the escapee had broken free from behind enemy lines.
"I felt the Dunaskin site throughout the course of the day lent itself to this eerie and atmospheric feel, it almost created the image itself."
The view of Glencoe from Ballachulish bridge by Gareth Judson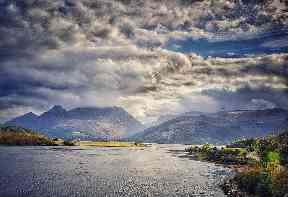 "I took the shot on a bus journey home from work," Gareth says.
"I know the area quite well and I thought the weather was just right for a photo. I'm quite glad with how it turned out."
Trotternish and The Old Man of Storr by Brian Killie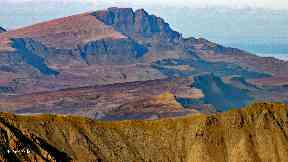 "I was staying in Skye on holiday and climbed Bla Bheinn on a day with good visibility all around," Brian says.
"I took several photos and having been amazed to see the Old Man of Storr from such a great distance, I decided to see if I could get a clear photo that was not distorted by the distance.
"I was pleased with this result."
Inveraray by Lorna Skelly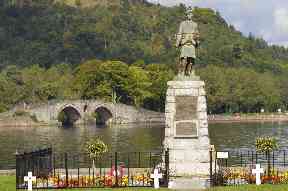 "We were on our way to Castle Sween for our holiday when we passed through Inveraray and I said to my partner I want to go back to Inveraray as we thought it was a lovely place to visit, but on the way through it I spotted the war memorial," Lorna explains.
"I'm originally from Lisburn, Northern Ireland, and my grandfather was in WWI. He made it home, thank the Lord, unfortunately his brother never made it back as it was a barbaric war to say the least.
"My grandfather died when I was four years old, he was my hero and I remember him like it was yesterday."
She adds: "I cant pay my respects in Lisburn as I've lived in Peebles since I was 11 years old so when I see a war memorial, and might I add this one is beautiful with stunning views, I always pay my respects to all the soldiers that fought in the war.
"I find some comfort in this as I can't always get back home very much to pay my respects there. that's what inspired me to take this photograph."
Callanish Stones by Chris Murray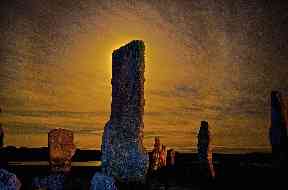 Chris says: "A beautiful autumn night at Callanish with a halo round the moon."
Download: The STV News app is Scotland's favourite and is available for iPhone from the App store and for Android from Google Play. Download it today and continue to enjoy STV News wherever you are.