Passive smoking: How tobacco use could be harming your pet
A pilot study in Glasgow has shown exposing dogs to smoke could shorten their lifespan.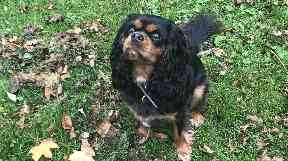 We've long heard the warnings on what smoking can do to our own bodies and those around us but what could it be doing to our beloved furry companions?
Researchers at Glasgow University have spent three years looking into the affects of cigarette smoke on dogs and say the results so far are concerning.
Early signs in the pilot study suggest not only could dogs living with smokers die younger but dogs living in smoke-free homes could also be affected by passive smoking.
More than 40 dogs in and around Glasgow were recruited to take part in the research, which shows even those dogs whose owners don't smoke still have levels of nicotine in their fur.
Dr Natalie Hutchinson, the veterinary researcher behind the study, says: "It could be from smoke in entrance ways to their homes, such as in blocks or flats, or from simply walking down the street with their owners, passing by others who are smoking."
Natalie, 33, who found levels of nicotine in her own dog Stella, was shocked by the results.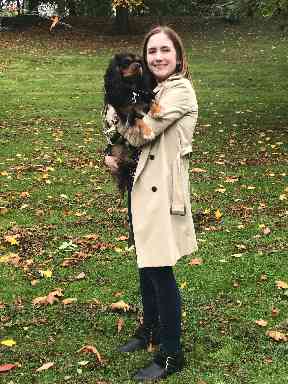 As a non-smoker, she says she hadn't expected the levels in her own dog, and others, to be as high as they were.
"My professor, Clare Knottenbelt, initially did a small study looking at nicotine concentrations in the hair of dogs in smoking and non-smoking homes in and around Glasgow," says Natalie.
"We wondered if we could extend it - we wanted to look at biological age, to see if being exposed to smoking was making dogs age faster."
Of the dogs that took part, approximately half lived in smoking homes and half in non-smoking homes.
Each of the dog owners completed a survey about their smoking habits, frequency, and whether or not they smoked indoors or stepped outside.
Then Natalie collected blood, hair samples and cheek swabs from the dogs during a health check-up.
They also offered free-of-charge neutering, which allowed them to collect spare tissue samples for genetic analysis.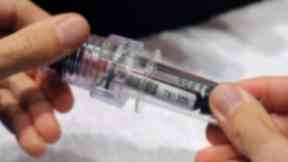 Although only a small study, the early signs suggest dogs living in smoking homes are more likely to suffer from DNA damage and show signs of premature ageing than those living in non-smoking homes.
"The main thing we looked at was telomeres, the 'caps' on the end of chromosomes," explains Natalie.
"They protect the DNA and they get shorter and shorter as you age As you age, each time your cells divide, you lose a little bit more.
"They're like the plastic caps on shoelaces. Eventually, once they get to a certain length, the cell will die or become no longer active. This is natural but you don't want it to happen quicker than it should."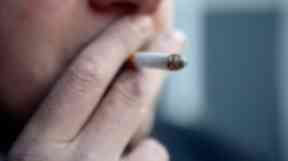 Natalie was looking for markers, to see which cells in the dogs had gone into "rest" phase.
She found the telomeres were shorter in blood samples and found traces of nicotine exposure were higher in the dogs who lived with smokers.
Further research should be able to tell over the next few years what the consequences could be on their overall health.
At the moment, it can only be supposed that dogs who do age faster could be more likely to get diseases such as cancer or die earlier.
"There is not a great amount of research being carried out in this area at the moment," says Natalie.
"But even just discussing this subject is a start."
According to the World Health Organisation, tobacco use is the most common preventable cause of death worldwide, with an estimated six million people dying from it each year.
This includes 600,000 people estimated to die as a result of secondhand smoke effects.
In Scotland in 2009, 24.2% of all deaths were from causes attributable to smoking.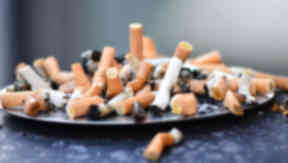 Although research into the health consequences of smoking on our pets has not been as invested in, it would be perhaps unsurprising to see similar affects on dogs as humans.
One of the main drives of the Glasgow team's research, says Natalie, is to at least get people talking about the possibility that smoke could be harming pets.
"We followed up the dogs a year later and some of their owners had already moved to e-cigarettes," says Natalie.
"Even after that initial discussion with us about our research, some people had begun to question what their habit could mean for their pet.
"Just putting that thought into their mind can have an effect."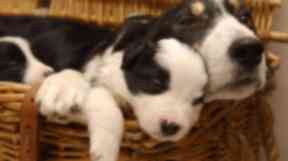 While the pilot study focused on dogs, the issue of pets and cigarette smoke likely crosses species, meaning the impact of any future findings could apply to all of the 54 million pets in the UK who are in a smoking environment.
"I think what we'd like is for this conversation to come up between pet owners and their vets," says Natalie.
"There is a lot said in other preventative healthcare for animals, vaccines, worming, fleas and ticks etc which is all fantastic, but there's certainly not much about smoking.
"It's not really talked about, it's sort of this forgotten thing. We just want owners to be as informed as possible - it's not just looking after your dog but it's looking after yourself, too."
Download: The STV News app is Scotland's favourite and is available for iPhone from the App store and for Android from Google Play. Download it today and continue to enjoy STV News wherever you are.