Hitting the jackpot: How Scots have celebrated lottery wins
Retired couple Tommy and Linda Parker are the latest winners from north of the border.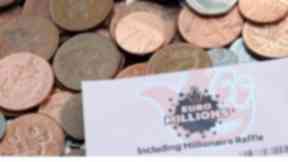 Tommy and Linda Parker are £5m richer after buying a lottery ticket near their East Lothian home.
Mr Parker, 68, and his wife, 67, scooped £5,014,254 in last Wednesday's Lotto draw.
The couple have bought their ticket from the same shop at roughly the same time for the last 16 years and plan to build an adapted house so Mrs Parker, who has mobility problems, can get around more easily.
They are just the latest in a long line of Scottish lottery Winners.
From political donations to plastic surgery, we look at what some of the other lucky Scots have done with their winnings.
Colin and Christine Weir: £161m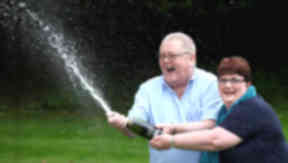 Colin and Christine Weir from Largs in North Ayrshire have scooped the biggest win in Scottish lottery history.
Lifelong supporters of the SNP, the Weirs have donated £4.5m to the party since their win in 2011.
The couple also gifted £3.5m to the Yes campaign during the independence referendum in 2014.
The Weirs also purchased a £3.5m house, invested in Partick Thistle football club and set up a trust to support Scottish charities.
Adrian and Gillian Bayford: £148m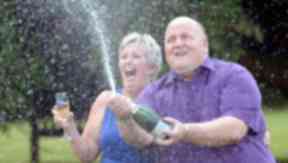 The Bayfords were living in Cambridge in 2012 when they found out they had won the windfall in August 2012.
Despite being thrilled with the win, the couple split just months later after a nine-year marriage.
Ms Bayford returned to Dundee with their children and Mr Bayford remained in Cambridge, opening a music memorabilia shop.
David and Carol Martin: £33m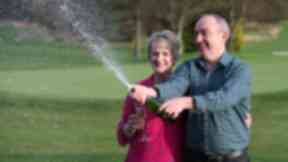 David and Carol Martin from the Borders said their first purchase was a £5 set of champagne glasses they bought after Camelot told them they would bring the wine to celebrate.
After their win in January 2016 the couple wasted no time in flying their daughter, who they had not seen in two years, home from Australia first class.
They also helped out their community, which had been affected by flooding.
John and Alison Doherty: £14.7m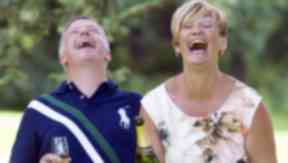 Plumber John Doherty and his former teaching assistant wife Alison scooped their win in July 2016.
The Dohertys, from Renfrewshire, were due to fly to Florida to celebrate their 25th wedding anniversary the day before he realised the win.
They stashed the winning ticket in the house and Mrs Doherty treated herself to a £300 bag while away.
Mr Doherty has been in the news more recently when he tried to keep £180 from a renter's deposit.
He lost the court case and was ordered to return the pensioner's money.
Jake Bowman: £10m
The father-of-two found out he had won £10m while in his local pub in Angus in April 2016.
The 61-year-old hid his win from his friends and boss for a few days before announcing that he had scooped the prize.
In March 2017, Mr Bowman had to appear as a witness in court after he was beaten up at his local pub while coming to the defence of two women.
James Couper: £4.3m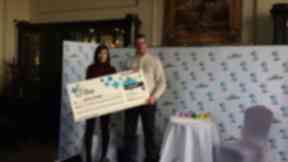 Ferry worker James Couper, of Greenock, hid his ticket in a toy box until his winnings were confirmed by Camelot.
The 47-year-old still lives in a high rise flat in Greenock, although plans to splash out on a house soon after adopting an Alaskan Malamute.
Jane Park: £1m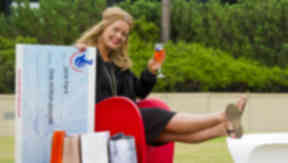 Hibs superfan Jane Park scooped £1m on a lottery scratch card when she was just 17.
She spent £50,000 on plastic surgery, bought a season ticket at Easter Road and was taken to court over an alleged drink-driving offence.
Ms Park also claimed she was going to sue the lottery for "ruining her life" but has yet to go forward with any court case.
Hibs syndicate: £1m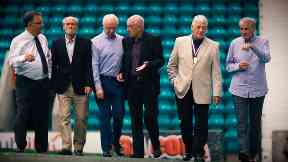 Jane Park was not the only Hibs fan to scoop a lottery win as a syndicate celebrated their success at Easter Road.
The group picked up their win from the Lotto Medal Draw , which was a special draw to celebrate each of the medals won by Team GB in Rio 2016.
The six winning members of the syndicate are William Mackie, 65, Jim Robertson, 65, David Hannan, 65, David Hastie, 71, Stewart McLaren, 73, and syndicate leader Douglas Gibson, 72.
It is not known what they have done with the £166,666.66 they each won, although they were quoted as saying their season tickets were secure.
Download: The STV News app is Scotland's favourite and is available for iPhone from the App store and for Android from Google Play. Download it today and continue to enjoy STV News wherever you are.