Hunger epidemic: Startling rise of food bank use in Scotland
The number of Trussell Trust food banks has risen from one in 2009 to 52 now.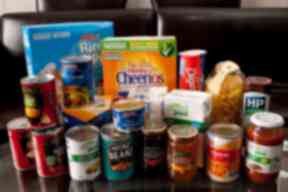 Tens of thousands of families are going hungry in Scotland and the figure keeps rising.
Food charity the Trussell Trust operated its first food bank in Scotland in 2009.
In the intervening eight years, the charity would open a further 51 food banks across the country, supporting 119 local centres.
As of April 2017, there were 427 Trussell Trust food banks operating almost 1400 local centres across the UK.
From just one in Scotland eight years ago, there are now five food banks run by the charity in Glasgow alone.
There is little cause to expect the demand for food banks will fall any time soon.
A study earlier this year by Oxford University found a bleak combination of poverty and destitution, overhauls to the benefits system and a rising cost of living would likely ensure surging food bank use for years to come.
It found most food bank users reported they were unable to afford sufficient food as well as finding it difficult to pay rent, heat their homes or buy clothes and toiletries.
The research concluded food poverty and the rise in food bank usage should be regarded as a "serious health concern".
How did we get here?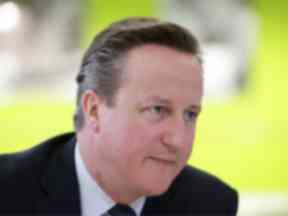 According to former Prime Minister David Cameron, the rise in demand for food banks can be partly attributed to his first government's decision to direct Jobcentres to offer food bank referrals to those in need.
The previous Labour government had not advertised food banks quite so clearly so the argument goes.
While growing public awareness is no doubt a factor in demand, the fact remains that more than 40% of people referred to food banks in the past six months cited benefits delays or changes as the reason.
From April to September this year, eight in ten of those citing benefits delays said it was related to the roll-out of universal credit, which has been criticised for being pushed through despite problems with the new system.
Food bank use in areas affected by the universal credit pilot soared by 30% in the last six months.
First Minister Nicola Sturgeon has described the decision to roll out the new benefit while such issues remain as "morally repugnant".
Another chunk of around 40% say their food bank usage is the result of low income, debt or homelessness.
Since the Brexit vote, a subsequent collapse in the value of Sterling coupled with rising inflation has resulted in concerns over the effects of higher prices and stunted wage growth on the poorest in society.
As a result of post-Brexit uncertainty, the Resolution Foundation predicted Scotland could still have 400,000 low-paid workers by 2020.
If current policies stay in place, charity Crisis warned earlier this year that homelessness in Scotland could rise by more than 50% in the next 25 years.
What are the figures now?
April to September 2017 marked a new high for food bank usage, with 76,764 packages of emergency food supplies being handed out to those in need - around a third of which were children.
If this figure were to be replicated for the second half of the 2017-18 calendar year, it would come to more than 153,000 parcels - up more than 5% on last year's figure of 145,865.
The reality is this figure could end up even higher, given the latter half of the year will cover the winter months.
In 2011-12, the Trussell Trust handed out just 5726 emergency food parcels - but that figure almost tripled to 14,332 the following year.
It then jumped by a factor of five to 71,428 in 2013-14, rose to 117,689 the next year and rose again to 133,726 in 2015-16.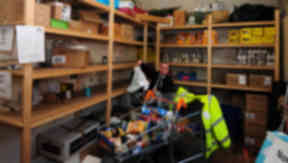 Furthermore, the Trussell Trust - while being the largest - is not the only organisation that operates food banks in Scotland and therefore the full figures on food parcel usage are significantly higher.
Mapping by The Independent Food Aid Network (IFAN) suggests the charity accounts for roughly two-thirds of all emergency food aid provision in the UK.
More than 90% of food given out by Trussell Trust food banks is donated by the public.
In April to September 2017, 4709 tonnes of food were donated across the UK.
You can donate food to the Trussell Trust and other organisations at donation points in supermarkets across the country.
For more information on what sorts of items to donate, you can visit the Trussell Trust website.
Download: The STV News app is Scotland's favourite and is available for iPhone from the App store and for Android from Google Play. Download it today and continue to enjoy STV News wherever you are.