Christmas 2017: Top toys expected to fly off the shelves
With December 25th fast approaching, here are the toys that will top Santa's list.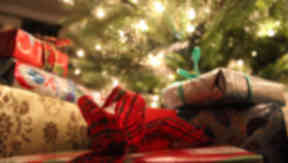 Christmas is always a stressful time, but why not make it a bit easier by being ahead of the crowd and snapping these toys up before they sell out.
While some popular toys from last year made the list, there is a clear sign that AI based toys are the theme for 2017.
Fingerlings, Tyler the Playful Tiger, Luvabella and drones are all on the list this year - although classics like Lego will always be a hit.
Fingerling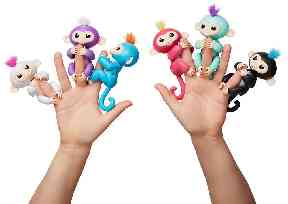 New for 2017, the Fingerling baby monkeys have two sensors on top of their heads. These toys react to touch and voice.
They can be bought with many accessories, and have 50 different phrases to react to differnt stimulants.
At under £20rrp, these toys won't break the bank either.
Hatchimals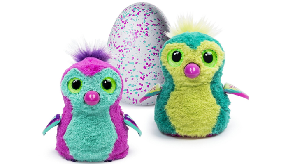 These were the bane of every parent's life in 2016, and they're back for 2017.
Often selling out minutes after they appear online, Hatchimals are small creatures which come in an egg. By holding them, the AI senses you're there and starts to "peck" its way out.
After it has hatched, the creature has three age stages where you nurture and play with the animal.
These don't come cheap, with an £99rrp.
Luvabella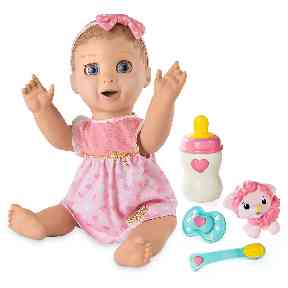 This is the next step up in baby dolls. Gone are the basic plastic dolls with Luvabella having kicked them firmly out of their prams.
This AI doll cal move its mouth and eyes, responds to touch and sound, and has so many phrases embedded, it will be days before it starts to repeat itself.
Luvabella learns through her AI system, and will soon be requesting games that you have taught her - including peek-a-boo, which she is able to play through sensors in her eyes.
While many adults will be nervous this doll will turn into Chucky, kids seem to love her.
Luvabella is a steep investment, starting at £119rrp.
MIP Robot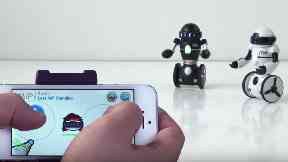 Perched atop unique dual wheels, this multifunctional and autonomous robot is a hot commodity this year.
Coming with its own app, the MIP Robot can can games, answer to commands and even learns.
If bought in pairs, kids will be distracted on Christmas day with their own version of Robot Wars, as these toys are also programmed to battle it out.
Prices for MIP start at £59.99.
Tyler the Playful Tiger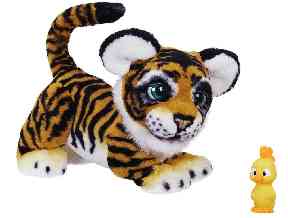 Tyler is the next level in stuffed toys.
Tyler responds to touch and sound - even roaring back at you. The cross body sensors mean that tyler will respond to being petted - with moving eyes and tail creating a life like toy.
Tyler comes equipped with his toy duck and will happily engage in a tug of war of anyone tries to steal him.
Tyler can be picked up from £95.
Lego Ninjago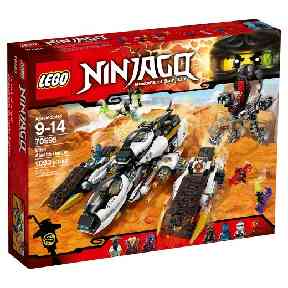 While Lego has been a go to toy for kids for many Christmases, Lego Ninjago is expected to be a favourite this year.
Paring up with the Lego Ninjago Movie, there are several sets from even the smallest of budgets to keep kids occupied.
Prices start from £9.99.
JoJo Siwa Doll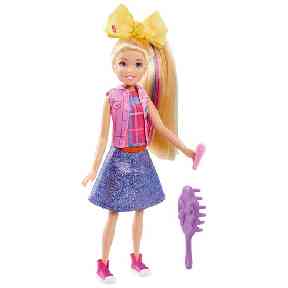 If you're over 12-years-old or not addicted to reality TV show Dance Moms, there's a good chance you have no idea who JoJo Siwa is.
The American dancer, singer, actress, and YouTube personality has become a cult hit among the young, and now has her own doll out just in time for Christmas.
This doll comes sporting JoJo's signature oversized yellow bow, and sings her hit song, "Boomerang!"
JoJo can be bought for £24.99.
Drone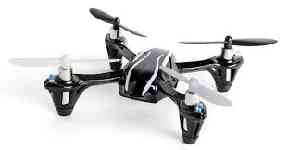 Drone's aren't going anywhere yet. With advancements in technology, cheap versions for children have been on the market for a number of years.
Affordable versions mounted with camera's are sure to find their way under the tree this Christmas.
Prices start from £19.99.