Mood Swings: Podcast brings comfort to presenter and listeners
Nathan Brown's conversational show also has serious messages about mental health.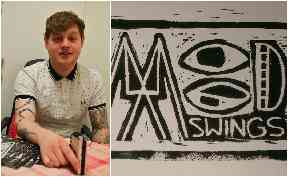 Pouring glasses of red wine and surrounded by snacks, Nathan Brown dives into conversation with his guests on his podcast Mood Swings.
Artists, musicians, writers and even a former footballer converse with him in his small podcast setup, discussing everything from soup and Pringles to terrible haircuts and Louis Theroux.
While most conversations Nathan has with his guests are conversational and relaxed, there is one topic they always cover - mental health.
The 26-year-old from Aberdeen's podcast began as a blog post, a process he admits was tough as he transfered his thoughts into text.
Yet the response from the post inspired him to continue writing, creating short insights into life with a mental illness as he sough to keep himself motivated.
"It was good having that outlet every day and I think it gave a real representation of mental health," he says.
"Some days were more upbeat and some days were more downbeat so I think that was quite useful."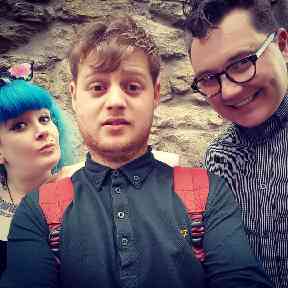 Nathan has depression and anxiety, adding he has struggled with mental health issues since his early teens.
"It's sort of changed throughout the years, that's why I went on to write the series of articles because it had gone from being bad spells of depression to more of everyday anxiety," he explains.
"My understanding of it changed as well, I became more aware of smaller things that lead to the bigger issues, I suppose, and I was writing about that."
According to the Scottish Association for Mental Health (SAMH), around one in four Scots will experience mental health problems.
Yet one of the biggest obstacles people face when dealing with their conditions is the stigma attached.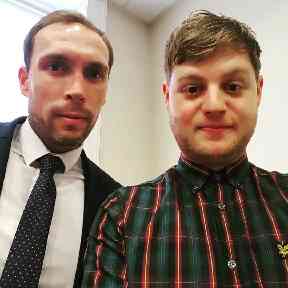 Working on an audio engineering course at college for two years meant Nathan had almost everything he needed to get his message out to other people.
Following a podcast course in Glasgow, set up Mood Swings in April.
With some close friends working in the north east music scene, he quickly began to find people willing to open up on his podcast.
So far Nathan has chatted with musician RM Hubbert, former Aberdeen FC captain Russell Anderson and James Graham from The Twilight Sad.
"When I book guests, I don't tend to ask them too much about their own experiences before I have them on the podcast so I never really know what someone is going to bring to the table," he says.
"And quite often I don't even know if people have suffered from mental illness.
"For instance I had James from The Twilight Sad on, the only thing that I could base my knowledge on that he might have some sort of mental health issues was being a fan of his music, the music is quite heavy and quite angsty."
He adds: "So we ended up sitting down and asking: So do you have anything to talk about?"
Since the podcast's inception, Nathan has covered hard hitting topics such as borderline personality disorder, eating disorders, career pressure, anxiety and depression.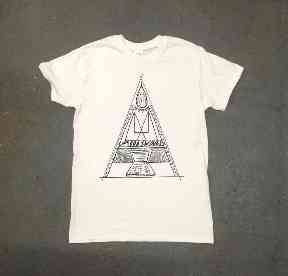 The podcast has also helped to raise money for Anxiety UK through a range of T-shirts and dresses printed with the Mood Swings logo.
Now some 25 episodes in, Nathan hopes opening up about his mental health through a microphone can offer some comfort for those suffering in silence about their own feelings.
"I've had quite a few messages both directly and indirectly about specific episodes, or just that the podcast in general has been helpful for other people just hearing other people talking about certain things," Nathan says.
"It's one of things that keeps me plugging away at it, it's incredibly good for me to hear these things are getting something like that out of it.
"Even this morning I had a friend send me a message saying that there was something in one of the podcasts that had moved them.
"I've had messages directly from the Facebook page and on my personal page from people I haven't heard from in years saying they've been listening."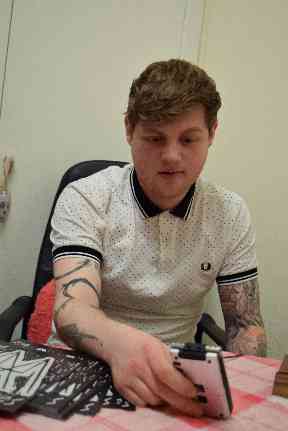 While hosting the podcast has helped Nathan be more open about his diagnosis, he hopes Mood Swings can help to break down the stigma surrounding mental illness, especially as his guests open up about their own experiences.
"I think that if you've got something there that can start the conversation like a podcast or even books and articles, if people can relate to a thing mutually and they have a reference point to work from then I think that's really good," he says
"If people can see that the people I've had on are held in quite high esteem, with that kind of person opening up and talking about it, then it does normalise it a bit more."
Download: The STV News app is Scotland's favourite and is available for iPhone from the App store and for Android from Google Play. Download it today and continue to enjoy STV News wherever you are.