Diver captures beautiful world hidden under Scotland's waves
Artist Janeanne Gilchrist documents the secret, dark worlds off our coast.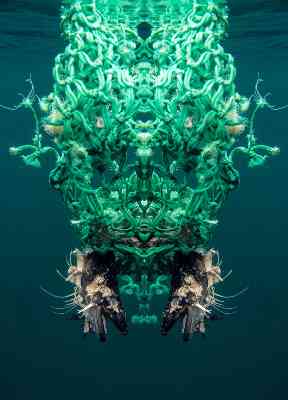 Janeanne Gilchrist is a discoverer of worlds.
When clouds gather and the sea moves in shades of bottle green and grey, that's when she heads to the coast, wetsuit and camera by her side, and slips beneath the waves.
Some days a sea troll waits for her there, rolling in the current. On other days a plastic packet, worn down like shredded silk, floating like a ghost in the darkness.
Lion's Mane jellyfish live between five and ten metres down. As curious as cats, they like to follow her, their tentacles flowing behind them like a wedding train.
These brides of the sea carry a painful sting. Eerie and almost ethereal, they journey through the ocean "rising and falling like the warmed wax blobs in a lava lamp", Janeanne posts on her Instagram page.
They are part of the seascapes she has sought out over the years, culminating in her first solo photographic art exhibition launching this month.
Above, Below, Beyond is an intriguing look at the vibrant worlds hidden beneath the surface of the seas around Scotland.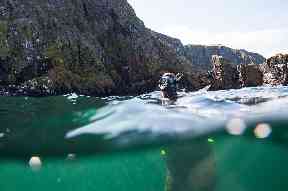 "Some people fear the sea, are nervous of being underwater," says Janeanne.
"I wanted to learn more about whether that fear is something inherent in us or whether it comes from the childhood tales we used to hear about beasties in the water.
"It can feel like an alien world for some people but also a beautiful world - an undiscovered world."
The Edinburgh-based artist, who began her career as a commercial photographer, has gone on to capture the secrets of Scotland's underwater world while freediving.
Freediving, also known as breath-hold diving, relies on divers' ability to hold their breath until resurfacing rather than on the use of a breathing apparatus such as scuba gear.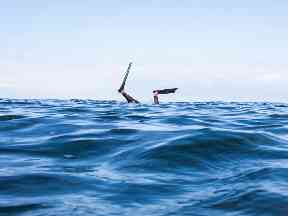 Janeanne has scooped awards for her stunning images shot in this way, which showcase the beauty and vibrancy hidden beneath the waves.
She regularly goes out with her bright orange buoy, to make her visible to fisherman, and her camouflage wetsuit.
Combining photography and diving skills, she is able to capture the dark, secret side of the country's coastal waters.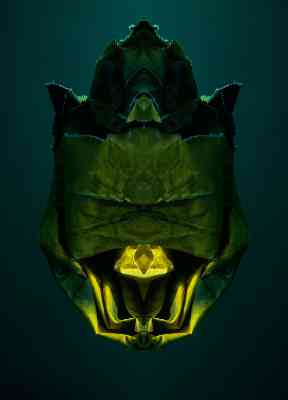 From native coral as pale as lemon drops to the feather touch of kelp, Janeanne has made it her personal mission to make images of a world that most people never get to see.
"I studied photography and film at university but then you leave and have to find your feet and pay back," says Janeanne.
"You venture out into the world and I became a commercial photographer. I used to work for a design and advertising company and it was great, I got to travel the world, but then I got to a point where I wasn't feeling as challenged anymore.
"I wanted something more meaningful, something deeper."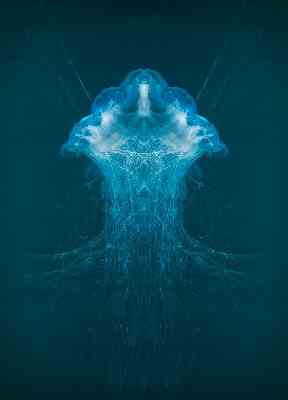 "It's quite difficult, you're in the water with your equipment and in the surf so you have to feel comfortable in there and know what your limits are," she adds.
"It was a learning curve. You look at what is in the environment and see what is natural and what's not.
"Over the years I started creating this work."
Freediving off the unpredictable coasts of Scotland, one breath at a time, Janeanne's physical and creative element is seawater.
She forages for objects in the depths - a tangle of fishing net, a singed seaman's sou'wester, discarded fish gut, a decomposing plastic bag - the discarded cast-offs of humans.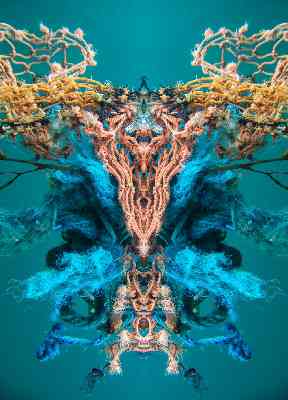 She searches out subjects - the spawning seaweed, the mesmerising alien glow of a jellyfish, the stonewashed bones of a migratory bird.
"I want to raise awareness of what is down there - the natural and the unnatural," Janeanne says.
"The environment conjures up many different feelings and emotions; what we're all doing here, and thoughts too on what we're doing to our planet."
Janeanne was born and brought up in Edinburgh and graduated from Napier University in 1996 with a BA (Honours) in photography and film.
She says she has been lucky enough to find a partner, who she describes as "a soul mate", who was responsible for taking her on her first dive expedition to Egypt.
It was her first step, she says, into another dimension to explore a remarkable water world before venturing into Scotland's own magical waters.
"To freedive is the most amazing sensation," she says.
"Mastering your fear and hanging silently suspended in the blue/green of the sea, in gin-clear water, in glass-like conditions, is a spiritual experience."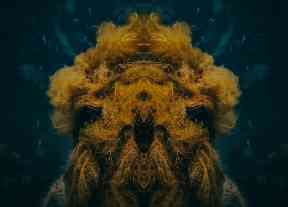 She is confident, she says, that anyone who wants to can do it.
"Just get underneath the water and see what's there," she insists. "The waters around Scotland are rich in discoveries."
It could be off the wind-swept rocks of St Abbs, a small fishing village on the east coast, or off the bright waters of the Scottish isles.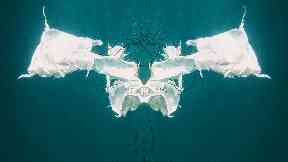 "It can be difficult sometimes in the water, out there by yourself," says Janeanne.
""It can't help but prompt the deeper questions in you but it is a very peaceful place for me personally.
"You can just lie there and stare at the changing weather patterns above you, which can be spectacular even when the sun is not shining.
"There is nothing more beautiful than rain on the sea."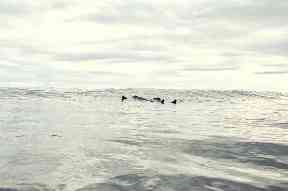 Janeanne's collection of images will be on show at the Fergusson Gallery in Perth from November 25 to March 24, 2018.
For more information or to see more of her work you can visit the artist's website.
Download: The STV News app is Scotland's favourite and is available for iPhone from the App store and for Android from Google Play. Download it today and continue to enjoy STV News wherever you are.