Living the dream: Family finds freedom and happiness on island
The Halberts took up residence at a croft in Lewis a year ago and have not looked back.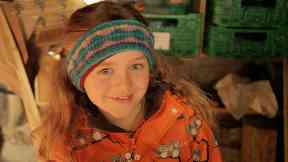 They rise at dawn this family of six, the father, mother and all four children with hair the colour of sunshine on sand.
The eldest son Leo, 12, a young shepherd, goes out with his father to feed the sheep, their fleeces damp from a night of seaspray on the wind.
Next comes Breagha, the eldest girl aged 14, gentle and softly spoken. Then Sorley, ten, and Cadhla, seven, the two youngest, tumbling out the door.
The eldest Halbert children leave for school at 7.15am, the youngest an hour later.
Each has animals they are responsible for first, though. In this remote Scottish island croft, with 150 sheep, six working dogs, two horses, a flock of geese and kittens, everyone has their part to play.
They are the Halberts, a family of crofters in Lewis who decided to live a dream instead of chase one.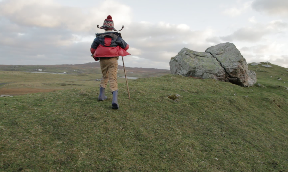 Father Jim Halbert travelled a lot before meeting his wife, Ellie.
He didn't see himself as a nine-to-five sort of person so decided never to try it.
Ellie, a creative soul, happily felt the same way and for the last 15 years she has helped carry her growing family on a nomadic life up and down the Scottish west coast.
Eventually they landed here, on Lewis, just over a year ago.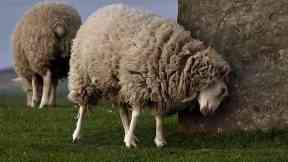 With a goal to build themselves a self-sufficient croft, they moved to their island haven in a large white bus, striped with red and gold.
It was and still is their home, though their real dwelling place has the entire north western sky for its roof.
It's a lifestyle to appeal to many - the idea of simply being able to rely on the land to keep you.
One young woman especially felt drawn to their ethos, a student film-maker called Keiss Marshall, 18, who a decade ago was the Halberts' neighbour.
Originally from Aberdeen, her family's first of nine moves was to Mull, when she was eight. It was there that she says she was lucky enough to meet the Halbert family.
"Even as a child I found their lifestyle so interesting and their gratitude towards even the smallest pleasures in life profoundly encouraging," she says.
"Their choice of happiness over the materialistic, of living that freedom, it really spoke to me."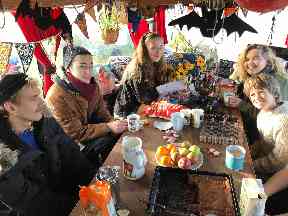 So much so that when Keiss was charged by her lecturer at Glasgow Clyde College to write and direct a short documentary she knew exactly whose story she wanted to tell.
"They were so lovely and said yes," says Keiss.
"It was a total shot in the dark but I really wanted to capture their lives and show others what can be possible if you try."
Keiss and a small team of students made the journey over the water from Glasgow to live with the Halberts and experience their way of life.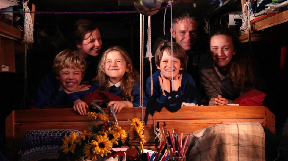 That meant filming in the family's purpose built bus, complete with its bunk beds, dining table and cosy kitchen.
With the interior designed specially by themselves to suit their needs, the home on wheels felt like "a hug" inside, outdone only by the warmth of the welcome the young students received.
With squashy seahorse cushions, bright yellow daisies and cheerful bunting, the team were able to munch homemade gooey chocolate brownies and get on with capturing the Halberts' story.
"As a child, I knew it was magical what they were doing," says Keiss.
"But now, as an adult, seeing how much they are able to do so far away from everything was quite something."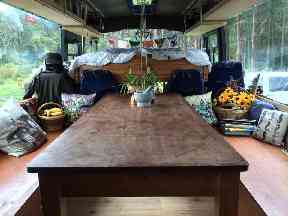 Crofting has been around since the time of the Highland Clearances, which began in the 18th century.
Following the unsuccessful Jacobite uprising in 1745, the Scottish feudal clan system was abolished and landowners turned to sheep-farming for money.
Their farming tenants were either forcibly removed from their land or pushed to small agricultural units at the land edges, known as "crofts".
Initially, crofters had few rights to the land but the 1886 Crofters Act changed this.
With today's high rents and unstable working arrangements, crofting could be an attractive option, with rent for a secure tenancy set from as little as £5 a year in 2015.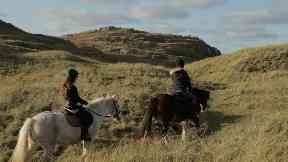 The first crofting census, completed in the same year, showed there were 14,022 crofts in the UK, with 11% of crofters branching out into tourism and 20% into conservation.
Designated crofting land accounts for more than 15% of the UK land mass but there remain significant financial and legal hurdles for those who do want to get hold of a croft.
For the Halberts, it was an obvious choice for a chance at freedom - a life choice Keiss and her team were keen to capture.
"They're very self-sufficient and lead a very progressive way of life," says Keiss.
"The most important thing to them, though, is family."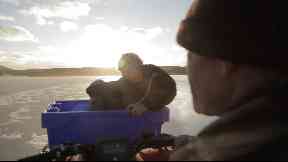 The key family element was something the film's producer Eve Christie also recognised.
"I come from a crofting background anyway so it really felt like going home," she says.
"Being with them has made me reevaluate what family means to me."
The young crew managed to crowdfund the £600 they needed to make the documentary happen, aided by the kindness of strangers.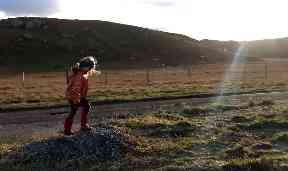 Naming it The Travellers' Kin, the documentary is now in editing and Keiss is set to hold a private viewing of the footage in the run-up to Christmas before it goes on show to the public.
"I want people to see that freedom isn't that far away a possibility as you may think," says Keiss. "Freedom doesn't have to be expensive."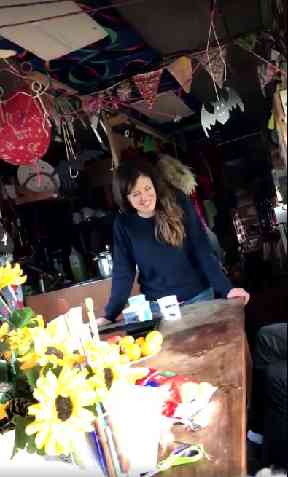 "I want this film to give people an insight into the beautiful world of island communities," she adds.
"I hope this film inspires people to try out island life and to encourage people to visit and experience for themselves the vast variety of people and place Scotland has to offer."
Download: The STV News app is Scotland's favourite and is available for iPhone from the App store and for Android from Google Play. Download it today and continue to enjoy STV News wherever you are.