Polar explorer, 16, aims to hit new heights on Everest trek
Ryan Hume wants to become the youngest Scot to conquer the world's highest mountain.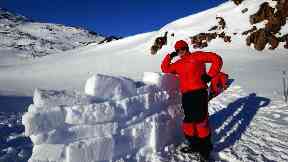 Every time Ryan Hume adds another Munro to his collection, his mind wanders to his big dream.
The 16-year-old wants to stand at the top of world's highest mountain by the age of 19 and become the youngest Scot to conquer Mount Everest in doing so.
For over a year, the Edinburgh teenager has been meticulously planning his dream trip.
With the necessary altitude training all mapped out, it is not the enduring task of climbing all 29,029ft of Everest Ryan finds daunting but instead the £20,000 price tag of the training and £40,000 of the expedition.
Organising a number of fundraisers, Ryan has already raised £3000 but is stuck behind the starting line until he can raise enough to cover the cost of the vital climbing equipment.
He is not intimidated by this task, a determination he attributes to his Arctic expedition with charity the Polar Academy in 2016, when he successfully crossed 62 miles of sea ice while pulling a 45kg sledge.
Led by Bo'ness-based explorer Craig Mathieson, the charity was set up to help teenagers "crushed by a lack of self-esteem".
"It was the best experience of my life," he says.
"I had never experienced anything like it. It was truly magical and it didn't feel real.
"Since a young age, I have always wanted to go out and explore. I've always been that sort of person."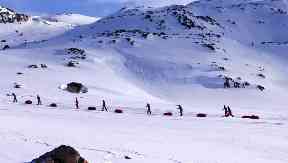 Once back home, Ryan attended a medal ceremony with the academy.
As he stood alongside his peers from the trip, he realised his zest for exploring had been ignited. He made a promise to himself that he would take on Everest.
"It gave me the confidence to go after my dreams and realise that it is possible to happen - it is possible to achieve," he says.
"Without the Polar Academy, I wouldn't even be considering this in a million years."
In the last year, Ryan has conquered his fear of heights by completing a skydive.
He also took on the Three Peaks Challenge, climbing Ben Nevijs, Snowdon and Scafell Pike over 24 hours and completed the 45-mile Pedal for Scotland cycle.
Hoping to conquer Mount Everest within a two-month period, Ryan wants to achieve this goal by the age of 19.
Geordie Stewart, the record-holding Scot who conquered Everest at the age of 21, has wished him luck with his challenge.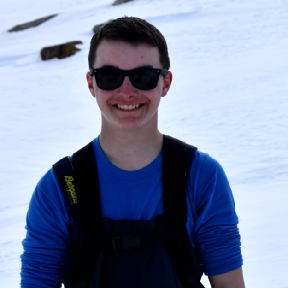 "Everest isn't about being physically able to do it," says Ryan.
"Although that is big part of it, it is about 80% mental because if you don't think you can do it then you won't be able to do it.
"Gearing yourself up physically is great but if you can't tell yourself to get on with it, you will just be stuck at base camp and on the flight home."
He adds: "It is all in the mind. Doing the skydive definitely helped."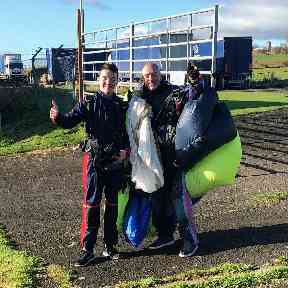 Ryan enjoys the challenge of a Munro in his spare time but knows he needs to take on mountains up to 8000m to build up his altitude training with Mont Blanc, Aconcagua and Mount Kazbek all on his wish list.
For now, the sixth year pupil is focused on getting a place on the adventure, performance and coaching course at the University of the Highlands and Islands.
He hopes to one day use his Everest dream as a way of inspiring others.
"My mum is a bit worried because of all the people who have died on Everest but, for the most part, they are all very proud and glad that I am doing what I want to do with my life.
"They think it is amazing that I am going after my dreams.
"Once I do Everest, I really want to use that experience to go around schools and inspire other kids to go for their dreams and give them the confidence to do it."
Download: The STV News app is Scotland's favourite and is available for iPhone from the App store and for Android from Google Play. Download it today and continue to enjoy STV News wherever you are.