Not just for Christmas: Shocking reasons  owners give up dogs
Dogs Trust Scotland received 703 calls in the weeks after the festive season last year.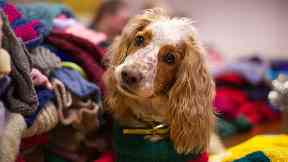 Christmas was barely over last year when the calls to the Dogs Trust in Scotland began to come through.
"I got him as a secret Santa present" was one excuse. "She wags her tail far too much" was another.
In the weeks following the festive season, the charity's rehoming centres in Glasgow and West Calder received 21 calls a day from people looking to give up their dogs.
Despite the slogan which you'd think everyone would know by now, "A dog is for life, not just for Christmas", the calls kept coming through.
"She was too friendly and wanted to greet every dog and human we met on a walk," said another.
In all, the Dogs Trust received 703 calls, which is why this year it is releasing yet another warning to the public as staff brace for another post-Christmas influx of unwanted dogs.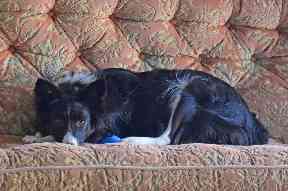 This time, the trust has decided to go public with the shocking and bizarre reasons offered by people giving up their dog.
To bring the message home the charity has created a video called "Why I left you", highlighting the carefree attitude some people display towards dog ownership.
Some of the reasons they were given during 2017 included:
I won a free holiday and I couldn't take my dogs with me
He ate meat and we are vegetarian and didn't want meat in our home
She was too friendly and wanted to greet every dog and human we met on a walk
Now he has lost weight he is too energetic
She grew bigger than we thought she would
He was panting too much
If I'd known anything about beagles, I wouldn't have got one
I had to spend an hour a day hoovering as he shed so much hair
He is always staring at me - even when I am eating
I got him as a secret Santa present but I don't have room for a dog
He didn't like it when we tried to dress him up
She wags her tail far too much
He doesn't match our furniture
She sleeps in her own dog bed all night - I thought she would want to sleep in my bed
Dogs Trust is the UK's largest dog welfare charity and has a network of 20 rehoming centres across the UK and one in Ireland, which care for approximately 15,000 dogs every year.
The charity's iconic slogan has proved just as meaningful today as it was when first coined nearly 40 years ago as a new survey reveals 16% of dog owners in Scotland spend less than two weeks researching before buying a dog.
Of more than 2000 dog owners questioned in the survey by Atomik Research, one in 15 people confessed to buying a dog simply because it was a cute accessory.
The survey also revealed 5% of people bought or received a dog as a Christmas gift.
Owners also significantly underestimated the financial cost of dog ownership with 71% believing their pet would cost them less than the actual cost of £10,000 during its lifetime.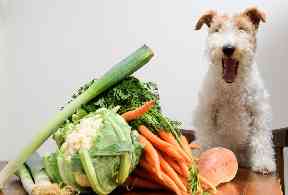 Claire Carney, assistant manager at Dogs Trust Glasgow, said: "Dogs Trust take in thousands of much-loved dogs from heartbroken owners who sadly find themselves unable to continue to care for their dogs due to unavoidable changes in their circumstances so it's particularly hard for staff when they see the other end of the spectrum - dogs handed in simply because their owner's bought them on a whim and consider them little more than toys to be discarded when the novelty wears off.
"We really hope this Christmas is the year our nation of animal lovers finally takes heed of our slogan A dog is for life, not just for Christmas and we don't see dogs discarded because their owners have not considered the lifetime commitment of dog ownership."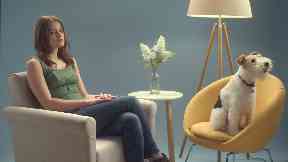 The Dogs Trust urges anyone considering getting a dog to ensure they do their research to find a dog compatible with their lifestyle so they are fully aware of the realities of caring for a dog for the duration of its lifetime.
To find out more about what to consider when getting a dog and Dogs Trust work over the Christmas period please visit: www.dogstrust.org.uk/Christmas2017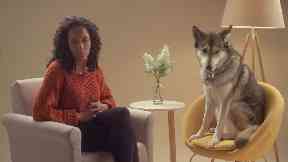 Dogs Trust buyer advice
Do
Ask to see mum and pup together
Visit your new pup more than once
Get all your pup's paperwork before going home
Walk away if you are at all unsure
Report suspicious sellers or breeders
Take your puppy to your own vet for a health check ASAP
Don't
Meet anywhere that isn't the pup's home
Buy a pup from anyone who can supply various breeds on demand
Buy a pup that looks too young/small or underweight
Feel pressure to buy a puppy
Buy a pup that you suspect has been illegally imported
Download: The STV News app is Scotland's favourite and is available for iPhone from the App store and for Android from Google Play. Download it today and continue to enjoy STV News wherever you are.