Mother's joy after blood donations help daughter fight cancer
Amelia Gray, five, received six blood transfusions during treatment for neuroblastoma.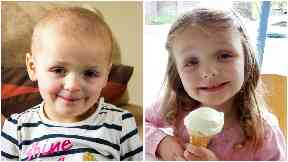 Decorating the Christmas tree with two very excitable little girls, the Gray family can look forward to the festive season together.
They have received the good news that their youngest Amelia's latest MRI scan results are cancer-free and can hold on to the word "remission" with pure joy.
Amelia was diagnosed with neuroblastoma when she was just two and a half, a rare type of cancer that mostly affects babies and young children.
The road to diagnosis was a difficult one with a series of tests, scans and uncertainty leading to an operation to remove a cystic mass.
Then the news came that this was in fact a tumour, a result mother Amanda says no parent ever wants to hear.
She says: "I can't see a lot of things that are much worse than being told that your child could die. It's horrible."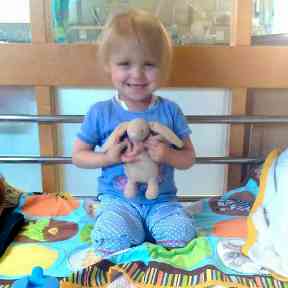 Amelia had four red blood transfusions and two platelet transfusions during a six-month treatment of chemotherapy which followed the surgery.
The transfusions were a vital part of the treatment process, explains Dr Moira Carter.
"Blood is vitally important in allowing patients undergoing treatment to withstand it and survive," the associate director of donor services at the Scottish National Blood Transfusion Service (SNBTS) says.
"The good news is that many people who are undergoing chemotherapy for various cancers now can be cured and that is absolutely brilliant.
"But what is less well known is that many of these patients couldn't have survived their chemotherapy without blood. Blood saves lives - it's a simple as that."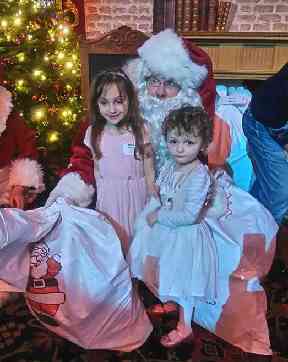 In the run up to Christmas, SNBTS needs 6500 people across Scotland to donate so they have enough blood for all eventualities over the festive period.
With the service noting a 20% fall in donations in the lead up to the holidays , an invitation has been made to all current and new donors to give that all-important Christmas gift.
"Patients continue to need blood over the holidays," Dr Carter says.
"One of the things people sometime don't realise when they give blood is that hour they spend, even at a really busy time of year like this, can actually buy a huge amount of time for a family.
"It doesn't only touch the person who receives the blood, it touches everybody who loves them. It is like a pyramid of hope that comes from every single donation."
After chemotherapy, Amelia had a further six months of preventative treatment and was given the all-clear one year on from her surgery.
Now five, Amelia continues to go from strength to strength with Amanda saying her "cuddly little girl" who is obsessed with all things rabbits is now settling in well to her first year in primary.
She also has big sister Rhian protectively looking after her.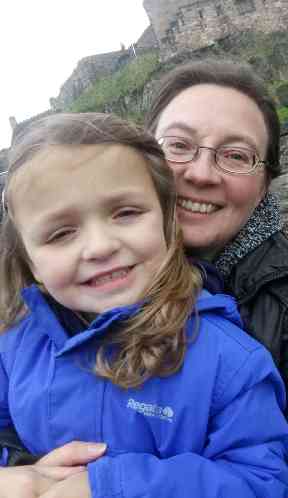 At her latest scan, Amelia quite proudly announced that her favourite teddies - Rabbit and Olly the Brave - could stay in the ward while she went for the scan, a light moment in what was a tense time for the family.
Amanda says: "On the run up to [the scan] you are terrified. The 'what if it has come back'."
"When they tell you it is all clear, you have that sigh of relief until just before the next one comes up and then the panic hits you again.
"It falls at this time of year, just before Christmas, so we always joke we don't start Christmas until after the results."
Having given blood herself many times before, Amanda feels immense gratitude towards the people who had given up their time to donate.
"I don't know if people realise the significance of what they do when they give blood," she says.
"The thought that someone had donated and it was there on standby for her."
"You are relying on someone else to help your child," she adds.
"If she hadn't had the blood, she wouldn't have survived.
"It's not even worth thinking that something like that could have taken her away."
To find out more about donating blood, visit the SNBTS website.
Download: The STV News app is Scotland's favourite and is available for iPhone from the App store and for Android from Google Play. Download it today and continue to enjoy STV News wherever you are.