Hair-pulling disorder: Rare condition 'turned me into a recluse'
Katie Hawthorne calls on more NHS funding to help people with trichotillomania.
It is a condition unknown to many but there are an estimated 840,000 people in the UK affected by trichotillomania.
Sufferers of hair-pulling disorder, as it is also known, feel compelled to pull out their hair from their head, eyelashes or any other part of their body.
Only around 1% of the UK population suffer from it. Katie Hawthorne, 26, from Livingston is one of them.
Starting as a reaction to an accident that left her face scarred when she was 15, Katie has been pulling out her hair for over 11 years.
"For around nine years, I just became more and more of a recluse", Katie explains.
"At first I was trying to hide the condition and just carry on. I just shut myself out completely - I stopped going out, stopped talking to friends - I just stayed in the house by myself."
As Katie's condition worsened, she got a job working night shift so she wouldn't have to deal with the public, started only going out with friends around twice a month and sunk into a deep depression.
She calls the experience a frustration.
"It would build in me - the need to pull out my hair," she says.
"I would try to suppress it for as long as I could but it was always building. And then it would get to the point where I would just be overwhelmed and I would pull a hair.
"It was so satisfying at first, a relief. But then afterwards you were just left with such a horrible feeling. I'd be sitting on my phone and look down and there would be this big pile of hair next to me."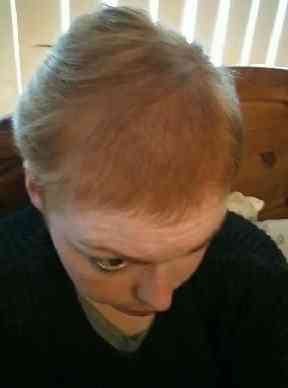 Katie only learned about her condition one night while watching television when she was 17.
"I saw a TV show with a girl suffering from the same condition", she explains.
"It was the exact same way I was feeling, everything that I was doing. From then I started doing research to get more information."
She says she struggled to get a doctor to take her condition seriously.
"I had to go to quite a few doctors before one would even listen to me," she says.
"I think it's because these doctors were looking at me while dealing with sick people - maybe people who had cancer or something - and thinking 'well it's just hair'.
"But it's a mental health condition. It was a relief when I found out it was an actual condition, that it wasn't just something wrong with me. But the downside is knowing there's no cure to it, it can only be managed."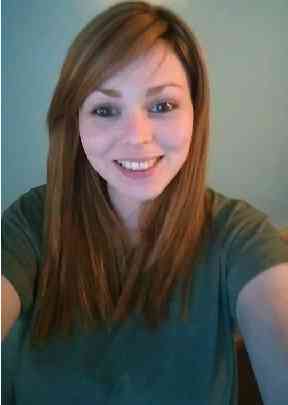 Now, Katie is calling for more funding and support for those suffering from the condition.
Katie gets the intralace system fitted onto her head at Lucinda Ellery in Edinburgh.
"Some people can't afford this, because there is no budget on the NHS to get anything done," she says.
"It has made such a difference to my life - I'm a happy person for the first time in almost ten years. There should be something."
She adds: "I felt like it was almost not worth it at first, but keeping upbeat about it - there is some help out there.
"It sounds so clichéd, but it does get better."
Download: The STV News app is Scotland's favourite and is available for iPhone from the App store and for Android from Google Play. Download it today and continue to enjoy STV News wherever you are.