Dry January: Scots encouraged to give up booze after Christmas
The challenge could appeal to those nursing sore heads and empty bank balances this New Year.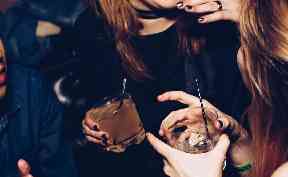 As the festive celebrations come to an end and trips to the bottle bank become more frequent, sore heads and empty bank balances may encourage Scots to give up alcohol for the coming month.
Charities such as Cancer Research UK, Macmillan Cancer Support and Alcohol Concern support people who want to ditch the booze and raise money at the same time through challenges such as Dryathlon, Sober October and Dry January.
While the idea of giving up alcohol as a challenge is not a new concept, Dry January is in fact a trademark of Alcohol Concern and Alcohol Research UK, which merged in 2017 and popularised the term.
Emily Robinson is the person many can thank for the rise in popularity of the challenge.
Joining Alcohol Concern in 2012, she decided to give up drink for a month and found herself constantly talking about her personal challenge and the benefits of taking a break to others.
"Dry January was the original challenge," explains Andrew Misell, director at Alcohol Concern.
"It's also the only challenge that's primarily focused on behaviour change: Dry January isn't about fundraising like Sober October or Dryathlon - though if you'd like to you can donate to us and one of our six great national partner charities.
"It's about helping you to get the maximum benefit out of a month without booze."
Since officially launching the challenge in 2013, five million Britons have taken part, with 36,000 downloading the charity's supportive app globally.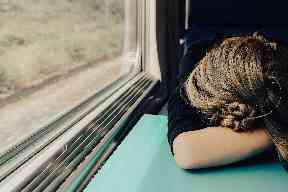 Alcohol Research UK says the health benefits of abstaining from alcohol are worth noting.
More than 70% of people who take part in Dry January continue to drink less six months later, with 62% of participants sleeping better and 49% losing weight.
It is also better for the purse strings after the excesses of Christmas, as 79% of past participants reported saving money.
As participants turn to soft drinks and virgin cocktails, businesses that offer an alternative to a Friday night pint have noticed an increase in awareness of low or non-alcoholic drinks.
Founder of the UK's first non-alcoholic brewery Nirvana, Steve Dass started his business when he gave up alcohol for health reasons yet struggled to find a great tasting alcohol-free beer.
"Over the last couple of years there has been a more noticeable awareness of low or non alcoholic drinks, the sober curious as well as people looking to cut down or those who could not drink due to health reasons," he explains.
"We are seeing several online campaigns such as Sober October which is certainly helping this sector of the industry."
Giving up alcohol can be fruitful for some charities such as Cancer Research, whose campaign Dryathlon has raised £21m since being introduced in 2013.
"When it launched, there was already a growing trend for people giving up alcohol in January," explains Linda Summerhayes, Cancer Research UK's spokeswoman in Scotland.
"What's made Dryathlon so successful has been the additional element of raising money for such a worthwhile cause."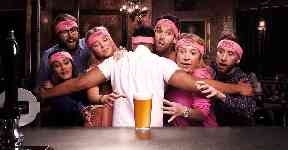 While Dry January is not a sponsored event, Alcohol Concern does distribute any donations to six partner charities which have links with alcohol such as Action for Children, Crisis and the British Liver Trust.
Some critics of Dry January have said it can affect trade in pubs and bars, however Martin Luney who co-owns the Big Red Teapot group of cocktail bars in Edinburgh, explains customers are increasingly enjoying "dry" nights out.
"I think there are a number of influencing factors which come into play when people consider a 'dry' night out - Scotland's driving laws, pregnancy, increased interest in leading a healthier lifestyle or even an early start the next day," he says.
"The great thing is that these guests are being catered for with an increasing number of non-alcoholic options so the possibility of enjoying a 'dry' night out is much more attainable."
He says the variation and quality of non alcoholic drinks has increased, with fruit juices, high quality non alcoholic beer and virgin cocktails on offer are better than ever before.
While Martin says custom in his bars such as The Blackbird and Treacle does pick up in February, he notes the change is down to customers' first paycheck since Christmas and also the upcoming rugby season in Edinburgh.
With those who take part in Dry January more likely to continue to drink less six months after starting the challenge, Alcohol Concern says the challenge has opened up the conversation surrounding drinking culture.
"Dry January has played a major part in the drastic change in how we talk about alcohol in the UK," Andrew explains.
"As indicated by the growth of organisations like Club Soda and Soberistas, making the choice to reduce your alcohol intake or cut it out altogether is becoming a far more widely respected and understood decision.
"Doing Dry January shows us that we don't need alcohol to live our lives - to socialise, to have fun, to enjoy special occasions or survive boring ones.
"Dry January helps us to realise that we are in charge of how much we drink and so to make more informed, happier decisions about when and how much we want to drink, if at all."
Download: The STV News app is Scotland's favourite and is available for iPhone from the App store and for Android from Google Play. Download it today and continue to enjoy STV News wherever you are.