Hirsute you, sir: Beard and moustache championship returns
Categories included best ginger beard, best moustache and best freestyle attempt.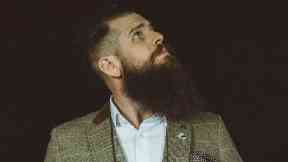 Last year, in a small corner of Glasgow, a gathering of bearded men made history.
Scotland's first official beard and moustache championship took place and the entries were outstanding.
More than 300 hairy competitors from across the country and beyond gathered to compare their winsome whiskers.
Categories included best moustache, best beard over four inches and, of course, best ginger beard.
Now, the competition is back, with an open invitation to all those proud of their facial fuzz to take part.
"The first one went really well, it completely sold out and we gained a lot of media coverage," says John Jackson, founder of Braw Beard Oils, organiser of the event and fellow bearded man.
"It was a fun event, the atmosphere was great and we had people fly over all the way from Germany to take part.
"We want to make this an annual event so we're back with a brand new category, too."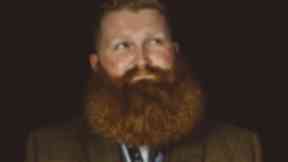 The Braw Beard and Moustache Championships will take place on Saturday, February 24, at Drygate Brewery in Glasgow.
This year, the judging categories include best beard over ten inches, too.
Perhaps the most looked forward to is the freestyle section, with competitors getting creative with waxes and hairspray to really turn their face into art.
"Reckon you can create a thistle from your beard?" asks John. "Go for it."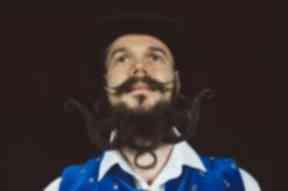 There is also a category for the best fake beard, open to all, which last year was taken by someone with a massive bouquet beard of flowers.
"It was tremendous," says John. "We're really looking forward to seeing that category again, as well as the natural beards which are judged without any products on them at all."
Beard au naturel is certainly one of the most popular sections, as is the best styled moustache.
Take a look at the categories for the Braw Beard and Moustache Championships 2018.
Categories
Best moustache: Styled or natural. If there are enough entries it may split into two categories.
Best partial beard: From goatees, chinstraps to sideburns.
Best freestyle: Anything goes, get creative, waxes, hairspray etc. Reckon you can create a thistle from your beard? Go for it.
Best over 4 inches styled: Measured from the bottom lip, your beard must be longer than four inches. Any products go, such as sprays, waxes, oils and balms.
Under 4 inches styled: Measured from the bottom lip, your beard must be longer than four inches. Any products go, such as sprays, waxes, oils and balms.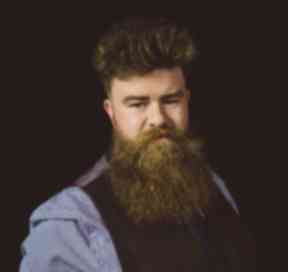 4 inches natural: No products at all, including oil.
Under 4 inches natural: As above but shorter.
Best over 10 inches: Styled and natural.
Best ginger beard: It's in the name really, we're proud of ginger hair in Scotland, flaunt it. Anything goes! Styled or natural.
Best fake/creative beard: If you can't grow a beard but are handy with the creativity, get involved and make one. From wool to head hair to playing cards, there is no limit.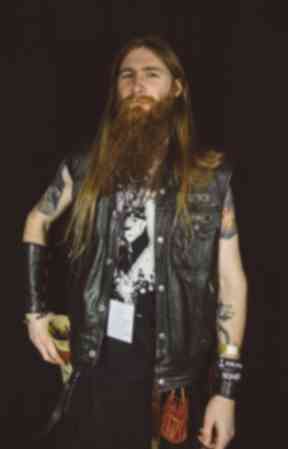 Organisers hope that there will be a few bearded gems hidden across Scotland, though even big bearded Scots may have some way to go to meet the standards of the world record holders.
Ram Singh holds the Guinness World Record for the world's longest moustache, which hangs at a whopping 18.5ft.
The 62-year-old from Jaipur in India has been growing his moustache since 1970 and spends two hours every day grooming it to ensure its continued growth.
His trick to keeping it so luxurious?
"I use various herbal oils to help maintain the health of my moustache," explains Ram. "I massage my beard with a concoction of olive, mustard and coconut oil."
Canadian Sarwan Singh holds the world record for the longest beard, measured at 8ft 2.5in (2.495 m) long.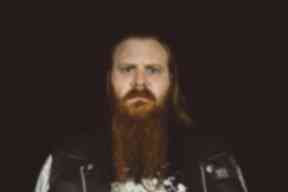 There is already set to be a certain international flavour to this year's competition in Scotland as John says he has already received two entries from Germany and a few more from Austria and the Netherlands.
The bearded brotherhood are certainly gathering.
"We also have a live band and are collaborating with Drygate to create our own limited edition beer for the night," says John.
"We're calling it The Brawtherhood Beer. It's a community beer made from our own recipe."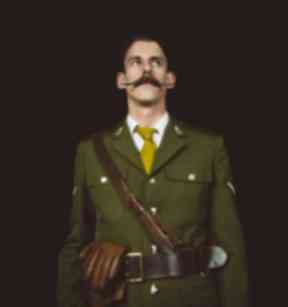 The judging will be carried out by a panel of experts who will closely examine each entry face to bristle as it were.
In the end, the winners will be granted a trophy and, of course, the respect of the bearded community.
Tickets for the event are available online and full details of the event can be found on the Braw Beard website.
Download: The STV News app is Scotland's favourite and is available for iPhone from the App store and for Android from Google Play. Download it today and continue to enjoy STV News wherever you are.