Lykke: Banish winter blues with Danish secrets to happy living
Meik Wiking, who co-wrote a book about Hygge, explains how Scots can find contentment.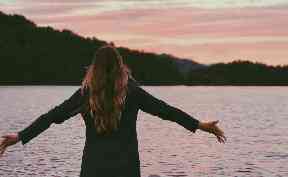 In pursuit of happiness, Meik Wiking does 25 push-ups every time he goes to make himself a coffee.
Exercise, he says, is built into the daily routine of Danes who often cycle to work.
Considering the nation tops the world happiness rankings, Meik's coffee break HIIT routine is an attempt to become happier each day - even if he admits his colleagues find him a bit mad.
Meik is the chief executive of the Happiness Institute in Copenhagen, where he is trying to unveil the traits of happy nations across the world and share his findings.
One of numerous authors who wrote of Danish concept of Hygge in 2016, Meik's book The Little Book of Hygge went on to become an international number one bestseller.
Hygge, which most closely translates as cosy or convivial, relates to the feeling of happiness when surrounded by close friends and family in a cosy and comfortable atmosphere.
Now the author's latest tome, the Little Book of Lykke, is having a similar effect on readers in the UK, who are keen to discover the secrets to happy living through Meik's research.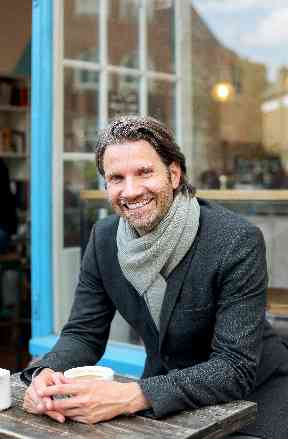 Pronounced Luu-kah, the word means happiness in Danish but Meik is keen to stress that Danes do not have a "monopoly on happiness".
In fact, the book gathers stories and tips from the happiest corners of the planet to how to spend our free time.
From how we relate to our neighbours to our cooking and dining habits, he has gathered evidence, stories and tips from the happiest corners of the planet.
"There is a lot we can learn from people around the world, when it comes to happiness - to improve our own world just a little bit," explains Meik.
"The book is, above all, a story of hope. A story of the good that does exist in this world - and how we may improve it."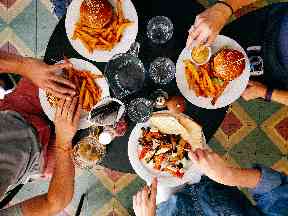 At the Happiness Institute, the centre has been studying groups of people to identify how changes in our lives can affect our happiness, determining the average impact on happiness by cutting a commute in half, doubling of your salary or falling in love.
While the book may assert that Denmark is the place where you are likely to feel the happiest, Meik says we should import the best practices from across the globe rather than simply emigrate.
"In France, the have a wonderful culture around meals," he says. "It is not just the food they value, it is the whole eating experience, they value the social aspect of the meal.
"It also mean that the French spend twice as much time eating as people in the UK - but it also means they have lower obesity rates - and a longer life expectancy.
"In Bhutan - they start the school day with 'brainbrushing', a mindfulness exercise that not only leads to high levels of well-being but also better academic performance."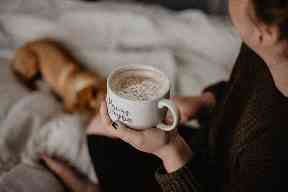 Recently VisitScotland identified còsagach, an old Scots term for feeling snug, sheltered and warm as a top trend for 2018, and that millions of UK tourists visited the country in order to relax.
"Scotland is actually already doing well in the happiness surveys, we see a higher average here than in the rest of the UK," Meik adds.
As January brings with it the hangover of the festive period, there are ways to become more positive and banish the blues by adding a little more Lykke into our lives.
One suggestion Meik has is to find an activity that demands your full attention and allows you to take a mental break - even if you aren't any good at it.
"I am a terrible dancer, I genuinely believe that overbite is a legitimate dance move," he says.
"But I have danced tango for four years because it makes me focus on the body and not the mind."
Meik suggests taking time to switch off could be key to making us feel happier and to quit self comparison.
He says: "I think we all have a little voice in our mind questioning what we do, am I good enough?
"Tango gives me a break from that, a mental break, and I think we could all use those."
Download: The STV News app is Scotland's favourite and is available for iPhone from the App store and for Android from Google Play. Download it today and continue to enjoy STV News wherever you are.