Was the last man hanged in Dundee really guilty of murder?
William Henry Bury was found guilty of murdering his wife Ellen in 1889.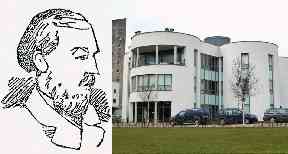 A candlelit search of a Dundee flat led to the discovery of a gruesome murder almost 130 years ago.
William Henry Bury was found guilty of killing his wife Ellen after police found her twisted body crammed into a packing crate in the flat the couple shared on Princes Street.
Now, over a century later, Dundee University is to re-stage his trial using modern methods to find out if he really was guilty.
On an otherwise quiet night, at around 7pm on Sunday, February 10, 1889, Bury walked into the Bell Street police station in Dundee and calmly told an officer: "If you go along to my house in Princes Street, you'll find the body of a woman packed in a box and cut up."
Not sure if he was dealing with a drunk or a madman, the officer pressed for details.
All Bury would tell the officers was his address, his name, his occupation and that they would know his flat as "there are red curtains on the front window", as he willingly handed over his house keys.
Officers visited and began a search of the property that the couple had occupied for barely a week, having not long moved up from London.
The room was described as being bare of possessions, bar a small bed piled high with clothes and a large white-washed packing case.
Raising two loose boards on the crate, pulling back a sheet, they revealed the leg and foot of a woman.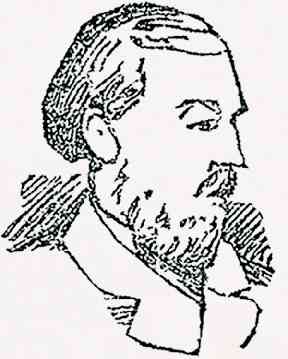 They stopped the investigation and summoned Doctors Templeman and Stalker, who examined the contents of the trunk.
True to his word, the naked and mutilated body of Ellen Bury had been stuffed inside the box.
The doctors discovered she had been strangled and suffered ten knife wounds to her body.
The white-washed box was too small to accommodate Ellen's body, so her head had been forced to one side.
Her left leg was broken and twisted so her foot rested on her shoulder and the right leg had been smashed.
A long-bladed knife and a length of rope were left next to the box.
Bury was detained on suspicion of murdering his wife, by either strangulation or stabbing. He was searched and found to be in possession of a bankbook, which showed they were in several pounds of credit, a watch and some jewellery.
While being questioned by police, Bury said that he and his wife had been out drinking on the evening of the 4th and could not remember going to bed.
The following morning, Bury woke up and found her dead on the floor, having being strangled with the rope.
Not remembering if he had committed the crime or not, Bury said he was terrified of being accused of being Jack the Ripper and seized the knife and plunged it into her abdomen.
He then concealed the body in the trunk.
Later in the investigation it was revealed that Ellen had been in the box for several days, and that Bury had, at one point, used it as a card table for his friends.
It also became clear while in court that, prior to his confession, he had gone to visit a friend and drinking partner, David Walker, where the subject of Jack the Ripper had arisen on several occasions, leading to his paranoia.
Despite his confession, Bury pleaded not guilty to the crime.
There was conflicting medical evidence presented during the trial, leading to some confusion.
Two doctors determined that Ellen had been murdered by strangulation, with the stab wounds being inflicted after her death.
However, a third doctor produced a 14-page report, concluding that Ellen had taken her own life.
Given the law at the time, Bury was not allowed to speak during his trial and most of it was spent trying to taint the character of Ellen, who had worked as a prostitute while they lived in London.
After a 13-hour trial, the jury unanimously found Bury guilty of the murder of his wife and Lord Young sentenced him to be "hung until dead".
On April 24, 1889 at 8am he became the last man to be hanged for murder in Dundee.
Around 5000 people waited outside for the hoisting of the black flag, and the body was buried within the precincts of the prison after he had been anatomised.
Just before his execution, hangman James Berry tried to obtain a confession for the Whitechapel murders committed by Jack the Ripper.
Bury turned to the hangman and said: "I suppose you think you are clever to hang me. I suppose you think you are clever because you are going to hang me, but because you are going to hang me you are not going to get anything out of me."
Although Bury never actually confessed, Berry always remained convinced that he was Jack the Ripper.
Evidence from his original trial will be presented in front of a new trial organised by the university and will be based on modern forensic standards. The hearing will be overseen by a supreme court judge.
Download: The STV News app is Scotland's favourite and is available for iPhone from the App store and for Android from Google Play. Download it today and continue to enjoy STV News wherever you are.