Ever been to The Shed? Legendary club asks for fan memories
It is nearly a century since The Marlborough - now The Shed - opened in Glasgow.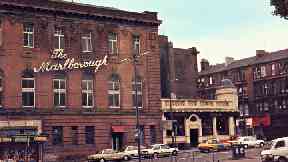 Oh, if the walls of The Shed could talk.
The imposing building that stands at number 26 Langside Avenue has probably seen more first glances, first loves and first kisses than any other venue in Glasgow's southside.
The Shed nightclub in Shawlands officially turns 20-years-old this year, yet its matchmaking history goes back decades further.
Built in 1920 by architects John Hamilton & Sons, it was originally named The Marlborough, a venue described as "palatial" by the local press at the time of its opening.
The man behind it was William Kerr, a restaurateur with a big plan. It swiftly became one of the area's most popular go-to places for dating, dancing and dining.
By the 1950s, it was operated by Glasgow caterers AF Reid & Sons who commandeered a small army of chefs and white-pinnied waitresses who helped set up thousands of birthday parties and weddings.
Ross Cameron had his wedding reception at The Marlborough 57 years ago.
"To me The Shed will always be The Marlborough," says Ross. "In the fifties and sixties it was THE place to hold your wedding reception.
"We had a wonderful reception and were enjoying it so much we couldn't bring ourselves to leave. We wanted to stay until the end."
Ross and his wife stayed on dancing so long they had to phone their hotel to say they were definitely coming but would be very late.
In the morning, they headed off on their honeymoon to Troon in their Ford Popular.
"We had a wonderful start to a wonderful married life together at The Marlborough," says Ross fondly.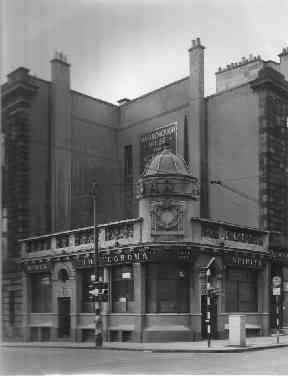 Over the years, the venue saw thousands of happy couples meet and marry under its roof.
Why it was originally named after the Duke of Marlborough's London home remains unknown, but according to the local community history page Lost Glasgow, each of the original function suites was named after the duke's great victories over the French - Malplaquet, Oudenarde, Ramillies and Blenheim etc.
It reinvented itself many times over, from ballroom to arcade hall where local kids would get taken to by their dads after school - partly because thirsty fathers could get a pint at the same time.
Twenty years ago, it became The Shed, a night club and entertainment venue with fancy dress nights that became legendary.
As part of The Shed's birthday bash this year, they are launching a new comedy night in March, and have decided to honour the building's history by calling it The Marlborough Comedy Club.
As part of a long list of celebrations this year, organisers have also put a call out for fans of the venue to share their memories - and for any "Shed babies" to step forward.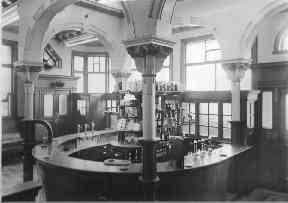 "When I was 18 I used to go to The Shed every Friday and Saturday night," says Marc Frossman, head of marketing.
"But I never thought years later I'd work for The Shed and be part of planning its future and its legacy.
"Shawlands is a community like no other in Glasgow and we saw its value and community spirit.
"We know of generations of people who met at The Shed, got married and have had children who now go there too - we love the 'Shed babies' they're fantastic."
The team have pledged to continue to build on the venue's history, as always with their "twist on things".
They have a Fawlty Towers dining experience planned for February, the comedy club debut in March and currently run The Shed fitness bootcamp, the largest of its kind in the UK.
"We want to make people feel they can grow up with the Shed," says Marc.
"We're here because of the community and we want to make sure we're there for them.
"Shawlands is going through a lot of positive change at the moment and we can't wait to be part of what happens next."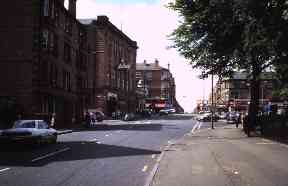 Jennifer Kennedy still has a picture of her gran and grandpa's engagement at the venue, back in 1955.
"My gran, Sheena Waugh, was at a dance with friends just after they had got engaged on the Isle of Man while on holiday," says Jennifer.
"My gran had to hide the ring when they returned from their holiday as my grandpa had to ask my great gran and grandpa's permission first before she could wear it."
Sheena and Frank married in 1957 and had four children; Eleanor, Susan, Cammy and Fraser. They were married for 41 years until Frank passed away in 1998.
Sheena, 80, still remembers The Marlborough and now her granddaughter goes there now too, decades later.
"It's nice to be able to stand there and know they were both there together too," Jennifer adds.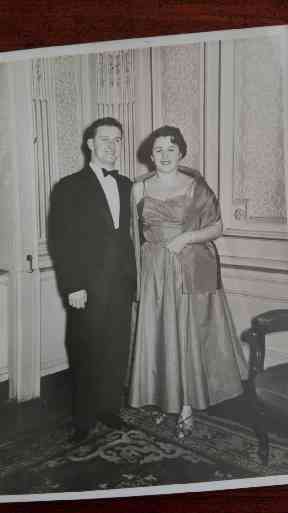 Ashley Guy met her husband Brian on a night out when the venue became The Shed.
"The bit I loved the best was the 'aspen lodge' decor and that ever romantic twinkling star ceiling," says Ashley.
"How could you not fall in love?" she adds laughing. "It played the best tunes to dance until the early hours with Glasgow's finest southsiders."
At 5'9 Ashley admits she had always been on the look out for a tall man and Brian was a head in the crowd.
"I was out celebrating my graduation from teaching," she says. "I had also just had surgery on my hand so was sporting a fetching big plastic cast on my arm.
"The girl I was with started talking to Brian and his friend as they knew each other. We hit it off and Brian boldly challenged me to a dance off. I accepted and was pulling all the moves. He declared I was sh*** and he won.
"Would I say love at first sight or £1 vodkas? Not sure, but seven years later The Shed must be thanked!"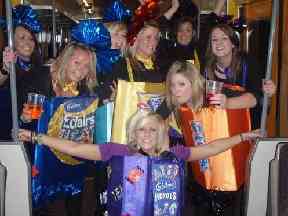 Fiona Finnigan also met her husband Steven on a night out at The Shed.
"The Shed is a southside institution, it is the only dancing place here that has stood the test of time," she says.
"My husband was from Bathgate and had been out for the day at the horse racing with all his friends, so it was his first time ever in The Shed.
"I'd been in Australia for over a year and this was my first "shed Friday" back in Glasgow, so it was very random that we were both there the same night - and both happened to be stoating about the entrance.
"He was so drunk he'd been thrown out and was waiting for his pals to leave and I was out trying to harness my friends together to go to a party. Neither of us remember starting to chat to each other. All we remember is he was wearing a horrendous purple cardigan."
A few hours later, Fiona and Steven ended up in a taxi together heading to a party. Ten years later they were married.
"The Shed is legendary to the people of the southside," says Fiona Finnigan. "It has unpretentious, brilliant music and its door staff are some of the nicest bouncers.
"Some of our parents used to go here, then it was our turn, now there's a whole other generation loving it.
"It's the centre of the southside and Shawlands wouldn't be the place it is without it."
Do you remember The Marlborough or are you perhaps a "Shed baby"? Please get in touch with the Features desk to share your stories by emailing laura.piper@stv.tv