We tried to go vegan for January and this is what happened
Two journalists embrace the greens as they take on Veganuary with mixed success.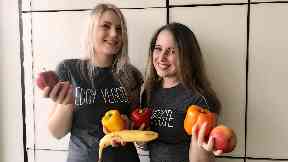 So, you may have heard rumblings about Veganuary - the month set up to encourage you to give up your meat eating habits and adopt veggies in a really big way.
The rise of people going vegan, either just for January or permanently has been picked up by so many major supermarkets and restaurants, it would seem a little more easier to take it on these days.
Apparently 165,000 people signed up for the challenge to try a vegan diet in January this year.
Figuring that the only way to truly understand the idea would be to try it, the STV News Features Desk decided to give it a go.
Victoria Pease has spent the last month as a vegan, cutting out all animal-derived foods, and Laura Piper took this a step further and embraced a fully plant based dietary pledge. It's pretty much the same as going vegan, which is a meat free, dairy free, honey free choice, but also includes no gluten, refined sugar or preservatives.
It's been an interesting month. Take a look at how they got on and the results on both body and mind after 30 days of embracing vegetables.
As always, please remember that you should always seek advice from your doctor first before making any major dietary changes.
Week one: Vegan sausages and a cheese crisis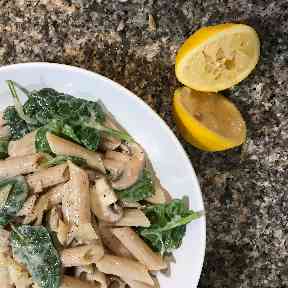 Laura: To be perfectly honest, I did not get off to the best start with plant based dining.
For starters, I began with a steak pie. To be fair, this was a prearrangement with myself and Victoria given that we both grew up in very traditional Scottish families. New Year's day is steak pie, mashed tatties and gravy - telling our mothers otherwise would be at our peril.
Instead of risking great disappointment in the Piper and Pease clans, we chose to start Veganuary on January 2. That first week was pretty challenging.
Even though I was munching through healthy meals at a rapid rate, I still felt as though something was missing - I think it was most likely a deep crust pizza.
I had my soya milk and rice noodles but my stomach still let me know it felt a little betrayed. It rumbled constantly despite being fed frequently - and although I knew I was full, I just didn't quite feel satisfied.
This, I found, was the most testing time, and I think it's because I wasn't quite doing things properly.
The way through it is to be prepared - I tried to plan my meals in advance, bought some great books by people, who seemed to know what they were doing, and ate lots of brown rice and sweet potato to help me feel full.
The cold salad option depressed me a bit, but chickpea curries and gluten free pasta saved me.
One bright light though was a creamy mushroom pasta recipe from plantbased blogger Deliciously Ella. It used coconut yoghurt and wild mushrooms with gluten free brown rice pasta, garlic and lemon. Super tasty.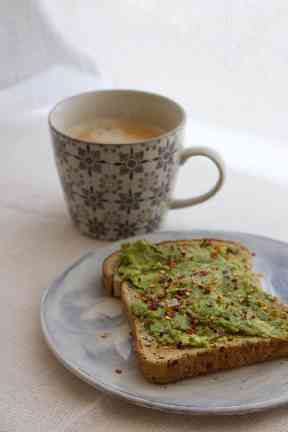 Victoria In our household, New Year's Day means a beef roast, puffy Yorkshire puddings and plenty of red wine, Prosecco and a pretty big cheese board. I had good intentions of seeking out a nut roast and vegan cheese to eat on January 1, but I caved badly and devoured everything in sight that would be on the banned list the following day. I went to bed that evening feeling sick after eating approximately six Tunnock's teacakes.
I started off Veganuary feeling pretty smug with a vegan sausage sandwich for breakfast, refused halloumi fries at the pub whilst drinking (vegan) white wine and tucked into a massive bowl of pesto pasta with homemade parmesan made with cashews and every vegan's favourite cheese-flavoured substitute, nutritional yeast. I even enjoyed champagne, which I discovered was accidentally vegan.
Like Laura, my planning soon fell apart and with nothing to satisfy my sweet tooth cravings, I ate around a dozen satsumas whilst staring wistfully at my Christmas chocolate stash. I found sweet solace in cups of hot chocolate made with unsweetened cocoa powder, maple syrup and almond milk but craved my usual melty marshmallows on top.
Helpfully, my boyfriend supported my ban on milk chocolate for the month by throwing Galaxy Caramels at me.
A large pot of soup helped me get through the week with easy to prepare lunches but lacking creativity, I stuck to frozen Linda McCartney pies and sausages for dinner, which were a delicious subsitute with plenty of sweet potato mashed with vegan spread. Although I missed buttery mash, the vegan version wasn't too bad.
Week two: Banana stars and vegan ice-cream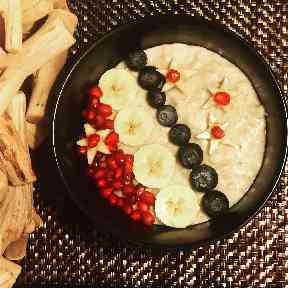 Laura: I think it was about two weeks in when I really started to notice something happening.
I woke up and didn't feel so tired. In fact, by the end of my working day I was practically buzzing.
I stopped feeling thirsty all the time - probably because my food had next to no salt in it.
I also was steadily dropping weight. Not fast, but slowly and what I felt to be safely - about 2Ibs a week.
Breakfast was a 600ml smoothie with soya yoghurt and fresh berries. Lunch was a mega power bowl of nuts, salad and hummus while dinner was veggie curries, pad thai and noodle bowls.
I was getting not just my 'five a day' but my 'ten a day' - and it felt good.
The odd thing is I had expected more sweet cravings around this time. I thought I'd be drooling at cakes, and while I did have a few moments, they passed very quickly and I started to look forward to breakfast, especially coconut porridge decorated with banana stars.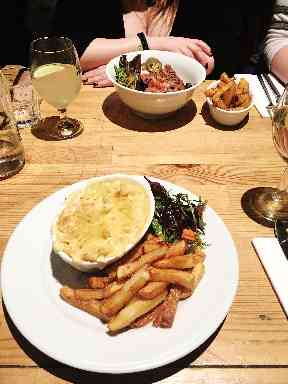 Victoria As someone who bakes a lot in her free time, I missed having something sweet waiting on the kitchen counter and so challenged myself to creating my favourite treats to varying success.
A stack of pancakes drowned in maple syrup soon became my weekend brunch staple but the oat and raisin cookies I made were as dry as the inside of a vacuum.
Ben and Jerry's new almond milk ice cream saved the day. I drove specifically to Silverburn Tesco just to get my paws on a pint of sandwich cookie and peanut butter ice cream and ate the entire tub in two sittings.
Nights out became problematic, especially in bars with bad 4G reception as I frantically Googled items on the wine list to see if they were vegan.
The biggest disappointment was the post-night out scran. All the chip shops had closed and I resorted to dipping multigrain crackers into hummus while my boyfriend teased me with a plate of chicken dippers.
Perhaps the easiest dining experience was at vegan restaurant Mono in Glasgow, which felt like utter heaven. I could order anything on the menu and didn't have to search online to see if my drinks choice was vegan, or worry my mac and cheese contained pasta made with egg.
I started to understand how frustrated my vegan friends feel when the choice on the menu is limited to hummus and falafel.
Week three: Pizza time and dining out with friends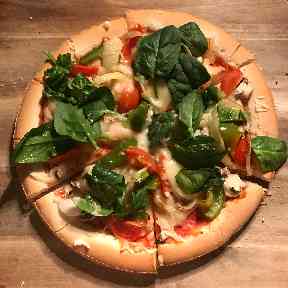 Laura: Going out for dinner with friends was harder than I thought it would be or indeed should be. It was difficult to land in a place with good plant based options which surprised me a little.
For example, I had previously been to a popular restaurant chain where my only option was a gluten free bun topped with a mushroom and a slice of lettuce. It was a pretty sad moment.
I also felt awkward and embarrassed at other people's houses declining pretty much everything. I took to carrying soya milk in my handbag so I could have a coffee whenever I went round.
On the plus side, I've been forced to discover some amazing vegan restaurants with gluten free options. Akva in Edinburgh, for example do wonderful sweet potato fries and Loudons do green superfood pancakes that matched even my huge appetite.
The best moment ever in week three though was trying to make my own plant based pizza, with a gluten free base, fresh tomato and garlic sauce, mushrooms, baby tomatoes and an entire block of lactose free vegan cheese. My taste buds were in cheesy heaven.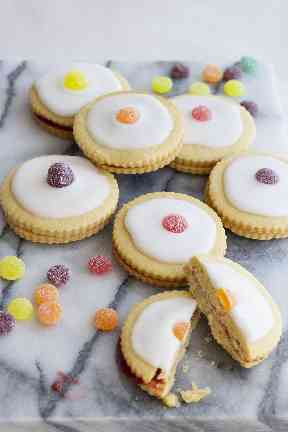 Victoria: Determined to 'fit in' and make vegan versions of my favourite foods, I decided to make homemade pizza using Tesco vegan cheese. I added far too much and it went gloopy and oily in the oven, like the bechamel sauce of your nightmares. But it was something resembling pizza so I ate it regardless.
Determined my other half wouldn't survive on Super Noodles and chicken nuggets for the entire month, I made chicken fajitas for him and sweet potato and black bean fajitas for myself. Naturally, he used the same tongs to pick up the chicken as the vegetables and I got rather annoyed, trying to find my inner angry vegan over cross contamination.
Thankfully, a friend who has been vegan for two years came to stay and we picked Deliveroo spots that catered for two vegans and a carnivore. A delicious southern-fried chicken-style seitan burger from Steak Cattle and Roll felt like the first meat-like item I'd eaten in weeks and the following night, my caramelised onion and broccoli pizza from Pizza Punks boasted the best vegan cheese I'd tasted the entire month.
I also made vegan empire biscuits with accidentally-vegan Jelly Tots but my friend devoured most of them, so I developed a rather serious Oreo habit instead.
Week four: Coconut love and the home stretch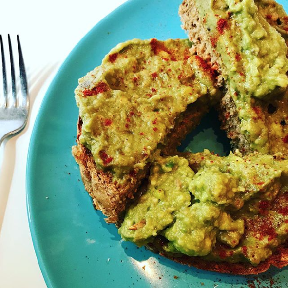 Laura: By week four, I really fell into the swing of things. I knew how to milk cashew nuts (as middle class as that sounds) and how to make salad taste good.
I did have one pretty mighty fall off the veggie wagon though. One night after work my car hit a pothole on a busy motorway. It was dark, it took two hours for recovery to arrive, and I had to stand in a bush by the side of the road in below freezing conditions. I was not a happy veggie.
By the time I got home and the police had made sure I was okay, I was beyond hungry and had sunk to a pretty miserable level of self-pity. I caved. In my freezer was an emergency pizza. It contained cheese and gluten. I couldn't help myself.
I did not, however, enjoy it all that much. Perhaps it was because I felt like I was eating my guilt with every slice? I did, however, nail the crux of my dietary failures to date - I am an emotional eater. If I am in any way upset I will eat that pizza/chocolate bar/entire packet of Jaffa Cakes, and I really do not have any kind of self control at all. Self-realisation sucks.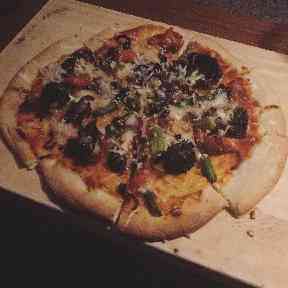 Victoria: This is the week that I almost broke. I'd been enjoying my adventures in veganism, making lentil bolognese, pad thai, asparagus risotto, enchiladas and baked spaghetti using some easy switches using vegan cheese (Violife's mozzerella became my favourite), dairy free spread, nutritional yeast and plenty of peanut butter.
Yet, I had a meltdown at the end of the week, craving a Starbucks panini, cake and a latte knowing only one out of three would be possible. I really felt like I was missing out on choice living life as a vegan, and appreciated how full time vegans must feel 99% of the time.
Luckily, my colleagues rallied round and gifted me a big bag of crisps and Skittles (which are accidentally vegan) and dairy-free chocolate to comfort me.
I decided to give pizza making another go and my second attempt was much better. While vegan cheese isn't exactly the same as regular cheese, the increasing range and availability of it is heartening for those leading a vegan diet.
If anything, I've learned that while the sheer amount of recipes for vegans is overwhelming, the lack of choice in things like supermarket sandwiches, small-sized chocolate bars and convenience food is pretty lacklustre.
But, with supermarkets like Tesco launching their own range of ready meals, pizzas and wraps for vegans in January, hopefully many more will see that veganism is here to stay, rather than a passing fad.
The best bits?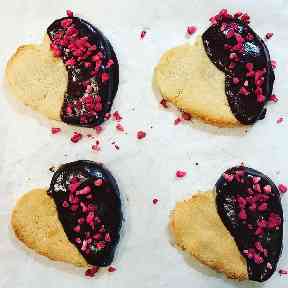 Laura: After an entire month of plant based eating (apart from day one and the night with the emergency pizza that we won't dwell on), I interestingly feel pretty good.
My cholesterol levels have halved to a healthy number and I've managed to lose an entire stone in weight, which is just over 6kg.
The biggest difference has been my energy levels. I feel like I have a bit of a veggie buzz and I don't experience those moments of crashing low energy which I used to feel - possibly due to my limited sugar intake.
That said, I could still enjoy lovely things, like these gluten free, dairy free homemade cookie hearts made with almond flour.
While I am in no way a medical expert, all I can say is that I'm feeling pretty good and haven't suffered my usual headaches or annual January flu yet which usually floors me about this time of year.
The cost of going plant based also wasn't nearly as scary as I thought it was going to be. My homemade pizza came in at just £3 per person for example, not bad for fresh ingredients.
The money I saved on chicken and beef meant I could splurge on all that soya milk and fresh berries.
I do, however, think that more could be done to lower the cost of healthy options for families, especially when in comparison to other options.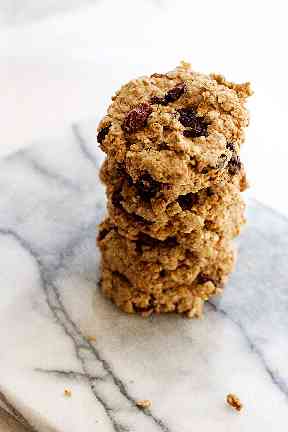 Victoria: Considering I didn't eat the healthiest diet, exploring the world of vegan junk food one slice of vegan pizza at a time, I was surprised to find I had lost two pounds after a month of veganism.
While I thought I ate a pretty healthy diet before, my intake of fruit and vegetables significantly increased and as a result, I felt far fuller after meals and less tempted to snack in the evenings.
Thankfully I haven't felt unwell at all this month and my sleeping patterns are much more regular, leaving me feeling more energetic than usual.
The lows?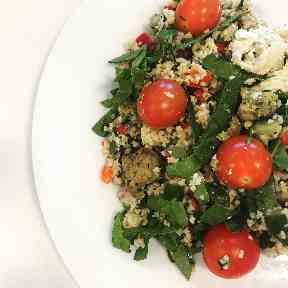 Laura: Courgetti. I have tried, and I mean really tried, to get behind courgetti but all I can taste is wet cement. It may just be me as plenty of other folk seem to love it or else are involved in an international courgetti conspiracy.
The biggest low I feel on a plant based diet is going out for dinner with friends and looking at a menu with only one option on it that is suitable for 'veggie veggies' - it's usually soup.
Not that I am in any way expecting a restaurant to cater for all dietary options at short notice, but it does make you feel a little despondent.
That said, during my challenge I've dined out at a great many places and all of them have offered gluten free options which has been a delight to see.
During my career I've interviewed so many adults and parents of young children with Celiac disease who have genuinely struggled over the years and it was inspiring to see so many restaurants being able to cater for families in this way now.
Lactose free was a lot harder to find I'm afraid, so if anyone knows of any good places please do share them!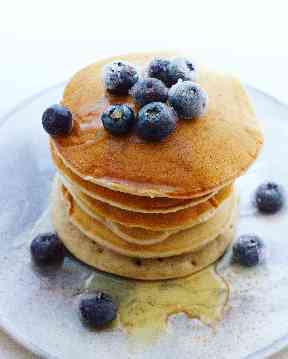 Victoria: Going anywhere without checking my phone 300 times. The novelty of looking up every ingredient on packets of food, Googling drinks and double checking everything with staff in restaurants quickly wore off.
I became frustrated that many places still do not differentiate on their menus or packaging if an item is vegetarian friendly or vegan friendly.
I was excited at the range of new vegan products which have launched of late, but I would usually have to go well out of my way to find them and usually at a steeper price point than their meat or dairy-filled equivalents.
Being spontaneous and just walking into a restaurant for a quick bite to eat was also difficult to do and I missed having a wide variety of choices on a menu.
I am heartened at the number of vegan alternatives now available, from seitan fried chicken to coconut cheese, which means things are looking up for those making the switch but missing elements of their old diets.
The verdict
Laura: I feel doing this challenge has helped me to try new things in the kitchen that I hadn't before and has helped me grow a bit more confident in tasting new dishes.
Going out for dinner now, I do think I will stop automatically skipping by the salad and veggie options and actually give them a try - I really do feel my taste buds have undergone some weird sort of green transformation and I know I will enjoy these options more now.
As I have strenuously stated, I am definitely not a medical professional and would never try and give advice on anyone's diet. All I can share is that I do feel good on a plantbased diet and I can see the obvious benefits of accepting more veggies into your life.
I have researched a great deal into plant based eating and have come across some conflicting articles on the benefits and concerns of such a diet and would encourage anyone wanting to try it to also do the same. Some question a possible lack of protein, others say it can cure digestive problems.
Personally, I've found it a pleasant experience health wise and I believe that balance and moderation will always play a part. Diet is a very individual thing, but with support from your doctor you can find one best suited for you and your health needs.
I will continue to strive for that balance and I will take the very best experiences of this plant based challenge with me.
Victoria: Going vegan during January hasn't been as difficult as I thought it would be.
I'm impressed with the range of dishes you can make with a few tweaks to make them animal product-free but still delicious.
I'm surprised at how much I did not miss meat and I think my consumption of chicken and beef will be much lower, having tasted so many delicious alternatives.
With a new found love of veggies and fruits, I think I'm far more likely to snack on healthier alternatives - although I will definitely relish that first taste of milk chocolate after a month away from my Christmas stash.
Overall, going vegan has been a very positive experience and going forward, I feel as though I will stick to a version of veganism that suits my lifestyle.
So while I may not become a full-time vegan in 2018, I'll be choosing veggie burgers over beef, almond milk over cows milk and even a little vegan cheese on my pizza every now and then.
Download: The STV News app is Scotland's favourite and is available for iPhone from the App store and for Android from Google Play. Download it today and continue to enjoy STV News wherever you are.