'County lines': English gangs running drugs into Scotland
Police forces across the UK have reported a rise in crime associated with the practice.
Shouts of "police" ring out before the battering ram brings down the door.
It is 7.30am in Aberdeen and CID officers are carrying out drugs raids.
The suspects are allegedly involved in the practice of 'cuckooing', where gangs based in England take over the lives and properties of vulnerable people in Scottish towns and cities to orchestrate drug dealing networks.
This is the frontline of law enforcement's efforts to smash organised crime groups.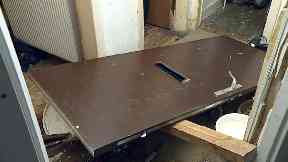 Detective Sergeant John Snedden, who oversaw the execution of the search warrant, said the address hit by officers on Tuesday had been used by similar gangs in the past.
"People from outwith Aberdeen will come up to exploit the vulnerable people here.
"Whether they are drug users or people with mental health issues, they (the gangs) will take advantage of them to their own ends.
"They'll either kick them out of their house, or take over their house, for their own drug dealing. I think it is pretty disgusting to be honest."
Five men, aged between 23 and 43, were arrested and charged following the raids in the Torry area. Quantities of crack cocaine, heroin, cannabis and Xanax were recovered, as well as £3000 in cash.
The use of 'cuckooing' in Scotland is not new, but police and crime agencies are also keen to raise awareness of another linked practice, 'county lines', where dedicated mobile phones from elsewhere are used to coordinate the trafficking of drugs in the area.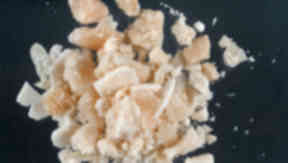 A survey of police forces conducted by Ann Coffey MP has found the use of these lines is linked to extreme violence in England, as well as the exploitation of children as drug runners.
In Scotland, police say around two thirds of these crime enterprises operate in the north east of the country, with Aberdeen, Fraserburgh and Peterhead among those affected.
County lines are linked to several other crimes, including missing persons, prostitution, human trafficking and violence.
Coffey said: "Big organised crime gangs from the major cities in England are seeking to exploit new drug markets in Scotland.
"It is accompanied by a very high level of violence as gangs seek to territorial rights with knifings, beatings and assaults."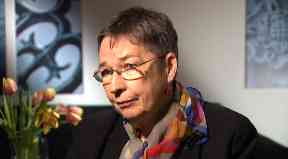 In response to the MP's survey, Police Scotland said they were aware of two serious organised crime gangs from Liverpool and Manchester using "acts of violence as a way of exerting power", which has included a violent feud with each other in Ayrshire.
Ms Coffey continued: "The good thing is we are becoming much more aware of the problem, and that means we can involve young people, parents and communities to understand and see what the signs are.
"If they are aware of the kinds of exploitation that is going on in the same way as they were with child sexual exploitation, we can disrupt the activities of those gangs and protect our young people from becoming embedded in this system."
The results of the survey of police forces come as three men were jailed for their part in a drug dealing operation linked to 'cuckooing' in Aberdeen.
Mark Simpson controlled the group, with his two runners Steve Vidgen and Lee Wallace moving illicit substances around the city.
They received prison sentences at the High Court in Glasgow on Tuesday.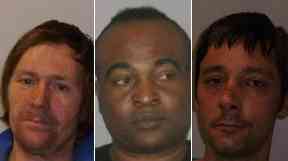 Gangsters have targeted the north east due to the riches that flowed into the area as a result of the North Sea oil industry.
Detective Superintendent Alex Dowall explained: "We've experienced it in the north east probably since the late 90s and all the way through the years that followed.
"It started initially because of the booming economy when organised crime groups from England identified that there was a good market up here with the amount of cash that was readily available."
Most county line activity in Scotland emanates from Merseyside and the West Midlands, while police have no evidence of it occurring in the Greater Glasgow area because of the high number of established Scottish-based serious organised crime groups operating there.
Crimestoppers has launched an awareness-raising campaign around the issue in Aberdeen. This has included signs to look out for.
Angela Parker, Scotland national manager for the charity, said: "They might be receiving more calls or texts on their phone. They might have some injuries, or they might be in-and-out of their home or their home area quite a lot as well.
"If their home has been taken over, there may be more vehicles in the street outside, their curtains may be closed all the time and they may be reluctant to let support services into their home as well."
Anyone with information linked to suspected drug trafficking can call the police on 101 or contact Crimsestoppers anonymously.