Hollywood beckons for Scots author after China success
Claire McFall's debut novel Ferryman became an instant hit with China's young readers.
When Claire McFall found herself writing lines in her head to shape a plot that had stemmed from a dream, she never imagined the end result would be an international bestseller and a Hollywood film deal.
In fact, the reality of how her own story has unfolded seems more like a fantasy than the captivating world she has created.
She calls Ferryman her 'little book that could'. It is her first to be published, the one which has become a hit in China and the one Hollywood came calling for as Legendary Entertainment recently announced they had acquired the worldwide film and graphic novel rights for the Ferryman Trilogy.
The young adult novel is a modern retelling of the ancient Greek myth of Charon, the ferryman of Hades, who transported souls to the underworld.
It follows a young Glaswegian girl Dylan as she emerges from a train crash on an empty Scottish hillside.
Initially believing she is the only survivor, she soon learns she is in fact the only fatality and is trapped in a dangerous limbo.
That's when she meets Tristan, her 'ferryman' who has been sent to guide her through the wastelife and into the afterlife, a partnership that leads to a love with a "perilous consequence."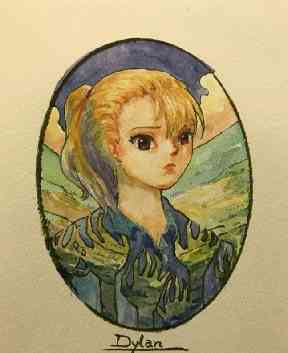 "I was walking alone on a crowded train that I knew had been busy," Claire says recalling that inspirational dream.
"I didn't have any answers, but I was thinking about it on my commute afterwards and it made sense to me that, as I was the one affected, it must be me that something had happened to.
"The thing that made the most sense was that I'd died and been pulled out of the real world.
"I didn't start writing anything down until I had the link with Charon and had the actual makings of a story."
Books have always been Claire's thing, with Goodnight Mister Tom being a firm favourite when she was growing up.
She is also a big fan of the Harry Potter books, a collection she has lovingly displayed on her bookshelf next to her own work.
"I absolutely love Harry Potter," she says. "I must have read the whole series about 20 times.
"I've never met J.K. Rowling, though. I fear I might go all fan girl and be intimidated into total silence or, worse, start babbling and not be able to stop."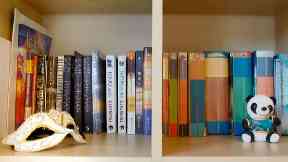 She found her passion for books as an adult when studying to become an English teacher but it wasn't until she started explaining creative writing to her pupils that she decided to give it a go herself.
After eight different manuscripts and "a lot of rejection", the teacher was signed by an agent and her first book Ferryman was published in 2013.
"I was really naughty because I would never let a pupil write a story without a plan," Claire laughs. "I didn't have a plan and thought 'Well we shall see where it goes' and that is my process.
"My strategy was to keep on going until it happened but I just really enjoy the process of creating stories, so I might well have kept going, even if it never did."
Thankfully for Claire, success did follow and Ferryman won the Scottish Children's Book Awards the same year it was published. Little did she know this was just the beginning of its popularity as her book took off in China.
Just four months after the translated version was published in 2015, it had 90,000 reviews on one of China's biggest online retailers and had entered the top ten fiction charts where it remained for two years.
It was China's top bestselling e-book of 2016 and the fourth bestselling book across all formats, selling over one million copies in China compared to around 300,000 in the UK.
And the success kept flying in for Claire when she was named one of the ten most influential writers in China in 2016.
Since Ferryman, Claire has had a further three books published with the most recent being the second in the Ferryman series - called Tresspassers - and is currently in the midst of her third and final instalment of the trilogy.
It has been a bizarre experience for the 35-year-old who visited China last year and bashfully accepted selfies and fan art from adoring fans.
"I was really nervous that no one would show up," she says. "I know that sounds silly, given how the book has sold but its one thing to buy into the story line and it's another to want to meet the author.
"Thankfully, it was stowed. There were about 400 to 500 people there. The bookstore wasn't all that large so it was queued out of the door.
"The book signing was the most surreal part - the queue seemed never ending, but I was just so surprised by how excited readers were to meet me. Me!
"Lots asked if they could take pictures with me, almost like I was a celebrity. My agent jokingly referred to it as 'Ferrymania'."
If the start of 2018 is anything to go by, the excitement is set to continue for Claire as she now looks ahead to seeing her work on the big screen with the first instalment in the Ferryman trilogy due to be released in 2019.
"I was at school and my agent rang and said 'I've got some really big news'," Claire says remember the exciting moment she was told about the film deal.
"This was at the end of November so I had to sit on it for a couple of months which is pretty hard for the woman who can't keep her mouth shut.
"It's happened quite quickly in film terms so it's all been a bit of a whirlwind."
Claire hopes to be involved in the film in some form and would love the chance to be on set, laughing as she talks about her dream of having a chair with her name on it.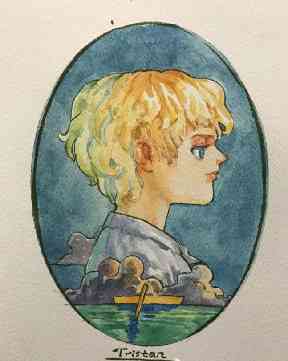 For now, the author is ready to embark on a new chapter as she prepares to stop teaching and focus fully on writing and looking after her son.
"When it comes to writing, if I'm feeling in the mood, I just have to go with it," Claire says.
"That means that there are intense periods of going at it hell for leather then big lulls where I try to recharge.
"I write with my laptop on my knees. I have a nice office but often I can be found in front of the telly, ignoring whatever sci-fi show my husband is watching with chocolate - or cake or sweets - on the coffee table in front of me. Within reach, of course."
She adds: "I just really like writing stories. Some of them will just sit on my laptop forever and that's fine, I enjoyed writing them.
"And others, well they might turn into another Ferryman... that would be great!"
Download: The STV News app is Scotland's favourite and is available for iPhone from the App store and for Android from Google Play. Download it today and continue to enjoy STV News wherever you are.