Ecstasy: Original designer drug still damaging lives
Three young people are in hospital suspected of taking MDMA at concert in Glasgow.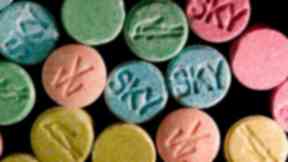 Much has been made recently about the prevalence of 'legal highs' and the surge in the use of synthetic cannabinoids such as Spice, but the suspected ecstasy overdoses of three young people at a Glasgow concert are a timely reminder that MDMA is still the drug of choice for many.
When ecstasy, considered by some to be the original designer drug, first hit the dance scene back in 1980s, clubbers were paying up to £25 a pill - that's the equivalent of a hefty £50 in today's money. A sum out of the reach of most teenagers.
But now, widely dealt at between £3 and £10 a pill, the potentially deadly drug is available at pocket money prices, making it all the more attractive and accessible to young people looking to experiment.
A survey by the charity DrugWise in 2017 also found that drug is now being sold at unprecedented purity levels, increasing the likelihood of overdoses.
After swallowing, the drug takes between 20 and 60 minutes to kick in, depending on the quantity consumed.
The effects peak after around an hour and a half, often prompting users to take more to maintain the euphoric high - in turn greatly increasing the risk of harmful side effects.
Side effects that can range from everything from delayed orgasms to death - with seizures, panic attacks, unconsciousness, renal failure and hypothermia in between.
A day or so after the last dose, users can experience a considerable 'crash' as the last active remnants of the drug leaves their systems - a period sometimes referred to as 'suicide Tuesday' due to the drug most commonly being taken on weekends.
Nathan Tyler, editor, news and current affairs
Five things you didn't know about ecstasy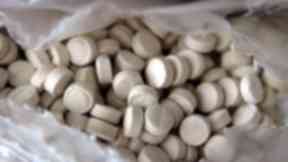 Chemical name is 3,4-methylenedioxymethamphetamine or MDMA.
First discovered in Germany in 1912 by chemist Anton Kollisch who was looking for new treatments for uterine bleeding.
During the Cold War the US Army and CIA conducted tests into using MDMA as a weapon.
Despite being illegal in almost all countries it's used by between 9 and 29 million people a year (Source: WHO).
Between 1995 and 2015 ecstasy use in the UK was involved in the deaths of 594 people (Source: ONS).
Download: The STV News app is Scotland's favourite and is available for iPhone from the App store and for Android from Google Play. Download it today and continue to enjoy STV News wherever you are.