Timex: Remembering historic factory strike 25 years on
The watchmaking firm's bitter dispute with its Dundee workers changed the city forever.
It was arguably the last great workers' strike in Scotland, but it ended in bitterness and unemployment for hundreds of people in Dundee.
This week, a quarter-century ago, employees of US-based watchmaking firm Timex began a months-long campaign of action against lay-offs that garnered massive national attention.
Remarkable archive footage shows the demonstrations in all their rage: the huge disruption they caused, the violent clashes with police and the furious condemnation of strike-breakers.
The protests lasted seven months, until the factory near Camperdown Park (up what locals dubbed "Timex Brae") closed for good.
It ceased all operations on August 29, 1993, costing hundreds of jobs.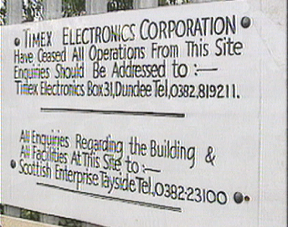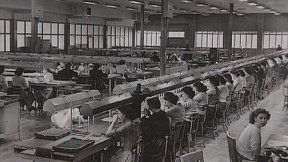 Over a span of five decades, Timex had become part of the fabric of Dundee, keeping generations of families in work.
At its peak in the 1970s, the firm's predominantly female workforce in the city numbered 7000.
On January 29, 1993, strike action began against more than a hundred job cuts proposed by the factory's relatively new boss, Peter Hall.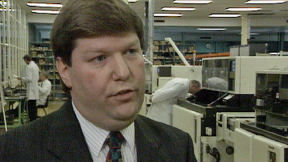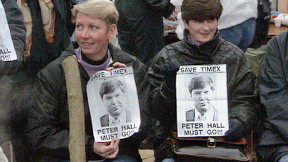 Hall had come in with a reputation for turning around ailing businesses. He responded to the strike by sacking every worker who had participated - 343 in total.
He then replaced them with new workers on lower wages.
Ann Low and Ann Crawford were two women who suffered this fate before returning to the picket line.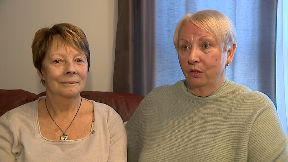 "It was terrible," says Ms Low. "After we'd made their millions for them they just put us on the scrap heap."
"It was a shock, let's put it that way," Ms Crawford adds.
"We thought we were going to go back to work and negotiate what the union was going to put forward.
"But when we got up to Timex, gates were closed, police were standing there and that us locked out. They didn't let us in again - at all."
'A scab is a scab is a scab... I could never forgive them.'

Sacked Timex worker, 1993
As the strikes intensified into a dedicated picket outside the factory, organised by the Amalgamated Engineering and Electrical Union (AEEU), its momentum grew.
It drew the big names of socialist politics and the trade union movement, such as one Tommy Sheridan, eager for the next fight after hugely raising his profile during the poll tax protests.
Cameras caught him being dragged away from the demonstrations by police.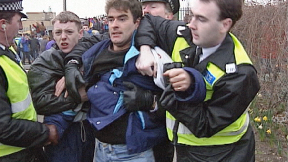 For the former Timex employees who began the strike, the workers who had replaced them became one of the main focal points of their anger.
"A scab is a scab is a scab," said one sacked worker in media reports that year. "I could never forgive them."
As Ms Crawford explains: "How could somebody come in and do a job that you've been on for 24, 25 years? I just hated every single one of them that passed that picket line.
"That's the way I felt - hatred. And I'm not that sort of person."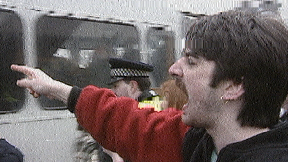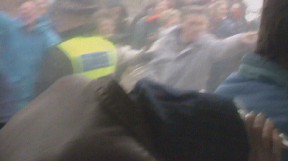 As the replacement workers were bussed in daily - many of whom said they had spent lengthy periods on the dole and were simply happy to be back in work - they were met by angry crowds.
Police officers were tasked with fending off the furious protesters, who shouted words like "scab" and "scumbag" at those who they felt had taken their jobs.
This stigma, coupled with the growing presence of the nation's media at the protest site, led many of the new workers to cower and hide their faces as the buses rolled in, one even using a newspaper.
Those who were outed spoke of being ostracised from their community - on the street, in the pub - and some of those scars and the grievances held within the community linger to this day.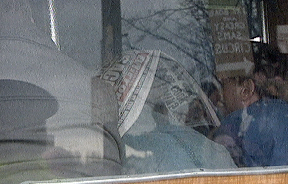 Download: The STV News app is Scotland's favourite and is available for iPhone from the App store and for Android from Google Play. Download it today and continue to enjoy STV News wherever you are.