Searching for Scotland's snowdrops as spring approaches
The hardy flower has started to blossom across the country after a harsh winter.
Following snow blizzards, frosted pavements and patches of ice, one hardy flower emerges from the toughest of winters to greet us with one joyful message.
Spring is on its way.
The snowdrop, or Galanthus nivalis as it known in Latin, translates to 'milk flower of the snow' and although not native to the UK, it has thrived in the wild for hundreds of years.
Flowering between January and March, the delicate bell-shaped flowers has sprung up early in the season.
It has started to carpet grassy areas and arrive in clusters on woodland floors.
When it comes to spotting these pretty flowers, there are plenty of ways to find them across Scotland.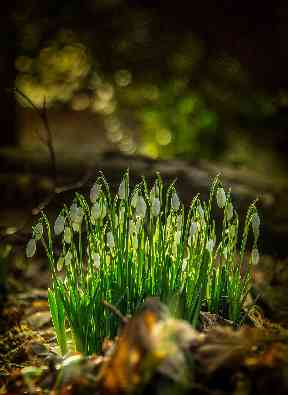 Each year, the Scottish Snowdrop Festival, organised by Discover Scottish Gardens, gathers some of the best woodland walks and gardens for visitors to discover the dainty flowers as a sure sign spring is on its way.
From the Royal Botanic Garden Edinburgh to Abriachan Garden Nursery by Loch Ness, there are more than 60 events taking place across the country at different spots for Scots to discover the arrival of snowdrops.
According to The National Trust for Scotland, House of Dun in Montrose, House of the Binns in West Lothian and Greenbank Garden in East Renfrewshire are all popular Trust estates which transform in the winter with carpets of snowdrops.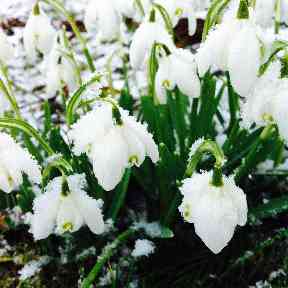 For Lady Buchan-Hepburn, the owner of Kailzie Gardens in Peebles, the snowdrop season is one of her favourite times of the year.
The walled gardens have suddenly been covered in clusters of snowdrops, having popped up early in the season around three weeks ago.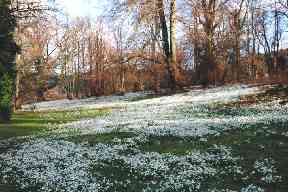 "They appeared en masse around the trees, " Lady Buchan-Hepburn explains.
"It's been so much colder here, we haven't had a winter quite like it in a while. Snowdrops don't mind the cold, it's the wet weather they don't like.
"This time of year after Christmas and New Year when there is not much happening so when the snowdrops arrive it's quite wonderful."
A personal project of hers, Lady Buchan-Hepburn has made it her mission to cover the gardens snowdrops, by digging some up whilst in full flower to relocate them across the grass.
The hardiness of the flower ensures they perk up again once returned to the soil.
Of course, while there are stunning displays across the country, tiny clusters and sweeping carpets can also appear as if by magic.
"These snowdrops were photographed near Duns in the Scottish Borders," explains Lorraine Sharp.
The little cluster was discovered near Coldstream right on the border between Scotland and England, and Lorraine was delighted to scout them out among a forest floor littered with fallen leaves.
"I set out to find them and was happy to complete my mission," she says.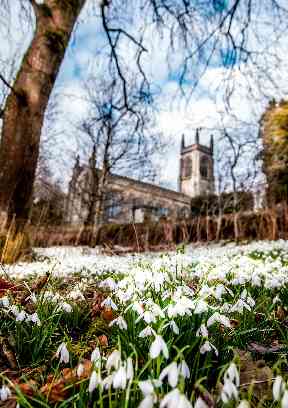 In Bridge of Allan, a few miles from Stirling, Brian Johnstone managed to capture a stunning sweeping view of snowdrops by complete surprise by the town's Lecropt Kirk.
"I took this photo at this time a couple of years ago," he explains.
"I spotted the snowdrops from the M9 heading towards the Dunblane roundabout at junction 11."
Download: The STV News app is Scotland's favourite and is available for iPhone from the App store and for Android from Google Play. Download it today and continue to enjoy STV News wherever you are.