War hero, 95, awarded for high-speed Morse code work
An Edinburgh pensioner has been recognised for her efforts during the war seven decades ago.
As the planes rumbled overhead and the noise of bombs shattered the nerves of those waiting below, Patritica Mundie would lay her weary head down each night unsure of what the next day would bring.
Would another friend have been tragically lost? Would she be the next victim of a deadly attack?
"You just took each day as it came," Patricia says as the memories from her experiences during the Second World War come flooding back, memories which have been locked away for 70 years.
Surrounded by photos of her cherished family in her Edinburgh home, the 95-year-old looks down at the gleaming medal cradled in her hand which she has recently been awarded for her work in exchanging top secret Morse code messages with agents.
Recognition is something which has never crossed her mind and a merit she never pursued. For Patricia, known as Patsy to her family and friends, she simply wanted to draw a line under the dreadful war years and move on afresh.
In fact, it wasn't until her grandchildren began asking about her story and realised she had never been officially recognised for her highly skilled work that an application for a medal was made.
"One just blocks out the war," she says. "So I really hadn't thought about the war until the grandchildren started asking about it. The war was so awful."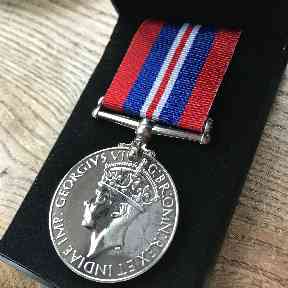 Patricia's war efforts began when she joined the Land Army in Essex. She met her husband Douglas Mundie, originally from Falkirk, when he was sent to her village, with locals affectionately calling the soldiers the 'Scotch Boys'.
Looking forward to their June wedding, plans were put in doubt when Douglas was given short notice about embarkation leave abroad but the couple decided to pull the big day forward. Patricia married Douglas, the love of her life, two days before Christmas at the age of 19.
The couple enjoyed ten days of marriage together before Douglas set off from Newcastle, a night Patricia describes as "hell" after news reached her that the city had been bombed that same night.
She had no idea if her husband had survived and the only hope she could clutch onto was the lack of news.
"I was convinced that was the end of my husband and I wouldn't see him again," she says.
"However, in those days, all we lived for was not getting news. News would only be bad news.
"He went off and I didn't hear anything for three months."
"I wasn't even sure if I would ever see him again," she adds.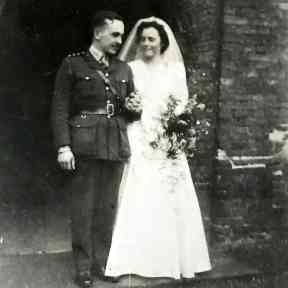 With very little communication from her love, Patricia was determined to keep herself busy and accepted a job to drive an important scientist, Thomas L Eckersley, who had Multiple Sclerosis.
She then heard word that the First Aid Nursing Yeomanry (FANY) were looking for drivers and signed up to a ten day endurance test where she was ordered to scrub floors, peel potatoes for hours at a time and learn how to march.
Patricia says most of her peers taking part gave up over those tough ten days as they huddled together in a cold room at night with no hot water.
The young woman hadn't realised the building was bugged and their personalities were being observed for a more specialised role, or indeed that fate would take her in a different direction after she was recruited for intensive training in sending and receiving Morse code messages.
"It was very intense," she says, recalling the job. "You were only on for half an hour at a time.
"We had to give five different sounds when you contacted your agent. You then exchanged how well you were hearing them and you gave them a one to five.
"Very often in the middle, the agent would come on and say, 'Having to change frequency, I think the Germans are on us' or 'I think the enemy are chasing us'. And we would have to go through it all again."
"Once there had been a special message and I knew it was a special message," she adds.
"I notified the officer that it was a special message and I did my best to take every single sound I could hear.
"I went up to the desk to hand him it and I couldn't speak. He asked me something and I just couldn't speak. He said 'Go and get a cup of tea and go off for 48 hours leave'. It had been so intense.
"You just did your best. You knew it was important. "
"I wonder how I did it," Patsy then adds laughing gently. "I can't think how I did it. But I am glad I did."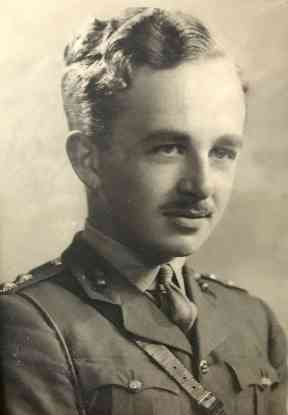 Patricia continued to work in this high pressure role until the end of the war and then decided to focus on looking forward and leave the tragedy she had witnessed in the past.
"You just accepted it I think because everybody else was leading the same sort of difficult lives," Patricia says.
"Your friends were being killed and you never knew when you went to bed, if you would wake up in the morning.
"The worst thing was when I was on a train coming down from Liverpool Street to Chelmsford one day and the train was dive bombed, that was very frightening," she says.
"I can still hear the [noise]. There were so many of us in the carriage and we were all just waiting for it to hit us. Luckily, it didn't hit the train but hit the rails in front."
"There was another bad time," she adds. "I was in the bedroom in my mother's house and my mother was lying on the bed crying as she always did when the raids were on. Suddenly, I was looking out of the window and there was a tremendous whoosh noise and I was blown right back to the door from the window.
"We found out the next day that everything around her house had been smashed and broken."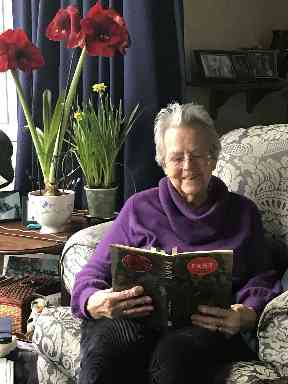 After three years and four months apart from her husband, the pair only spoke a little about their war experiences once reunited. They made the move to Edinburgh where they settled into a new life until Douglas sadly died at the age of 57. Tragedy then struck the family again when Patricia lost her youngest son at the age of 51.
"One goes through these things in life and you've got to face them, I reckon," Patricia says bravely.
"Two years after the war, I was with my brother at a tennis party. Somebody said to me, 'What did you do during the war' and before I could answer he said 'Oh she drove for the FANY's' and I said 'No I didn't'.
"He said 'Of course you did, I came down and stayed with you when you were stationed'. I laughed and said 'Yes, I know you did but that was my cover story.'
"We were so used to not talking about it or thinking about it."
Sharing her own story after almost 70 years, Patricia has been overwhelmed with the response from family and friends.
"I am bit bewildered by it all," she says modestly. "I am really not sure if I deserve it.
"I'm getting wonderful texts from my family saying they are proud of their old gran.
"What more could I want. I am very lucky. I am a very lucky person."
Download: The STV News app is Scotland's favourite and is available for iPhone from the App store and for Android from Google Play. Download it today and continue to enjoy STV News wherever you are.