Where are they now? Old school photo uncovers life stories
Photographer covers 3000 miles in quest to tell classmates stories as they turn 50.
As the class of 1980 stand shoulder to shoulder looking straight into the camera lens, their hopes and dreams lie firmly ahead of them.
At the tender age of 13, school pupils from the fishing port of Mallaig were asked by the career's officer to consider the path they hoped to embark on.
In some ways, the beginning of this new decade marked an end of an era as exam results divided them into different schools.
When photographer Donald Maclellan happened to come across his secondary school photo over three decades later, he thought back to his own conversation and the choices he has made since.
Born into a decade when Mallaig was the busiest herring port in Europe, he never imagined becoming a portrait photographer and working on profile shows featuring people like Stephen Fry, Ewan McGregor and Sir Ian McKellen.
It got him wondering about his fellow classmates, most of whom he hadn't seen since the photo was taken, and the lives they were now living.
He wanted to tell a story that started in a remote Scottish schoolroom at the northern tip of the West Highland Railway Line and look at the children it sent out into the world.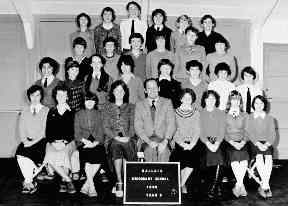 Spending 18 months tracking down 24 of his classmates in the photo, Donald travelled more than 3000 miles to speak to each person about their lives and capture them in their 2017 workplaces.
"You spend a very short period at school in your lifetime and then you move on and it's rare you keep in contact," Donald says.
"It was fascinating to go back and see where they were and what they were doing.
"Even when you meet them after 30 odd years, there's still a connection because you went to the same school and had the same teachers.
He adds: "50 is a number where you start reflecting back."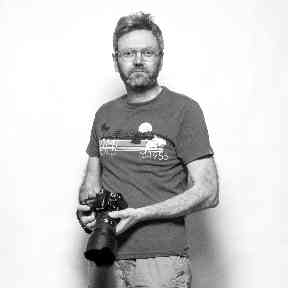 Despite his success in photography, Donald's early school years are not ones he looks back fondly on. He remembers feeling the burden of expectation that fishing was the industry he would naturally assume.
But even as a young teenager, he could see the tides turning with his father, a fishmonger, speaking of these changes to him.
Admitting that he "pretty much hated every second" of his schooling in Mallaig, Donald now sees how his education years set against a backdrop of change in Mallaig as some people began to adapt to the demise of traditional industries like fishing and shift into areas like tourism.
For Donald, he didn't click with education until his late teens when studying for his Highers in Dundee and Edinburgh, followed by photography at Salisbury College of Art.
He credits "an inspirational teacher" who taught him during this time, saying her belief in his ability was a real turning point.
Meeting his classmates one by one, Donald also wanted to delve into their stories and find out the big moments in their lives and the choices they have made since leaving school.
Unlike many of his other big photography projects, this was not about power and influence but about opportunities and choices.
As the collection began to form, he was happy to see that the careers "reflected Scottish society very well" with a varied list of occupations among the class.
A snapshot of the 1980 class
Fiona Bark
When Fiona was asked what she wanted to do when she grew up, the answer was short and swift. She wanted to work with sheep.
Now aged 50, this is exactly the path this farmer from Selkirk has embraced. Her uncle was a farm manager and she remembers always fondly following him around.
Fiona credits her two children as her best achievement, although she jokes that she doesn't quite share the next generations obsessions with phones and technology.
"When we were young there wasn't anything like that," she says.
"Everyone has a phone and everyone is on it all the time, which I don't agree with."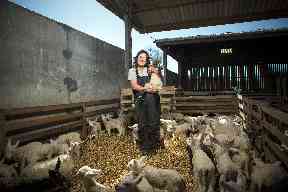 Jacqueline MacDonald
Mallaig is a place Jacqueline still calls home. She always imagined herself settling there although the route her life would take was never as certain.
Married to Simon and a mum-of-two girls, Jacqueline is the owner of a toy and gift shop in Mallaig, an achievement she is proud of as she has watched the town become very tourist orientated, especially following the filming of the Harry Potter films on the West Highland Railway Line.
"I always just went along with whatever was best at the time," Jacqueline says.
"I thought going to university was a huge step at the time but now I think it would have been a good move."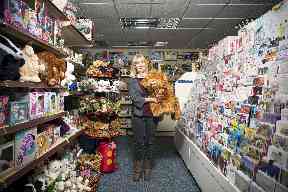 Tommy MacDougal
Tommy remembers the moment he was asked by the career officer to list potential jobs and notes that train driver was among one of them.
Trying out a few different jobs over the years, he is currently working in the job he first spoke of in his school years, and says he enjoys cycling and running in his spare time.
Living in Dundee with his wife of 17 years, the picturesque place he grew up in will always remain among his favourite places to visit.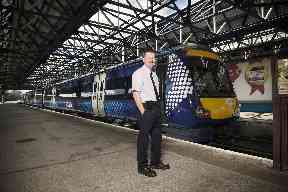 Robert Summers
Robert knew he wanted to follow in Mallaig's rich history and become a fisherman from the age of 12. His mother had a 'never give in' attitude which he says has served him well.
Naming his boat 'Rebecca Janeen' after his wife Noreen and their two daughters Jennifer and Rebecca and saying that he "loves the sea", Robert says he would still probably chose a different career path if he could turn the clock back because his job meant being apart from his family a lot.
Still working in the fishing trade, he thinks the biggest change is yet to come in the next 50 years that lie ahead.
"Leaving Europe, I would say is the biggest change our country is going to see and even bigger if independence comes," he says.
"Each of us has our own little story to tell."
In a bold move away from his usual capital city exhibitions, Donald will be launching his work titled My Class at 50 on April 2 at Mallaig Herritage Centre in the town where that pivotal school photo was taken, with many of those featured planning to attend and catch up with their fellow classmates.
Running until September 30, he is hopeful it will then tour and inspire other young people wrestling with the big decisions that lie ahead of them.
"Each of us has our own little story to tell," Donald says.
"I was in someway humbled and proud at how well they had all done.
"Meeting them one to one was the biggest pleasure of my working life."
He adds: "If anything comes from this exhibition it would be to find the little me that is sitting in a school somewhere in Scotland, not enjoying it and who can't wait to leave, and just to say to them that these people have done well despite possibly not the best start in education in their lives.
"If I could touch that figure, that would be amazing."
Download: The STV News app is Scotland's favourite and is available for iPhone from the App store and for Android from Google Play. Download it today and continue to enjoy STV News wherever you are.