Meet the people making Scotland a greener place to live
From banning straws to an urban hydro plant, here's how Scotland is committing to being green.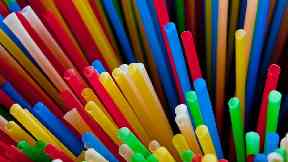 Just a few days into 2018, Kate Forbes launched a campaign to ban single-use plastic straws in Scotland.
The MSP for Skye, Lochaber and Badenoch, launched the 'Final Straw' after witnessing the destruction single-use disposable plastic items can do to coastal areas and the effect they can have on wildlife.
She called on both the Scottish and UK government to ban plastic straws, one of many ways Scotland is making strides towards becoming a more environmentally-friendly country.
Weeks after her campaign launched, the Holyrood announced Scotland would be the first European country to ban the items, taking steps to already remove them from all of their buildings.
The success of the campaign is just one example of how Scotland's is committed to being more environmentally friendly.
"The Scottish Government has won international recognition for its leadership on a wide range of environmental issues - not least the fight against climate change," a spokesperson for the Scottish Government explains.
"Scotland is also the first part of the UK to commit to introduce a deposit return scheme for drinks containers. These schemes have helped reduce litter and increase recycling rates in many European countries"
Facing the final straw in Scotland, Holyrood has announced an expert panel will be appointed to tackle the issue of the single use item.
Now Ms Forbes has turned her attention towards even larger businesses to agree to the plan after numerous pubs and restaurants pledged to remove plastic straws from the premises and provide paper alternatives if asked.
"Last week I announced I'd be shifting my focus to the supermarkets and so far Waitrose, Lidl and Asda have all said they have plans to ditch plastic straws or have already done so," the SNP politician explained.
"The Scottish Government has done a lot in recent years to crack down on plastic waste from the charge on carrier bags, to the ban of plastic cotton buds a few weeks ago.
"Banning plastic straws is the obvious next step."
To ensure a proposed ban would be the best form of action, the panel set up by the Scottish Government will appoint a new disability advisor to ensure that no-one is left at a disadvantage.
Ms Forbes adds: "Plastic straws are used widely by those with disabilities and it's vital that hygienic, accessible and cheap alternatives are in place before plastic straws are all together phased out."
The Final Straw campaign has been backed by Andy Cook, founder of Ecostrawz which supplies environmentally friendly straws to businesses and customers.
"Stopping using and refusing plastic drinking straws in our drinks is a great step for people to take and one that we're great believers of," Andy explains.
"We do however realise that change doesn't occur overnight. We're therefore trying to combat this issue with a realistic approach, offering our customers a premium drinking straw with a difference."
Straws made from stainless steel to natural bamboo are sold by the company, with Ecostrawz encouraging customers to take a straw on the go with them to ensure they say no to plastic.
As Scotland begins to fight back against single use plastics, other environmentally friendly schemes and ideas have been further bolstered by the country's move towards being more considerate of the environment.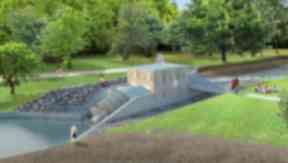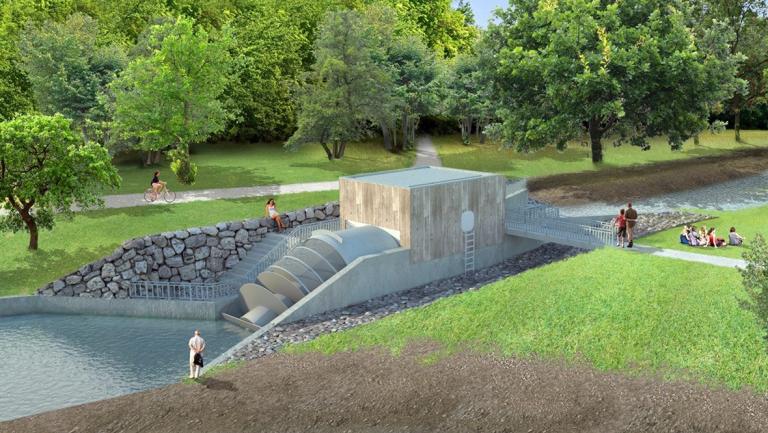 For residents in Aberdeen, a small urban hydro energy plant has been making waves by producing enough energy to power around 130 homes each year.
It is an admittedly small-scale project - trading in kilowatts in comparison to wind farms which generate megawatts - but one which involves a large part of the community in Donside.
"What we did is take a portion of the water from the river, cut a channel, put it through the turbine and back int there vier," explains Sinclair Laing, chairman of Aberdeen Community Energy, the company which runs the Donside Hydro.
"As it goes through the turning it generates energy, that electricity gets sold to the national grid."
Members of the local community invested in the scheme and are expected to receive a 7% return in the long-term.
Mr Laing adds: "The profits go to the local community and that can be used to reinvest in the local area, so it's a way for communities to get a sustainable source of income."
Other unusual renewable energy sources which have sprung up in recent years include a community wind power project in the Borders and Western Isles, which earns money to help change lives and build new affordable home.
The ASLEE project in Argyll utilizes solar power to grow algae which is turned into biofuel and in Galashiels, the UK's first sewage to heat system provides around 95% of the heat required by Borders College in the town.
"Renewable energy is one of Scotland's recent industrial success stories, providing enormous economic, environmental and social benefits from Shetland to the Borders," explains Claire Mack from Scottish Renewables.
"The Scottish Government's Energy Strategy, published in December, sets out a clear target: that half of all our energy, across heat, electricity and transport, should come from renewable sources by 2030.
"Meeting that goal would help cement Scotland's reputation as a global hub for renewable energy skills and deployment while allowing our industry to continue delivering for Scotland's own economy and environment."
Download: The STV News app is Scotland's favourite and is available for iPhone from the App store and for Android from Google Play. Download it today and continue to enjoy STV News wherever you are.