Meet the young entrepreneur who took control of her IBS
Lauren Leisk creates family meals with a twist to help others with gut-related conditions.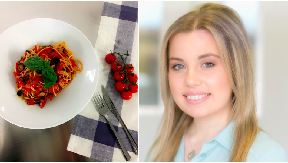 Irritable Bowel Syndrome (IBS) is something Lauren Leisk now realises she has been living with for many years.
Her stomach pains and bloating caused by the condition, which affects the digestive system, were symptoms she put up with as a child but was forced to acknowledge when they intensified after starting a career in management.
The graduate loved her job but found it hard to manage a balanced diet alongside her busy lifestyle, with convenience foods triggering pain in her stomach - even when these foods were healthy options.
Once pinning down a connection between food and her IBS, Lauren took it upon herself to find out more about ways to alleviate her discomfort.
This is when she discovered the low FODMAP diet, which was developed by Monash University in Melbourne and involves avoiding foods that aren't easily broken down by the gut.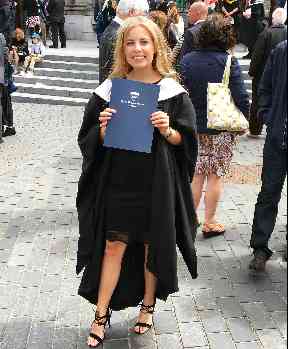 Despite including the word 'diet', a low FODMAP approach is not intended as a weight loss plan. Instead, the research found that by limiting food high in a group of sugars called FODMAPs that have been shown to aggravate the gut, it could help ease IBS symptoms like bloating, gas and pain.
Self-confessed foodie Lauren turned to the kitchen with the help of her mother by following the guidelines and substituting foods high in FODMAPs with nutritional alternatives.
She was delighted when she realised the end results of these 'twist' recipes meant she could be reunited with some of her favourite meals such as spaghetti Bolognese and chicken curry.
She had solved half of her problem and, while these meals eased her symptoms, it didn't address the issue of time and the long process of preparing meals in advance every day.
"Everyone is different but for me, my IBS was bloating, cramps, irregular bowel movement - all those horrible symptoms that you don't want to talk about," Lauren explains.
"It was stressful for me because I worried about what I was going to eat.
"If I was out and ate something, I would worry about whether it was going to upset my stomach.
"It was very frustrating when I couldn't find meals when I went out for dinner that were suitable for my diet. Everything had gluten, dairy, garlic and onion involved."
Speaking of her family's homemade meals, she adds: "Our meals were great and I really noticed such a difference in my IBS symptoms. I had no bloating, no cramping or anything.
"But it was quite inconvenient having to cook all the time."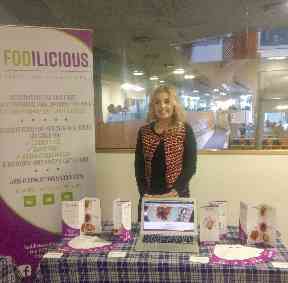 Lauren began researching options in the supermarket and while she could find gluten free and dairy free convenience options, many of these had foods high in FODMAPs, especially garlic and onion, which she had discovered were triggers for her IBS.
This made her wonder how many others were experiencing a similar problem and so she turned to IBS forums for guidance. Here, she discovered many who yearned for convenience meals that wouldn't bring on their symptoms.
An idea began to form in Lauren's mind and she set about launching Fodilicious, a food manufacturing company which makes fresh meals that are both gluten free, dairy free and also follow the low FODMAP diet guidelines.
Setting up a commercial kitchen in Livingston, Lauren, 23, has been working with a chef and a dietitian since moving to the premises last September.
Using all Scottish produce and featuring favourites such as chilli con carne and lamb hot pot as well as a vegan range, Lauren say they will cook meals fresh to order from an online shop.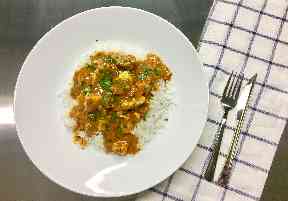 Launching at The Allergy & Free From show in Glasgow on March 3 where she take the solo spot as the sole low FODMAP exhibitor, the ambitious Scot hopes the meals she has come to love and enjoy will help free up time for others living with IBS.
"The chef's twists on the meals are what really makes them stand out," Lauren says. "They are so flavoursome and they are really good.
"More and more people are living a busy lifestyle now and don't have time to cook.
"The reason why I created Fodilicious was not only to fill a gap in the market but also to really help others who really suffer from IBS like myself - to stop people suffering in silence."
Download: The STV News app is Scotland's favourite and is available for iPhone from the App store and for Android from Google Play. Download it today and continue to enjoy STV News wherever you are.