Celebrating Scots women on International Women's day
We take a look at both historical and modern women who have made an impact on Scotland.
International Women's Day is celebrated across the world on March 8, and is recognised by the United Nations.
The day was originally recognised in 1910 as part of the Suffrage movement.
In honour of the celebration, we take a look at both historical and modern women who have made an impact on Scotland.
Elsie Inglis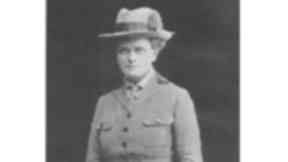 Born in 1864, Elsie Inglis was a doctor and suffragette who founded the Scottish Women's Hospital Unit.
Born in India to Scottish parents, her father believed women should be educated to the same standard as men, and sent her to schools in Edinburgh and Paris.
After gaining her medical degree from the Royal College of Physicians and Surgeons in Edinburgh, she opened a maternity hospital for the poor in 1894, called The Hospice.
During this time, she also served as the secretary of the Edinburgh National Society for Women's Suffrage.
During the First World War, Ms Inglis approached the Royal Army Medical Corps to offer them a ready-made Medical Unit staffed by qualified women. She was dismissed by the War Office, and told: "My good lady, go home and sit still".
She turned to the French, who happily took her up on her offer and she established a 650 bed hospital for soldiers injured in the Somme.
Ms Inglis died of cancer in 1917 and was buried in Dean Cemetery.
Victoria Drummond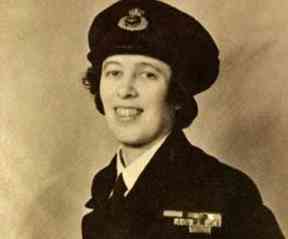 Living in relative comfort for the first 12 years of her life in Errol, Perth and Kinross, Victoria Drummond was an unlikely candidate for the first female marine engineer.
After her family lost their money in the 1906 stock market crash, all four of the Drummond children were encouraged to work as children.
Despite being presented at court in February 1913, and being the God-daughter of Queen Victoria, in 1915, Ms Drummond began her apprenticeship at the Northern Garage, South Street, Perth.
By 1924, Ms Drummond had secured her first job as an engineer aboard the passenger ship Anchises, making four journeys to Australia and one to China.
Due to being a woman, The Board of Trade failed her engineer exams 31 times in the years leading up to the Second World War, admitting that it was solely because she was female to a close friend of Ms Drummond.
Despite a desperate need for engineers during the war, she was still declined, being told it was too dangerous for a female.
On the morning of Sunday 25 August 1940, Ms Drummond was aboard Bonita - a cargo ship - in the North Atlantic when Luftwaffe Focke-Wulf Fw 200 Condor aircraft attacked.
Ms Drummond was on watch and immediately ordered the fireman and greaser to join her on the starting platform ready in case they needed to escape. Near misses split the main water service pipe feeding the boilers.
Fuel oil started leaking from somewhere, hitting Ms Drummond in the face and closing one of her eyes. She ordered her fireman and greaser to get out of the engine room in case they needed to abandon ship.
Ms Drummond remained alone at her post, and they were able to get the ship safely back to land.
For this, she was awarded an MBE and the Lloyd's War Medal for Bravery at Sea.
Mary Somerville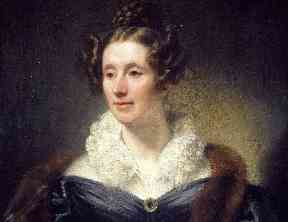 Born in December 1780, Mary Sommerville was the first female to be elected to the Royal Astonomical Society in 1835.
Raised in Jedburgh, she studied maths and astronomy, encouraged by her second husband, Dr William Sommerville.
She was credited with being amongst those who helped discover Neptune.
Anne Dyer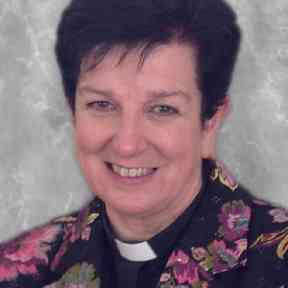 In 2018, Anne Dyer became the first female Bishop in the Scottish Episcopal Church, and serves Aberdeen and Orkney.
Reverend Dyer, a strong supporter of gender rights, officiated at a same-sex marriage in October.
The appointment was protested by several members of the church due to her gender, her support of same-sex marriage and the way in which she was appointed.
In normal circumstances, the diocese board select the bishop. However, when one can not be agreed upon, canon law states that the church can then make the decision.
The electoral committee in Aberdeen and Orkney failed twice to choose from a shortlist of candidates, so Reverend Dyer was appointed.
She was consecrated a bishop on March 1, 2018, during a service at St Andrew's Cathedral, Aberdeen.
The Edinburgh Seven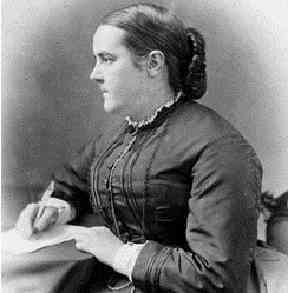 The Edinburgh seven were a group of women who were the first females to be admitted into a university degree programme in Britain.
Sophia Jex-Blake, Isabel Thorne, Edith Pechey, Matilda Chaplin, Helen Evans, Mary Anderson and Emily Bovell were admitted to study medicine at Edinburgh University in 1869.
The move was met with much criticism and even caused a riot on the streets of Edinburgh.
The anarchy climaxed at the Surgeons' Hall riot, where the seven women appeared to attend an anatomy exam.
The were verbally abused and had objects thrown at them.
Their campaign put the rights of women to a university education on the national political agenda, which eventually resulted in legislation to ensure that women could study medicine at university in 1876.
Katharine Marjory, the Duchess of Atholl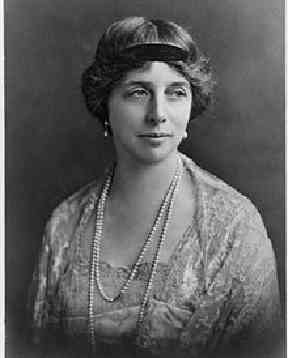 In 1923, the Duchess of Atholl became the first Scottish female MP and served in a Conservative government.
Born in Edinburgh in 1874, Ms Marjory married John Stewart-Murray in 1889, becoming a Duchess upon Murray's father's death in 1917.
From 1923 to 1938, she was the Scottish Unionist MP for Kinross and West Perthshire.
Known as Kitty to her friends, the Duchess was largely unpopular within her party for her political views.
She resigned the Conservative Whip first in 1935 over the India Bill and again in 1938 in opposition to Neville Chamberlain's policy of appeasement of Adolf Hitler.
She was also very vocal in her criticism of the Soviet Union's regime.
Nicola Sturgeon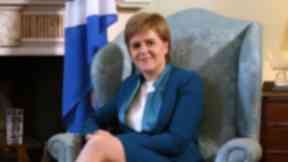 On November 19, 2016, Nicola Sturgeon became the first female leader of the Scottish Parliament.
Born on July 19, 1970, Ms Sturgeon joined the Scottish Nationalist Party (SNP) in 1986.
In 1999, Sturgeon was elected as a Member of the Scottish Government as a listed MSP for Glasgow.
On 22 June 2004, John Swinney resigned as leader of the SNP, and Nicola Sturgeon ran for election as depute leader of the party, with Alex Salmond as leader.
Following Alex Salmond's resignation in 2016 after the party's independence campaign was defeated, Nicola Sturgeon was elected the leader of the SNP and subsequently the First Minister of Scotland.
Download: The STV News app is Scotland's favourite and is available for iPhone from the App store and for Android from Google Play. Download it today and continue to enjoy STV News wherever you are.