Finding strength: The women surviving life's toughest battles
Women share stories of rape, cancer and being transgender to inspire others facing adversity.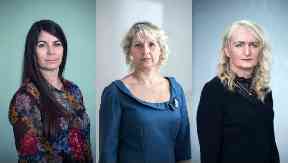 The first time Madeleine Black was raped, she was 13 years old.
When waking the next morning, she realised she had also been strangled, stabbed, burned, urinated on and tied up over a five hour period.
"What we don't speak of, it leaks out of us," says Madeleine, who lived in silence about the traumatic night for years.
"I would do anything to numb it out. Drinks, drugs, I had an eating disorder (I was anorexic), I had depression, suicide attempts, became promiscuous.
"I hated myself, my opinion was so low. It affected me for years."
Madeleine was raped a further three times by three separate attackers in her teenage years. It wasn't until she met her husband and was shown love and patience that she realised she couldn't, and wouldn't, let these men have control over her life.
It was the beginning of a healing process for her.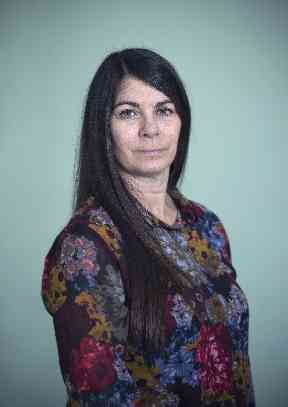 Her courage has been a source of inspiration to photographer Mhairi Bell-Moodie. While standing among the crowds at the Edinburgh Women's March last year, she set her mind to creating a platform where women could share stories about overcoming adversity.
Motivated by the expression "nevertheless, she persisted" adopted by the feminist movement, Mhairi has linked with 25 women, all with equally powerfully stories of courage, to share their stories along with their portraits.
Covering issues such as domestic abuse, self harm and the loss of a child to name a few, Mhairi hopes the forum will help others relating to these issues to take comfort in knowing they are not alone, and perhaps have the strength to find their own voice too.
Each of the portraits are set against a plain background and their story is unknown until the accompanying words are read.
For Ellie Cormack, this simplicity was one of the reasons she wanted to be a part of the exhibition and tell her story of being transgender.
Born male, Ellie always felt different and uncomfortable but couldn't understand why. Working as a firefighter, marrying a woman at 25 and becoming a parent at 31, Ellie was 48 years old when she began living as a woman.
"I don't do the pride flag waving exhibition kind of things but you do sometimes have to show yourself, and I thought it was a more gentle way," Ellie says.
"As a man I was quiet and timid, but I have grown into a confident woman.
"Yes, of course I am transgender but it is not like I want to wear a badge and shout to everybody about it.
"I wanted to be in this exhibition, just as myself."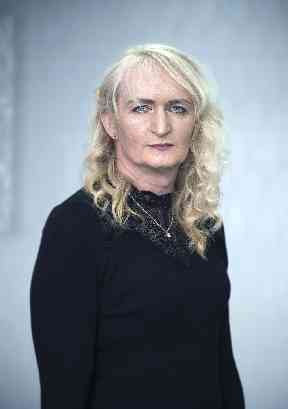 Persistence has been a driving force in Mette Baillie's story. Having lost her sister to cancer, the couture dress designer was shocked when a lump in her breast led to a diagnosis of a grade four aggressive cancer.
Initially shocked, Mette took confidence in the knowledge that she was fit and decided to shelve her previous views on cancer.
More than a year of treatment followed her diagnosis, including 13 rounds of chemotherapy, surgery and radiotherapy.
All the while, the award winning Danish designer dressmaker continued to work, telling only a select few that she was ill and running to many of her medical appointments.
She says: "I spoke to myself and said 'look, you are fit and healthy and there's no need to bury your head in the sand. Just carry on and see how things go.' And it did go well.
"My life wasn't great during chemo but I managed to work and I managed to go to the gym, and I wanted to tell people that side of the story.
"It's not nice to get a diagnosis, but I think it could help other people to understand that many people do not die.
"Many people live happy lives with cancer."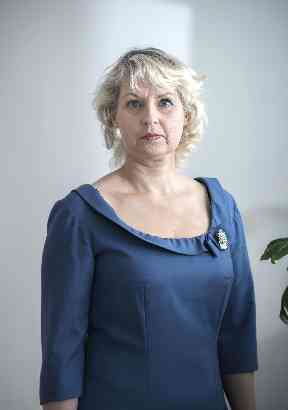 Nevertheless, She Persisted launches at Out of the Blue on May 8. Working on the project for over 18 months, the photographer Mhairi says it has been a very emotional process, but is delighted with the response online.
"I have really embraced feminism in the last year and became aware of a lot more inequalities," she says.
"I wanted to create a process where women could share their story, in a safe space - which was important - and to feel part of something.
"We walk by people in the street all the time and everyone has got a story and you just don't know what some of them might have been through."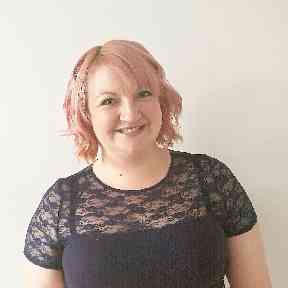 For Madeleine, the decision to speak out has been a gradual process. Looking back, she says the decision to become a mother marked a big turning point for her, as she had previously thought this would have been too difficult for her.
"I had thought it was going to be like being raped again," she says. "I think when I reversed my decision and decided that I would become a mum, that's when I came up with my plan that I call my best revenge.
"I decided I didn't want these two men to have that power over me. I thought if I never became a mum, they have won.
"I just refused to be identified by what had happened to me and I was very persistent in healing."
The 52-year-old is now a passionate advocate for speaking out to end the shame, stigma and silence of sexual violence, and has written a book called Unbroken about her experience.
"I know it was the courage of speaking out that helped me to find my voice. I want to continue that ripple," she says.
"To be listened, to be heard and to be believed; there's nothing more important than that."
Speaking about the exhibition, she adds: "Collectively, we are going to offer hope. They are all different stories but it is the same message really.
"We can be knocked down by what happens to us but it is how we stand back up again."
Nevertheless, She Persisted will run between May 8 and May 18 between 10am and 5pm Monday to Saturday. A collection for The Homeless Period Edinburgh will take place on May 12.
Download: The STV News app is Scotland's favourite and is available for iPhone from the App store and for Android from Google Play. Download it today and continue to enjoy STV News wherever you are.