Teenage dream: Scot heads down under to sing with YouTube star HRVY
Lois Paterson from Turiff, Aberdeenshire won the Instagram contest just days ago.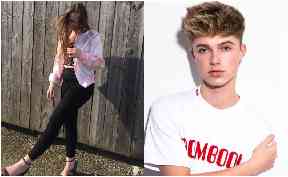 In just five days, Lois Paterson swapped studying for exams for singing on the other side of the world.
The 16-year-old, from Turriff, Aberdeenshire, discovered singer and social media star HRVY had announced a competition where two singers would join him on his Australian tour.
The contest asked fans to film themselves performing Personal, one of his hit songs and upload the video to Instagram, adding which date they would be able to attend, Melbourne or Sydney.
It was a chance Lois was determined not to miss out on.
"I heard about the competition five days before the closing date," Lois explains.
"In those five days I bought a mic, bought a light and then I recorded the cover and filmed it and also edited it and uploaded it to Instagram all within those five days."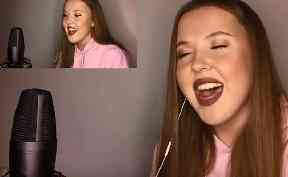 "She was lucky it was her birthday during this time, she got all this equipment for her birthday," her mother Moira laughs.
Lois says she recently became a fan of HRVY, also known as Harvey Leigh Cantwell.
The 19-year-old, from Kent, rose to fame after uploading videos of himself singing to YouTube and has been a presenter on CBBC programme Friday Download.
HRVY has been supporting UK bands Little Mix and The Vamps on tour in the UK and is now heading to Australia for his own headline shows.
"I really got into his music, his music is fab and it's amazing really that I have the chance to sing on his tour and maybe even with him as well - it's crazy," Lois adds.
When the winners were due to be announced, the teenager was up all night waiting to see if the judges had noticed her cover.
"I ended up being up the whole night nervous, waiting.
"It was in the morning that they said and I was over the moon, ran through to mum and said 'I've won! We're going!'"
Lois' parents are supportive of their daughter's dream to be a singer and perform on stage.
"We love it ourselves and were delighted," Moira says of herself and Lois' father Jim.
"This is what she wants to do with her life and she wants to do performing arts, so we've always encouraged it."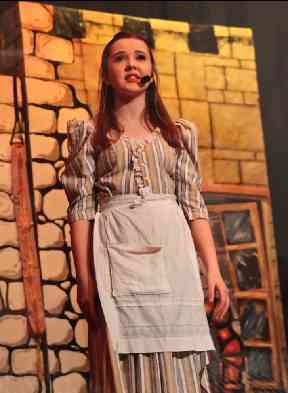 Music has always been a big part of Lois' life. Moira says she was always singing as a child.
"We've always been a house full of music," Moira explains.
"She plays the piano and the accordian and my other two sons play drums and the saxophone.
"So it's always been a musical house."
Lois has performed in her home town at it's annual Christmas light switch on and played the lead role in Cinderella in the school pantomime.
Yet the teen only began uploading covers to YouTube days before her big performance, in preparation for her journey across the world.
"I always planned [on starting a YouTube channel] I just didn't realise it would be this soon!
"It kind of just spurred me on to get going with it, because once I had made the cover to enter the competition I thought I might as well start posting now so I have something to show while I'm there."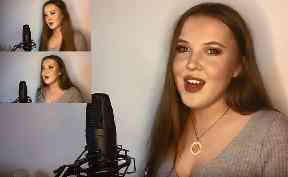 Filming on her phone, Lois edits together clips of herself singing the main track, backing vocals and playing the piano to create her music videos.
When Lois discovered she had won the competition, her mother quickly booked flights and arranged accommodation, flying to Australia on May 9 with just a few days in Melbourne before flying back to Scotland on May 13.
"She has to be back in time for her French exam," Moira laughs.
Currently in the middle of National Five exams, Lois explains that she will miss her English exam but that her teachers at Turrif Academy have been supportive of her dream.
"The school have been amazing, they've said you can't miss an opportunity like this if it's what you want to do with your life," Lois explains.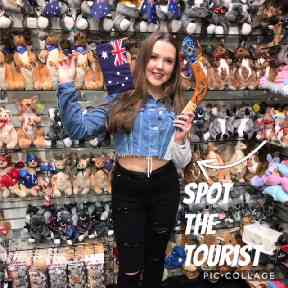 "The school has been really good, they're going to help me crash Higher next year, my English teacher is happy to do extra time with me to get me up to speed."
She adds that the long plane journeys will be spent with her nose in textbooks cramming for her French and Drama exams upon her return.
Performing at 170 Russell in Melbourne, Lois will be the first act on the stage, singing her version of Personal, the same song she auditioned with.
Having played the piano as part of her audition, she has also brought along a recording of her tinkling the ivories to play alongside her as she sings.
Lois believes that singing on stage in front of hundreds of HRVY fans will give her a taste of what a career in the performing arts would be like.
"I always wanted to make my own music and working with tours and stuff so it's just so good to have this experience to see what it would be like," she says.
Yet mindful of the whirlwind experience she is about to have, she adds that the whole trip is "just a bit insane".
Download: The STV News app is Scotland's favourite and is available for iPhone from the App store and for Android from Google Play. Download it today and continue to enjoy STV News wherever you are.