Breakdown: Rising threat of organised crime in Scotland
A report by the National Crime Agency reveals the scale of challenges police face.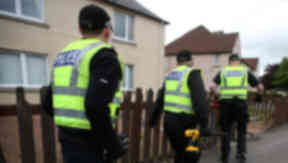 The number of organised crime groups in Scotland is falling, but the risk they pose is rising.
That's the assessment of the National Crime Agency (NCA) and Police Scotland in the NCA's new annual UK-wide report on serious organised crime.
There are a greater number of criminal groups in Scotland considered to be in the top 20% tier in terms of their threat to the public.
These organisations are predominantly involved in violence, money laundering and drugs - often more than one class of drug, and often linking up with other groups south of the border.
As detective inspector Allan Elderbrant from Police Scotland explained to STV News last week, several Scottish groups are heavily involved in drug trafficking around the UK.
"Gangs have their own distribution links, their own supply routes," he said.
"They'll come into major cities - a lot of it will come into the north of England - and then across the border into Scotland from there."
He added: "There are some Scottish serious organised crime groups who are heavily involved in the distribution of controlled drugs.
"But there are organised gangs in Liverpool and Manchester, if they can get the links to a Scottish gang that will make it easier for them. It also minimises conflict here in Scotland."
Key numbers
There are 164 known organised groups comprising 3282 individuals being investigated by police and partners in Scotland.
Of the groups in the top 20% in terms of threat:
86% have used violence and intimidation. 
82% have gang members in prison.
79% are linked to at least one quasi-legitimate business enterprise.
64% have access to firearms.
61% are assessed to be using encrypted communication.
Part of the reason for the increased threat from Scottish organised crime groups is the recent rise of feuding, violence and firearms incidents, particularly in the central belt.
The NCA report cites six main organisations operating in the east and west of Scotland whose rivalries and gang warfare has upped the threat to the public.
It said: "The situation escalated in late 2016 resulting in the shooting and murder of an individual connected to organised crime groups."
In November that year, Euan Johnston was shot dead in his car while at traffic lights in Glasgow in a gang hit.
The NCA report continued: "This then led to numerous reported and unreported acts of further violence.
"The risk is heightened by access to firearms, including automatic weapons. A number of the attacks have been carried out in public places.
"Despite recent firearms seizures, it is assessed that organised crime groups continue to have ready access to firearms that some may be willing to use within public places."
These violent incidents, more than a dozen instances since Mr Johnston's murder, include:
Shawlands, March 2017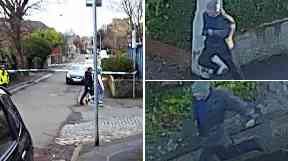 The attempted murder of Ross Craig while with his son outside his home in Glasgow remains unsolved.
He was shot in his driveway on Shawhill Road, Shawlands, after strapping his child into his car on March 9.
Despite being hit in the leg, the 34-year-old pursued the shooter until he got into the passenger seat of a car which sped away along Kenilworth Avenue.
Port Dundas, May 2017
Six men have appeared in court charged with attempting to murder Steven "Bonzo" Daniel on May 18 last year.
Daniel, 37, was left with serious facial injuries after the alleged attack on Craighall Road.
Andrew Sinclair, Michael Bennett, Robert Bennett, Brian Ferguson, John Hardie and, most recently, Peter Bain, have all made court appearances over the incident.
Bridge of Weir, October 2017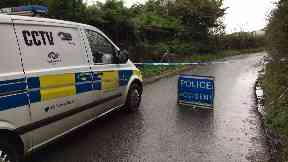 Don Templeton and John Docherty have appeared separately in court charged with the attempted murder of James McGurk.
McGurk was working on a car at Crosslee Farm in Bridge of Weir on October 31 last year when he was allegedly shot in the buttocks.
Lenzie and Renfrew, November 2017
Jonathan Adair allegedly acted with others by shooting at Paul Fleming in Lumloch Road, Lenzie, on November 23, last year.
He faces a second charge that, while acting with others on the same day, he fired two bullets from a handgun at a ground-floor window at Kenley Road, Renfrew.
Springburn, March 2018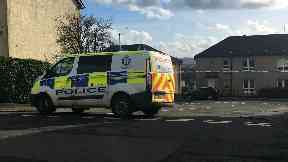 William Barclay was shot at in a busy Glasgow street before being beaten by two armed men.
Police are treating the daylight attack in Dykemuir Street, Springburn, on March 8 as attempted murder.
Barclay was in a car with members of his family at the time of the attack and subsequently had to undergo surgery.
Maryhill, April 2018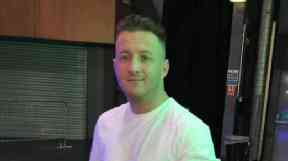 In the most recent incident, 29-year-old Kenny Reilly died after being shot in the head through the window of a car he was a passenger in on April 16.
The gunman was seen getting out of a black Ford S Max before the shooting at the junction of Bilsland Drive and Maryhill Road in Glasgow.
The getaway car was later found burnt out nearby, making the case markedly similar to the murder of Euan Johnston in November 2016 which police claim started this most recent cycle of violence.
Download: The STV News app is Scotland's favourite and is available for iPhone from the App store and for Android from Google Play. Download it today and continue to enjoy STV News wherever you are.