Never forget: Elephants gifted to families after losing child
The kind knitters contribute to memory box project to help grieving families.
Whenever members of the Murphy family embark on a difficult day, their little bear travels with them.
They all take comfort in having this cuddly toy by their side and knowing that their precious Edie was given one too.
"It just gives us a way of making sure that Edie is there with us," mother Cheryl Murphy says.
On Friday October 16, 2015, Edie died aged just two years and eight months after a short and sudden illness.
The happy, loving and bright little girl brought so much love and joy into her family's life and up until six days before her death had been healthy and happy.
During Edie's time in intensive care at the Royal Hospital for Sick Children in Edinburgh, Cheryl and the family were so thankful and touched by the care she received from the doctors and nurses, as well as the support by the Edinburgh Children's Hospital Charity (ECHC).
As part of this support, they were helped to make a memory box.
This can hold a child's favourite items, their hand or foot prints as well paintings and written reflections of the time the family all spent together.
The boxes are something the family can add to and siblings often also receive a box so that they can keep their own memories of their brother or sister.
At the time, mother Cheryl didn't realise how precious this box and the items inside would come to be, and says she is so thankful they were given the support to make one.
"We have such nice memories of Edie in that memory box that we wouldn't have done without the guidance of someone to tell us what sort of things to make," she says.
"You take for granted that you have lots of time to make all these memories with your children but the charity made sure that we still have a few memories of Edie because we don't get any new ones."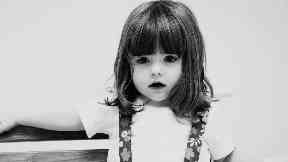 The idea for the memory boxes first developed after a clinical nurse in the palliative care team, Katrina Marshall, saw the benefit in giving families the chance to make memories of the precious time they spent together.
Funded by the charity on donations from both hospital staff and the public, the project launched three years ago after Katrina and her colleague Ruth Innes worked alongside families to get their feedback and feelings. Since the project started, around 100 boxes have been gifted to families.
Very recently, the team decided that a nice addition to the memory box would be a knitted elephant.
Like the Murphy family's bear, the idea behind these handmade gifts is that each family receives two elephants and one is then given to the child and one to the family.
"The reason we chose elephants was because they never forget, something that all bereaved families can relate to," Katrina says.
"The fact that these are knitted with love by someone who wants to help is also special as they know that there are people out there who want to help.
"They help in a small way to remind families of the precious time they spent together."
The charity put out a request on social media just last week to ask knitters for their help with this new addition, and have been inundated with replies from across the UK and Europe, with more than 200 patterns now on their way to enthusiastic volunteers.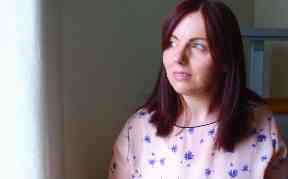 "We have been completely overwhelmed by the messages and the lovely comments that people have made and the reasons people are doing it are just amazing," says Sue Diamond of ECHC, speaking of the heart-warming reaction.
"We have had a young lad who is 11 get in touch saying he would like to do one because he likes knitting and he wants to help the hospital and we've had knit and natter groups get in touch from all over the place.
"It's been a nice thing to be able to do for parents at what's been the most awful time.
"The whole family can be involved in it and talk about what they put in the memory box and talk about the child who has passed away.
"The memory boxes help provide a source of comfort not only during an extremely traumatic time but also help in the following months and years."
She adds: "We just want to say a massive thank you to everyone who got in contact with us to help knit more elephants."
For Cheryl and the rest of Edie's family, having a legacy of love for their little girl was of the upmost importance to them.
This weekend, Cheryl is running the Edinburgh Marathon in memory of her daughter and to raise funds for ECHC. By helping the charity carry on their work, she feels she is creating the best way to give Edie this legacy.
"During Edie's time in hospital, she received the best possible care from the amazing doctors and nurses, and we were supported through her time in hospital and immediately after by Edinburgh Children's Hospital Charity," she says.
"The memory box that they made for us is so very precious to us and is one of the main reasons we wanted to fundraise for the charity.
"We wanted Edie to have a legacy of love and feel that by helping the charity to carry on the amazing work they do for children in hospital and their families we are doing that.
"I don't want any family to leave hospital without their child.
"Sadly I can't stop that happening so instead I want to make sure that no family leaves hospital without precious memories of their child."
Download: The STV News app is Scotland's favourite and is available for iPhone from the App store and for Android from Google Play. Download it today and continue to enjoy STV News wherever you are.