Police use drone in search for hillwalker missing near Ben Nevis
Eric Cyl went missing at the end of May and was believed to have travelled to the Ben Nevis area.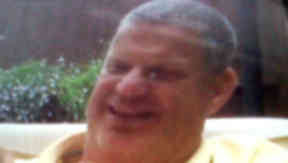 Police have used a drone to help in the search for a missing hillwalker who they believe was walking in the Ben Nevis area.
Officers in Fort William were assisted by the unmanned aerial system on Friday as they continued the search for Eric Cyl, who went missing last month.
The 62-year-old is believed to have travelled alone to the Ring of Steall area south of Ben Nevis.
Chief Inspector Colin Gough, Area Commander for South Highland said: "Despite a fantastic response from a large number of search and rescue agencies from both the local area and across the country, the search for missing hillwalker Eric Cyl has sadly proved to be unsuccessful at this time.
"With the use of modern aviation technology, we can supplement search efforts by utilising resources such as in this particular circumstance, an unmanned drone, piloted by Mr Anderstrem.
"The use of such equipment means we can access otherwise inaccessible areas of the mountain range with no immediate risk to any search and rescue personnel.
Chief Inspector Colin Gough added: "Along with today's search activity, we continue to review the ongoing search arrangements on a daily basis with support from both local specialist experts, teams and resources and operational support from across Police Scotland.
"I would also take this opportunity to appeal to anyone who has seen Mr Cyl on the hill or may have been out walking in the Ben Nevis/Glen Nevis/Mamores area and who may have seen someone fitting Mr Cyl's description to contact Police Scotland on 101."