Stornoway: the Final Frontier? Council plans to re-enter space race
Western Isles councillors back plans to build UK's first spaceport after HIAL pulled out last March.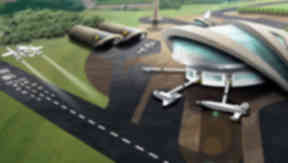 After Highlands and Islands Airports pulled out of the race to build the UK's first spaceport last year it seemed unlikely any new plans would emerge.
However, a new hope has arisen after Western Isles councillors backed proposals for a "comprehensive bid" to build a Hebrides spaceport.
The notion first came to light in July 2014 when the UK Government revealed eight possible locations for Britain's first spaceport which would be used for launching or receiving spacecraft and be ready by 2018.
As well as Stornoway Airport other touted locations north of the border included Campbeltown Airport, Prestwick Airport, RAF Kinloss, RAF Leuchars and RAF Lossiemouth.
Last March Westminster ruled out two airfields at RAF Lossiemouth and Kinloss Barracks for operational reasons, given their vital role in defence. They also confirmed RAF Leuchars would not be considered as a permanent facility but could be used as a temporary spaceport.
Just a day later, HIAL said it had no plans to build a spaceport in the Western Isles. Instead the body offered to provide "logistical support" for any potential spaceport investors in Scotland.
What has changed?
A report by Joe MacPhee, Western Isles Council's head of economic development, said: "Discussions with key partners suggest there is an emerging opportunity for the concept of a Hebrides Spaceport based at Stornoway and Hebrides Range, South Uist, offering both horizontal and vertical capability."
He added: "Significant potential benefits will arise for the spaceport host location in terms of tourism and science jobs.
"The next period will be critical and it will be essential for the council and its local partners to fully engage with the process."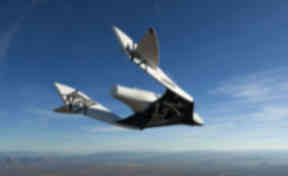 Who would use it?
The UK Space Agency would open the spaceport to operators like Virgin Galactic and XCor.
Richard Branson has been aiming for journeys into space for a number of years, while specialist American operator Xcor is reportedly interested in setting up business on this side of the Atlantic.
Currently their rocket powered Lynx Mark 11 reaches the boundary of space at 100km above the earth.
What is needed?
The Civil Aviation Authority have a number of requirements and conditions for a spaceport to open somewhere in the UK.
The chosen site would also have to have a runway more than 3000 metres long, or one which could be extended, and be a "reasonable distance" from densely populated areas.
Campbeltown and Prestwick remain candidates for the spaceport as do Llanbedr Airport in Wales and Newquay Cornwall Airport in England.
While a coastal condition is "strongly recommended" a site with little cloud cover and favourable weather conditions is preferred by the CAA. Make of that what you will in Scotland.
Could it happen?
Mr MacPhee added: "It is clear the Outer Hebrides remains a viable location for a UK spaceport.
"The publication of the detailed specification will help clarify the exact requirements and what will be required of spaceport locations and bidders. This will dictate whether or not they go forward with a formal proposal."
The council has also been invited to attend a conference in London on the UK Spaceport project, which has been organised by the Royal Aeronautical Society.
The Uist weapon testing base already has space work credentials. In October the Terrier Orion rocket which was fired into space near the Hebrides Range on South Uist was destroyed by a missile fired from the USS Ross.
It was the first time a missile had been shot into space from British soil and the first time the American Navy had carried out missile defence operations overseas.