Police believe missing man could be in the Highlands
Justin Brightwell Smith believed to have travelled to Thurso from his home in Somerset.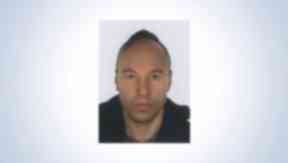 A man reported missing from south-west England could be in the Highlands, according to police.
Justin Brightwell Smith, 43, is originally from Yeovil in Somerset.
He was recently reported missing from his home and police believe he has travelled to Thurso in the Highlands.
Mr Smith is 5ft 11in with a thin build and cropped brown hair which is shaved short on the sides.
Anyone with information about his whereabouts is urged to contact Police Scotland on 101.