Selfie stick-carrying climber 'sorry' after Ben Nevis rescue
Woman tried to reach the mountain's summit while in shorts and trainers on Saturday.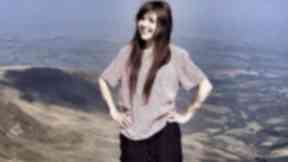 A woman who had to be rescued from the peak of Ben Nevis while wearing shorts and trainers and carrying a selfie stick has apologised to her rescuers.
Sarah Albone, 28, from Brighton, set off to reach Britain's highest peak without telling anyone where she was going.
Ms Albone reached the summit but was caught up in blizzard conditions before being found by other climbers, drenched and showing signs of hypothermia.
One of the men had to give her his clothes to stop her condition from worsening.
She later admitted on a climbing forum, according to The Telegraph, that she was "totally unprepared" for the climb.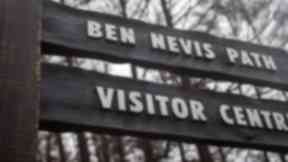 "No ice pick, poles, shelter - any of the things that are appropriate for climbing a mountain," she said.
"Just the stuff I had packed for the weekend and a stupid selfie stick."
Ms Albone, who is a competitive cross-country runner, apparently ran into issues at the peak.
She said: "It was a really lucky escape. I got to the top but started feeling really dizzy and I could not feel my own body.
"I started feeling like I was a bit drunk and got to a point where I could not walk any further."
Lochaber Mountain Rescue Team leader John Stevenson said they received the call on Saturday.
He said temperatures could have plummeted to around -15C and that her actions were reckless.
"It's just ridiculous going up there dressed like that and it's freezing up there, and being irresponsible means others have to go out of their way to help," he said.
Ms Albone has now vowed to take a course in mountaineering when she is back home.