American couple to stay in Scotland after two-year battle
Russell and Ellen Felber came from New York on a three-year entrepreneur visa in 2011.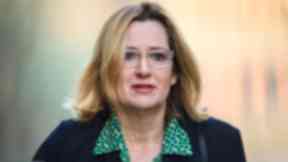 An American couple have won an appeal to remain in Scotland after a two-year battle.
The Home Office denied the couple's application to remain in the UK in 2016, despite the couple claiming they had fully complied with all previous visa conditions.
Russell and Ellen Felber, aged 59 and 53, originally came to Scotland from New York on a three-year entrepreneur visa in 2011.
They bought the Torridon guest house in Inverness for £300,000 and invested a further £100,000 in to the property.
On their arrival, the UK Government instructed the couple to hire either two full-time employees for one year, or one full-time employee for two years to meet their visa requirements.
The Felbers decided on the latter and were granted a two-year extension to their original three-year stay.
In December 2016, when the couple applied to stay in the UK permanently, they received a letter asking them to make arrangements to leave the UK within 30 days.
A change in the law in 2014 amended the number of staff business owners must employ on an entrepreneur visa.
The couple were unaware of this change to the law and were under the impression they had met all the conditions.
'No others should have to go through what they have endured.'

SNP MP Drew Hendry
After appealing the decision, their case went to the Court of Session in 2017, but the judge upheld the Home Office's decision.
Over the last two years the couple's case was raised by the couple's local MP, Drew Hendry, several times in Parliament.
He also wrote letters and met with two different ministers.
On Friday, the couple finally got the answer they wanted when they were awarded the right to remain by an independent immigration judge.
SNP MP Mr Hendry welcomed the news of their success.
"I am so happy for Russell and Ellen - finally, they will be able to get on with their lives here in Inverness - their home," he said.
"They have been put through utter hell by the Home Office and this judgement by the courts is a vindication of everything we have said all along - they did nothing to deserve this treatment.
"Russell and Ellen followed the Home Office rules, they did what they were supposed to - as has now been proven in court - yet they have had to spend the last few years of their lives fighting to stay here, costing time and money they will never get back."
He has now renewed calls for controls over immigration to be devolved to the Scottish Parliament, to ensure no others have to endure what the couple have been put through.
The MP added: "No others should have to go through what they have endured.
"This Tory Government's hostile environment immigration policy needs to end, and powers over immigration passed to the Scottish Parliament to allow us to create an immigration system that works for Scotland and treats people fairly."
Download: The STV News app is Scotland's favourite and is available for iPhone from the App store and for Android from Google Play. Download it today and continue to enjoy STV News wherever you are.