Quarry to be drained in search for murdered mum and son
Police say the remains of Renee MacRae and her toddler could be buried in Leanach near Inverness.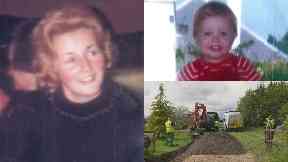 Police investigating the murders of Renee MacRae and her toddler 43 years ago are to drain a flooded quarry.
Officers believe their remains could be buried in the 100ft Leanach Quarry near Inverness.
Renee MacRae, from Inverness, and her three-year-old son Andrew, disappeared on November 12, 1976.
The 36-year-old's car was found on fire in a lay-by on the A9 south of Inverness later that day.
A team of detectives have been working to "identify new lines of inquiry and develop any existing lines of inquiry".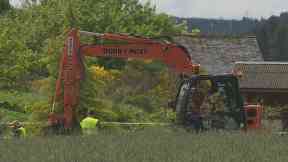 And now officers are going to drain out the quarry after it was deemed unsafe for divers to go into.
Inspector Brian Geddes said: "This is a significant development in the ongoing investigation into the murders of Renee and Andrew MacRae.
"Work is now underway to carry out a forensic search of Leanach Quarry where we believe key pieces of evidence may have been concealed.
"A key part of this operation is to recover the remains of Renee and Andrew if they are within the quarry, and gather evidence vital to this ongoing investigation.
"We are working with a number of different partners on what will be a challenging and complex operation expected to last several weeks. I would also like to thank local landowners for their co-operation in this inquiry."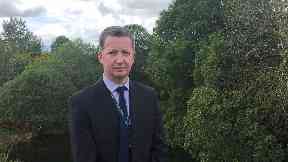 He added: "The quarry has previously been deemed too dangerous to search using divers, which is why the decision has been made to pump the water completely from the site.
"We will thereafter remove the sediment from the quarry, which will allow specialist search officers and forensic experts to carry out a meticulous search of the material.
"It is a major undertaking for everyone involved but the determination remains within Police Scotland to solve this case and bring closure to Renee and Andrew's family and friends after all these years.
"We intend to do everything we can to ensure that any key pieces of evidence which we believe are in there, are recovered.
"I would also appeal to anyone with information to please come forward and speak to us."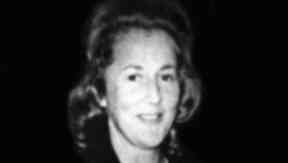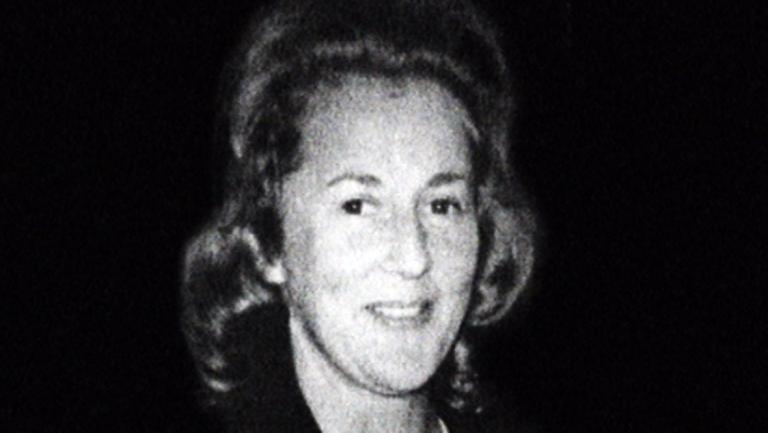 Last year, Police Scotland made a fresh search of a disused quarry near Inverness that had been examined in the days following the pair's disappearance.
To mark Andrew's 45th birthday in October, police released a photograph of him and an image of the Silver Cross pram owned by his mother. Officers appealed for sightings of the pram on and around November 12, 1976.
A month later, police issued an appeal for information jointly with Mrs Macrae's sister Morag Govans.
She said: "Not a day goes past that both are not in my thoughts.
"Even after the passage of time I believe that there are people who know what happened to Renee and Andrew, and I will never give up hope of getting justice for them both.
"I appeal for anyone with any information to come forward and for others to examine their conscience to end 42 years of pain and anguish to allow us to grieve for Renee and Andrew."
Andrew's pram, believed to have been with the pair when they went missing, has also never been recovered.
It is a Silver Cross Carnival collapsible model, with a chrome-plated frame and a blue canvas cover.
Ms Govans said: "Andrew was a mischievous and fun-loving wee boy.
"It is impossible to take in that his life was brought so cruelly to and end at such a young age.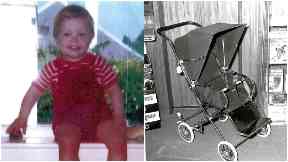 "He would have turned 45 in October and I often wonder what he would have been doing now with the life that he was never given the chance to build.
"Renee was a compassionate and caring mother.
"Both Andrew and his elder brother Gordon were her life. She adored them and was so proud of her boys.
"Gordon was only eight and has lost the love and guidance of his mum and brother."