Keanu Reeves' samurai warrior movie 47 Ronin filmed on Isle of Skye
Scenes for 47 Ronin, starring Keanu Reeves, were shot at Neist Point on west side of Skye last week.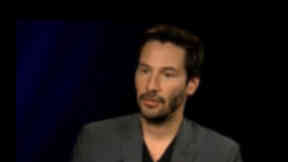 Scenes from the latest Hollywood blockbuster filmed in Scotland saw samurai warriors ride the countryside on horseback.
Part of 47 Ronin, starring Keanu Reeves, was shot at Neist Point on the west side of Skye last week.
The 3D movie, which is scheduled for release next year, has a £139m budget and most of the filming has been done in London and Hungary over the past two summers.
A crew on a helicopter filmed horses running around the headland which is being used as the backdrop to a Japanese winter.
The Universal Pictures film is based on a Japanese legend in which a group of early 19th-century samurai avenge the death of their master.
Reeves, who was not in Skye for the filming, plays a half-Japanese, half-British character, Kai, who does not feature in the original story.
Location manager Ali Jones said: "It's really the final bit of shooting for the film. We were getting shots with the samurai riding their horses and the scenery added something extra to the shots. The weather was kind to us and everyone involved had a great time."
The film is the latest in a string of high-profile movies to be shot in Scotland.
Scenes for Fast 6, part of the Fast And Furious action franchise, were filmed in Glasgow city centre last month, around a year after the city hosted filming for World War Z starring Brad Pitt and Cloud Atlas starring Halle Berry.
The Railway Man starring Nicole Kidman and Colin Firth was also shot in various locations across the country in May.
The industry is generating millions of pounds for the Scottish economy, with World War Z bringing in £3.33m alone when it was on location in Glasgow for 17 days in summer 2011.
About 1200 cast and crew descended on the city, transforming roads to look like the streets of Philadelphia.