Highland's 'Cinderella curfew' abolished at licensing board meeting
Nightclubs will be able to allow entry after midnight following the abolition of the curfew.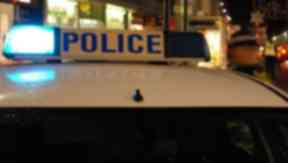 The Highland Licensing Board has decided to abolish its midnight curfew for nightclubs in the area.
At a meeting of the board on Tuesday the so-called Cinderella curfew was removed.
The had been introduced in 2003 as a way of managing night-time policing as well as easing pressure on taxi ranks.
But the board agreed in June to review its door entry policy and sought views from the public.
A variety of responses had been received during a public consultation, with many supporting a removal or change.
Northern Constabulary said late night violence and disorder in Inverness city centre had dropped by more than 30%.