Scottish Government provides £4m to boost Gaelic across the country
Sabhal Mòr Ostaig Gaelic College has been awarded £3m with £1m available to local authorities.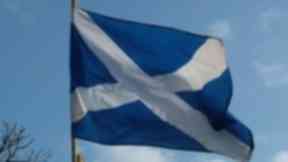 An additional £4m is to be spent supporting Gaelic and improve Gaelic schools across the country.
Sabhal Mòr Ostaig Gaelic College has been awarded £3m by the Scottish Govenment to secure a "long term future for the college and surrounding area".
The funding will help develop the new village of Kilbeg near the Skye campus to provide more education, residential and business accommodation to help with the regeneration of the area.
Additional funding of £1m will be available for local authorities across the country to bid in to through the Gaelic Schools Capital Fund to support new or expanded Gaelic medium education.
Minister for learning, science and Scotland's languages Alasdair Allan said: "Sabhal Mòr Ostaig makes an important contribution to the area beyond its obvious tuition and promotion of Gaelic. This funding will help create new opportunities for the college and secure its future and to extend its education, cultural and economic role within Skye and throughout Scotland.
"Ongoing improvements to deliver better facilities and infrastructure for Gaelic medium education demonstrates the increasing demand to support young children develop bilingual language skills as part of their natural development."
Roddy MacLeod, chairman of Sabhal Mòr Ostaig, said: "This is wonderful news for Sabhal Mòr Ostaig, and indeed for Skye, and we are most grateful to the Scottish Government for recognising the potential of the Kilbeg project and for allocating such a substantial sum to the first phase of the Kilbeg Village development.
"This funding will allow us to begin to implement our plans for new facilities for the college and the community and to create the infrastructure required for the creation of the village.
"The college celebrates its 40th anniversary next year and it is apt that Iain Noble's vision for Sleat and for Sabhal Mòr Ostaig will be taken to a new level of fruition with the commencement of work on the Kilbeg Village project in the Spring of 2013."
Your report: If you have information on this or any other story, please let us know. You can send information, pictures to web@stv.tv or call us on 01224 848918.
Feedback: We want your feedback on our site. If you've got questions, spotted an inaccuracy or just want to share some ideas about our news service, please email us on web@stv.tv.