Camper missing after getting separated from father near Loch Awe
Michael Pringle was last seen on the A85 near Kilchurn Castle.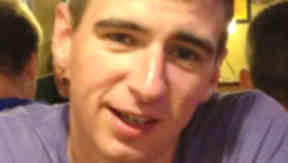 A camper has been reported missing after getting separated from his father in Argyll.
Michael Pringle disappeared in the Loch Awe area of Oban in the early hours of Sunday.
The 25-year-old had visited the Tight Line pub in the area before becoming separated from his father on returning to the campsite.
Strathclyde Police said Mr Pringle, of Kilmarnock, Ayrshire, was last seen walked on the A85 near Kilchurn Castle on the north east end of Loch Awe.
Inspector Julie McLeish, of Oban Police Office, said: "Michael has never been missing before, and he is not from the area so as time passes we are becoming increasingly concerned for his well being and safety."
Mr Pringle is described as being around 5ft 9in, of slim build and with short dark hair. When last seen he was wearing a green camouflage-type jacket over a fishing wader suit.
Anyone with information, or who saw the missing man around the area of Kilchurn Castle, is asked to get in touch with police on 01631 510 500.
Your report: If you have information on this or any other story, please let us know. You can send information, pictures to web@stv.tv or call us on 0141 300 3651.