Father still hopeful of finding daughter who disappeared in Himalayas 30 years ago
Isle of Lewis father has been speaking on the 30th anniversary of Alison Macdonald's disappearance while on holiday.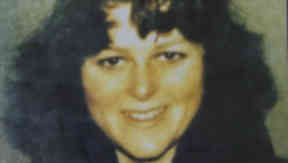 The father of a young woman who vanished in rural India 30 years ago is still hopeful she is still alive.
Retired Free Church of Scotland Minister Kenny Macdonald, 76 and his wife Reta, 73, are convinced that their daughter Alison, who disappeared in Kashmir, will come home to Scotland.
Ms MacDonald, who was a 19-year-old Aberdeen University student, vanished while on a holiday in the Himalayas with a friend, leaving her family on the Isle of Lewis wondering what happened to her.
She was staying in the Kashmir region of India when she went out for a walk - and was never seen again.
Her parents have spent thousands of pounds on piecing together any clues to her disappearance and have visited the region 17 times.
The last trip they made to the area was in 1999, after Mr MacDonald was too ill to make the journey from being diagnosed with multiple sclerosis. They now live in Golspie in the Highlands.
Mr MacDonald is almost blind but believes that he has a streak of sight left in order to see daughter one last time.
He believes his daughter is alive and will come home one despite Kashmiri police already closing the case from the unhills of Kashmir.
Kashmiri police closed the case after failing to find any clues.