Anorexia survivor launches eating disorder support website
Stacey Patience, 22, nearly died because of her illness and has now launched a website with advice for other sufferers.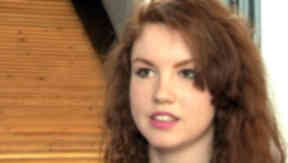 A young woman who fought a two-year battle with anorexia has launched a website to help other sufferers get the support they need.
Stacey Patience, 22, was close to death five months ago because of her condition.
Ms Patience, from Avoch, is now recovering and has launched a website to help others get the help they need.
She said: "You don't realise how ill you are at the time, but I do realise looking back."
Ms Patience was forced to travel long distances to undergo treatment for her eating disorder.
She said: "It's really hard because you have to travel hundreds of miles away to get support in Aberdeen."
A spokeswoman for NHS Highland said: "We have a very good outpatient facility in the Highlands and receive about 100 referrals a year to the outpatient service in adult mental health services.
"Specialist inpatient care beds are provided for patients from across the North of Scotland, including Highland, in the ten-bed inpatient Eden Unit in Aberdeen.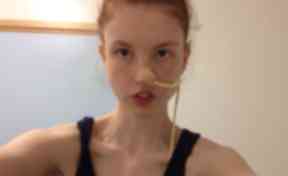 "On occasion we do also use inpatient facilities in other hospitals – for example when there are no beds available when urgently required in the Eden Unit.
Since 2009 we have had 24 patients requiring inpatient care at the Eden Unit, or other hospitals, averaging four a year.
"However, it is important to note that some of these will have been re-admissions and are not necessarily 24 individual patients.
"Since the beginning of the year a steering group involving parents and family members has been involved in setting up a support group; development of this has been supported by our staff."
Visit Ms Patience's website Bite Me! at http://biteme.fixers.org.uk.