Donald Trump named Time magazine person of the year for 2016
The US president-elect edged out Hillary Clinton once again as she finished in second place.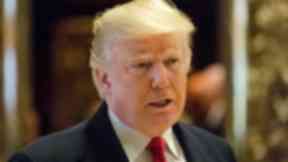 President-elect Donald Trump is Time magazine person of the year for 2016.
Trump edged out presidential rival Hillary Clinton, who finished in second place on the list.
Time magazine described Trump as President of the "Divided States of America".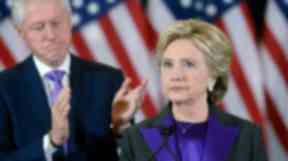 Former Ukip leader Nigel Farage, who successfully argued for Britain's departure from the EU, had also been shortlisted.
Farage has enjoyed a momentous year as one of the driving forces behind the UK's vote for Brexit before becoming a prominent supporter of Donald Trump on his journey to the White House.
Trump himself was on the list, as well as Russian President Vladimir Putin and singer Beyonce.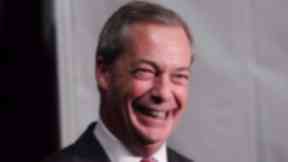 Controversial former winners have included Adolf Hitler in 1938 and Joseph Stalin the following year.
Other former person of the year holders include Winston Churchill, Queen Elizabeth II and Mark Zuckerberg - who was up again on the shortlist this year.
The full lists of nominees (in no particular order) were:
Simone Biles (US Olympian who won five medals at the Rio games)
Donald Trump
Hillary Clinton
Nigel Farage
Beyonce Knowles
Vladimir Putin
Narendra Modi (Indian prime minister)
Mark Zuckerberg
CRISPR Scientists (developed a technique to edit DNA)
The Flint Whistleblowers (drew attention to contamination of water supplies in a US city)