Russia dismisses 'Donald Trump dossier' allegations
Vladimir Putin's spokesman Dmitry Peskov says the lurid reports are a 'complete fabrication'.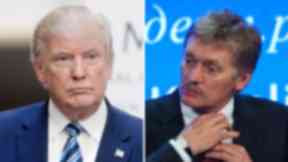 A spokesman for Russia President Vladimir Putin has denied allegations that the Kremlin has collected compromising personal and financial information on US President-elect Donald Trump.
Dmitry Peskov dismissed lurid reports, which circulated on Wednesday, as "complete fabrication" and insisted Russia does not hold such information.
He said: "No, Kremlin doesn't have any compromising information on Trump.
"This information [the report] does not correspond to reality and is nothing else by an absolute fabrication."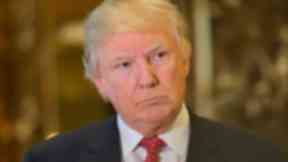 The unverified documents, obtained and published by BuzzFeed, claim the Russian government "cultivated, supported and assisted" Trump for several years.
The unsubstantiated report also includes "unverifiable allegations of contact between Trump aides, Russian operatives, and graphic claims of sexual acts documented by the Russians", they said.
Donald Trump has dismissed the claims.
Without referring directly to the document, he wrote on Twitter: "Fake news - a total political witch hunt".
The allegations come just days after US intelligence officials said they were "highly confident" Russian President Vladimir Putin "ordered" a campaign to influence the US election.
Donald Trump is due to hold a pre-arranged news conference later today.