Donald Trump raises record $90m to cover cost of inauguration
The ceremony itself will be an understated affair, the US president-elect's team says.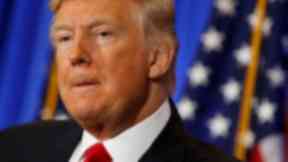 Private donations amounting to a record US$90 million (£73 million) have been raised for Donald Trump's inauguration ceremony.
Mr Trump's inaugural committee have more than either of Barack Obama's inaugural committees - the outgoing president had only US$55 million (£45 million) to spend in 2009 and just 43 million dollars (£35 million) in 2013.
But Mr Trump is apparently planning a relatively understated ceremony, although his transition team have given few details of what to expect.
Lead inaugural planner Tom Barrack turned some stomachs on Twitter after he told journalists this week the ceremony would bathe Mr Trump in "the soft sensuality of the place".
Mr Barrack told reporters: "It's a much more poetic cadence than having a circus-like celebration that's a coronation."
Mr Trump has promised a "very, very elegant day" with "massive crowds".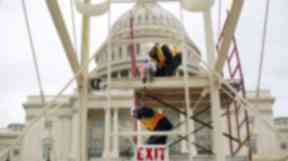 Steve Kerrigan, chief executive for Mr Obama's inaugural committee in 2013 and chief of staff in 2009, said the 90 million dollar fundraising haul looks like overkill.
"I can't imagine how they are going to spend that amount of money - and why they would even keep raising money," he said.
"We planned the two largest inaugurations in the history of our country and we never spent anywhere near that."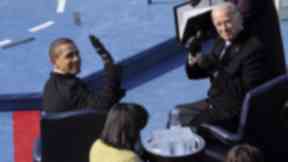 So far it is understood that Mr Trump will hold three inaugural balls. Mr Obama had 10 balls at his first inaugural.
Mr Trump's team also hopes to keep its parade to 90 minutes.
The longest parade, with 73 bands and 59 floats, was at Dwight Eisenhower's first inauguration in 1953. It lasted more than four-and-a-half hours.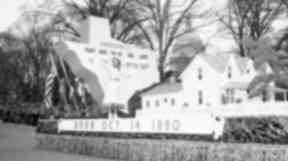 Mr Trump's inaugural team has also failed to attract the kind of A-list performers who turned out in force for Mr Obama.
Beyonce sung the national anthem at Mr Obama's second inauguration in 2013, and Aretha Franklin performed at the ceremony in 2009.
Mr Trump has announced that headliners for his inauguration will be teen classical-crossover singer Jackie Evancho, the Mormon Tabernacle Choir and the Radio City Rockettes.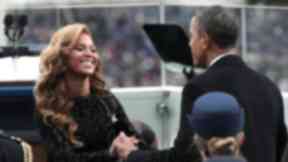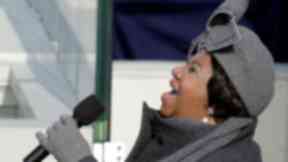 Mr Trump's committee has 90 days after the inauguration to reveal its donors.
Among the corporate donors already known are Boeing, which has donated US$1 million, and Chevron which has donated US$500,000.
Any excess money raised will be donated to charity.