Russian athlete stripped of London 2012 gold medal
Savinova-Farnosova stripped of prizes, medals and appearance money from July 2010 to August 2013.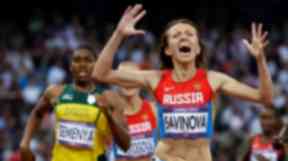 Russian middle distance runner Mariya Savinova-Farnosova has been stripped of Olympic gold by the Court of Arbitration of Sport (CAS).
In a statement released on Friday, CAS said there was "clear evidence" the 31-year-old 800m runner used performance enhancing substances and banned her retrospectively for four years.
The Swiss-based athletics tribunal said her penalty would be enforced from August 24, 2015.
In addition, Mrs Savinova-Farnosova has been disqualified from all of her results from July 26, 2010, to August 19, 2013 - and has been stripped of all prizes, medals and appearance money earned during this period.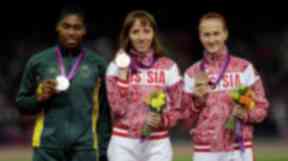 The athlete was a world champion in 2010 and 2011, as well as a gold medalist at the London 2012 Olympic Games.
If the ban is upheld, South African Caster Semenya - who finished behind Mrs Savinova-Farnosova in the 800m final at London 2012 - would have her silver medal upgraded to gold.
The World Anti-Doping Agency recommended that she should be banned for life in 2015.